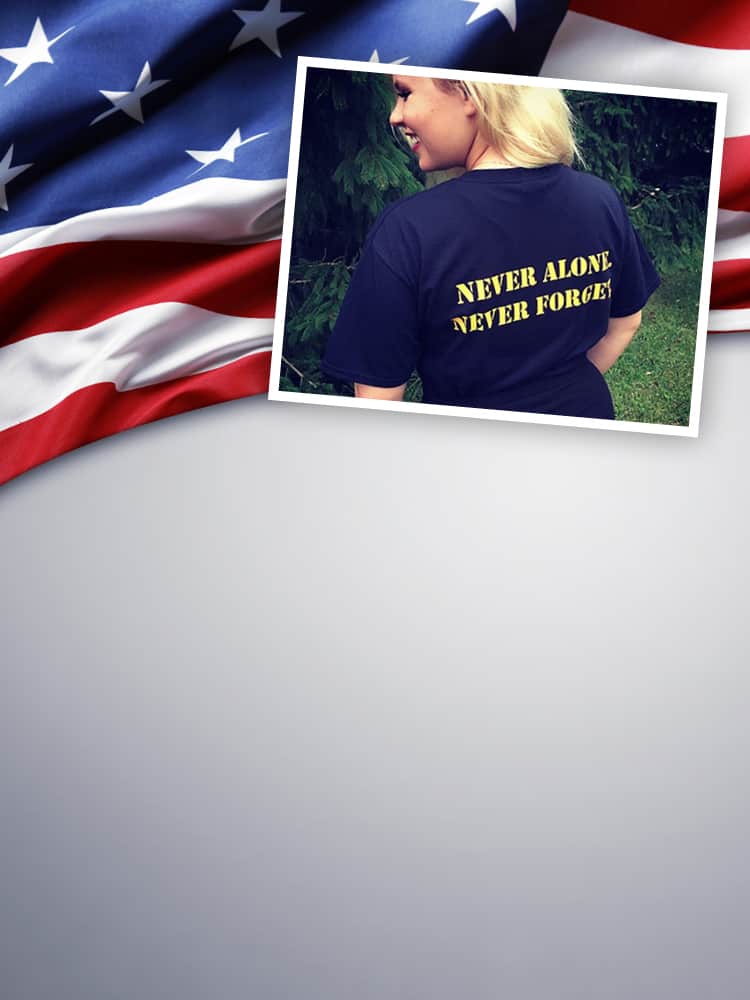 Unique care packages show service people love
Remarkable Moment
Fleece blanket—check. Favorite bag of chips—check. Letter of gratitude and support—check. A thoughtful, unique care package can make a BIG impact. "I got a two-page handwritten letter from the first care package we ever sent to a military member, telling us how much it meant to him," said Susan Fochs, co-founder of Operation Not Alone, Inc. (ONA). "I framed it, and it's hanging on my wall."
Susan Fochs and Emily Orr started ONA to send support and encouragement through unique care packages to men and women stationed overseas. To date, they have given more than 600 cheer packages to veterans and sent over 100 care packages overseas as gifts for military members.
They recently ordered T-shirts imprinted with the words "Never Alone. Never Forget." The order was placed through 4imprint's one by one® promotional products grant program. ONA had three goals:
Gain visibility with the branded message on the T-shirts.
Raise funds for ONA by selling the apparel.
Show support by giving branded gear to veterans who attend ONA events.
The T-shirts were a winning trifecta for this outstanding organization and their unique care packages!