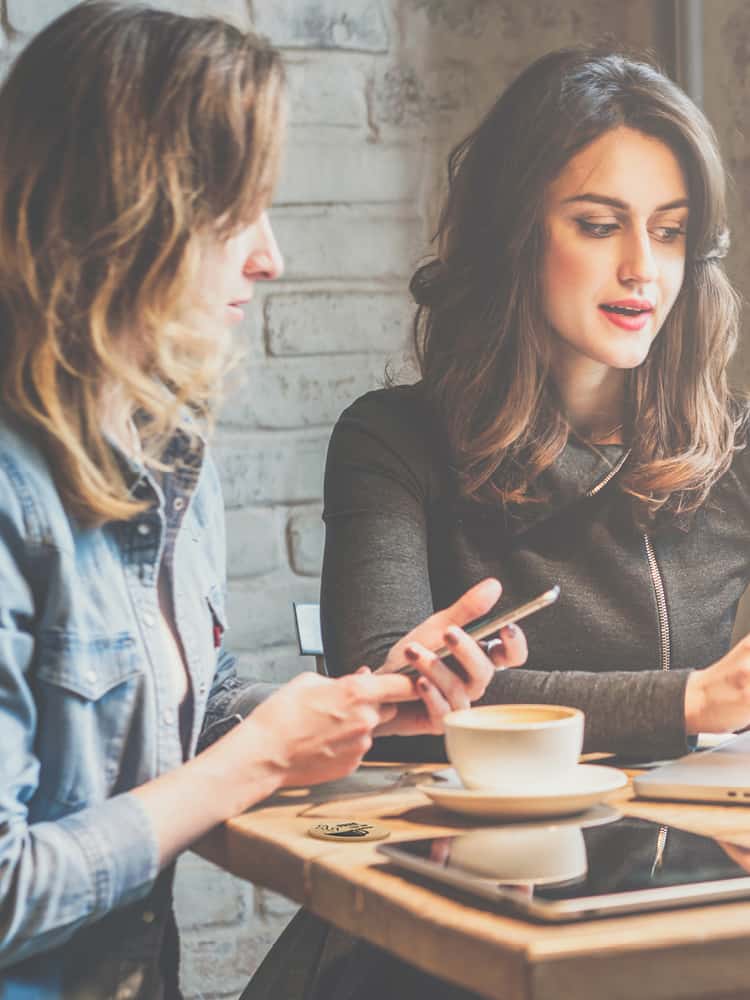 Get more referrals with marketing giveaways
Lasting Impressions
When it comes to referral marketing, there are two things your customers and potential customers need to know: 1) What you do well. 2) That you give great customer service.
There are two ways that referral marketing can work for you: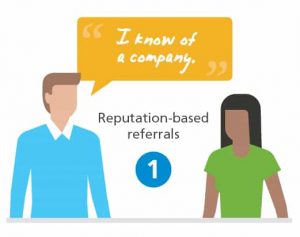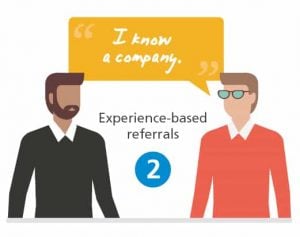 While it's true that an experience-based personal referral is the most influential form of advertising, reputation-based referrals can still be incredibly powerful. According to a study by Nielsen®, 83 percent of respondents listed "recommendations from people that I know" as the most trusted form of advertising, while 70 percent of respondents considered a branded website to be trustworthy.
Here are some referral marketing strategies to help you up your sales game, including enhancing your website and asking clients for personal recommendations and online reviews. You'll also see how Peoples Home Equity is using unusual business marketing giveaways to start a conversation.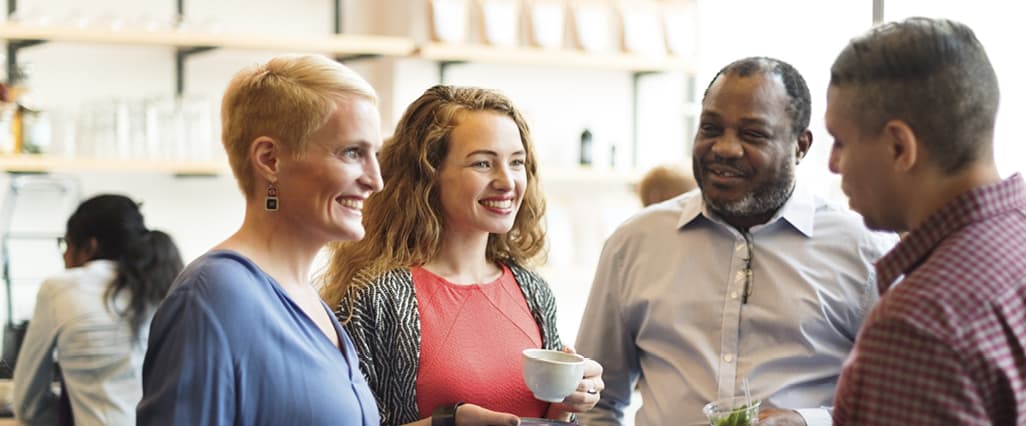 Reputation-based referrals: Tell the world what you do, and that you're great at it
A National Association of Certified Valuators and Analysts® study (PDF) found that, when it comes to reputation-based referrals, "visible expertise" was the factor most likely to increase the probability of referrals. What that means is you need to find ways to show you're an expert in your area of business.
The NACVA® study found that the following five items made up more than 70 percent of a business' visible expertise:
1) Showcasing successful, high-profile projects
Get permission from your customers to take pictures of your product in action or ask for testimonials about improvements in their bottom line that came from your consulting, service or product. Then show them off on your website and/or in brochures.
2) Having in-house experts speak at conferences and trade shows
Find ways to share your company knowledge or show off your product by being part of a panel, giving a demonstration, or offering a presentation at conferences or trade shows.
3) Having a high-quality, professional website
Much the way you keep might keep your workplace clean and organized, your website should be up-to-date, easy to navigate, functional on mobile devices and, above all, showcase who you are and what you sell or do.
4) Being at the forefront of industry trends
Find ways to show you know what's on the cutting edge of your industry. You might do this by hosting a seminar or writing a blog. For example, if you build houses, talk about the newest updates to building codes or the latest interior design trends.
5) Generating quality, educational content
There are many ways to do this on your website, including blogging, writing white papers or creating videos that demonstrate your product or address common topics in your industry.
Experience-based referrals: Get people to recommend you
This brings us back to experience-based referrals and referral marketing strategies. Or, as stated before, "I know a company …"
According to Zendesk®, people share a good experience with five or more people 33 percent of the time and are much more likely to share a bad experience than they are a good one.
So how do you get a great referral?
Ask for them!
If you have satisfied customers, ask them if they would spread the word either in person or via online reviews. Studies have shown that 72 percent of consumers say that positive reviews make them trust a local business more.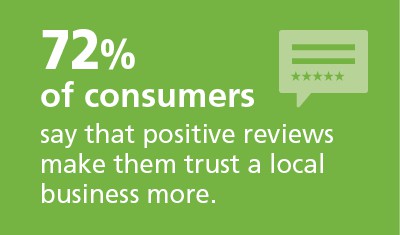 It also helps to set up a win-win-win cycle when it comes to referrals. Offer your customer a discount for making a referral and a discount to the person being referred. This makes the sender happy, as they get a deal; it makes the receiver happy, as they also get a deal; and it makes you happy, as you get a new customer.
Use promotional products to get your name seen
Often, promotional products used in fun, useful or intriguing ways can function as a referral.
Peoples Home Equity, a mortgage lending company with over 100 locations, helps people buy and refinance their homes. They found a great giveaway to use as a conversation starter: Wooden Nickels – Free Cup Coffee. One side features a mortgage advisor's contact information, while the other side offers the homeowner a free cup of coffee. The wooden nickel itself serves as an instant referral. A customer wanting to know what the wooden nickel is for subsequently gets into a conversation with the person passing them out.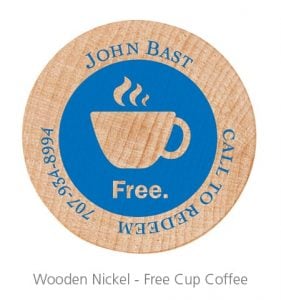 Redeemable token is a unique spin on a traditional business card!
Mortgage Advisor Nick Dolata said, "I use them at open houses, when meeting with clients or when speaking to people looking for homes.
Instead of just offering someone a cup of coffee, I give them a token, and tell them to call me to meet up for a cup of coffee or a drink so we can continue the conversation."
Tod Brilliant, director of marketing, noted that 40 to 50 of Peoples Home Equity's 400 mortgage advisors decided to order the wooden nickels and pass them out to potential clients.
"One of our top loan officers told me 'I love these! I'm getting calls now where I used to have to chase people for weeks,'" Brilliant said.
He also pointed out that the wooden nickel improves on the standard business card in a number of ways. "Business cards get thrown away or recycled. A token for a cup of coffee has value today, for three or four dollars. So the nickels get traded for a cup of coffee, or they stay in desk drawers for future use."
The terrific thing about these promotional products? Whether the original owner keeps it, uses it or gives it away to a friend, the nickel will serve as a referral for years to come.
Putting your referral marketing strategies into play with referral thank-you gifts
At the end of the day, picking the best referral marketing strategies goes back to knowing what your business does best and making sure your website, customer interactions and business marketing giveaways reflect your brand. Make sure potential customers know what you're great at. Train your team to give excellent customer service. And always remember to tell your customers: "Tell your friends about us!"
Check out these products to boost your referrals!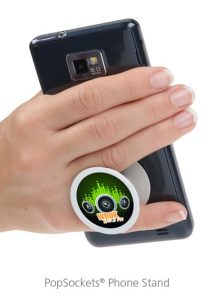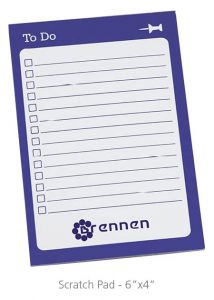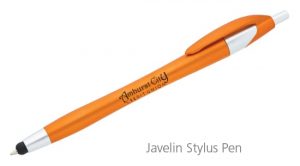 Give away branded products that people will use daily like an imprinted PopSocket or a branded to-do list and pen!