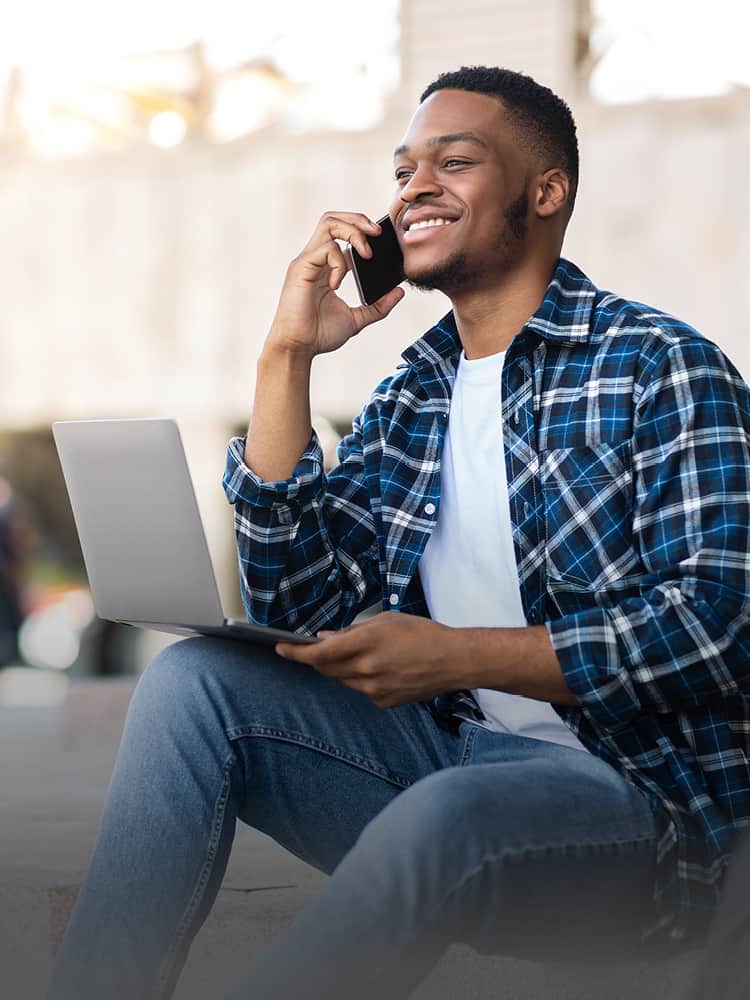 Product Highlight
When it comes to giving employees and customers gifts, tech products are a perfect fit. Even the hard-to-buy-for appreciate the frequent use they'll likely get from tech gadgets. That's why giving tech promotional items is a great way to boost awareness and gain appreciation for your brand. 
Put the power of branded tech gifts in their hands
Tech gadgets make great gifts for new customers or new team members. Here are a few they'll appreciate. When smartphone users want to grab a quick charge in their home or office, the Skullcandy® Fuelbase Max Fast Wireless Charging Pad makes it simple—just set the phone on top and let it power up, no extra cables required. 
For those on the go, like sales people or nature enthusiasts, power banks—including the colorful Vivid Plus Power Bank with 10,000 mAh or 5000 mAh capacity—offer a longer charge or a compact size when associates spend a day away from the office or home. 
Perfect for people on the go.
Offering the best of both worlds, the Light-Up Logo Qi® Wireless Power Bank – 10,000 mAh provides a mobile, wire-free charge that lets the owner power up their mobile device while driving to an appointment—or spending the afternoon at the park. 
Impress customers the 'write' way
People who prefer to take handwritten notes can now do so with help from a tech promotional product. The Rocketbook® Executive Flip Notebook with Pen makes it possible to take notes, doodle or draw a great idea onto synthetic paper that can be wiped clean with a damp cloth for repeated use. Notes can then be converted to a digital format using the Rocketbook app. Send this tech-friendly set to people who attend your next webinar or in-person presentation. 
Save handwritten notes directly to a phone with this tech giveaway. 
Help make remote work easier
Remote work has become a norm for many of us—even those who have returned to the office might work remotely at times. Consider setting up your remote employees and customers with helpful branded tech gifts. 
The Video Conference Portable LED Light improves the brightness and clarity of video chats and presentations. Bawl True Wireless Auto Pair Ear Buds will give recipients freedom from cords during an important call—or when they want to relax with their favorite music. 
Give a gift for the outdoors
Whether the people on your list like to camp, boat or sit by the pool, they'll all appreciate the Rugged Fabric Waterproof Bluetooth® Speaker, which is rated for outdoor use. Give it as an employee anniversary gift or to say thanks to your long-time customers. 
Take tech to go
Staff members who carry a laptop from office to home and back will appreciate an Under Armour® Hustle II Backpack. It easily stows tech accessories—and even a water bottle. Give it as appreciation for landing a big customer or for a job well done.
Energize your brand
Tech promotional items are not just useful, they're fun to receive. And the appreciation you get from customers and staff will supercharge your brand. 
Looking for more information about this topic? Email 4ideas@4imprint.com with inquiries. 
SKULLCANDY is Trademarked by Skullcandy, Inc. CORPORATION DELAWARE 6301 N. Landmark Dr Park City UTAH 84098
UNDER ARMOUR is Trademarked by Under Armour, Inc. CORPORATION MARYLAND 1020 Hull Street Baltimore MARYLAND 21230
BLUETOOTH is Trademarked by Sapphire Incorporated LIMITED LIABILITY COMPANY PENNSYLVANIA 338 E Albanus St Philadelphia PENNSYLVANIA 19120
ROCKETBOOK is Trademarked by Rocket Innovations, Inc. CORPORATION DELAWARE 1 Chipman Terrace Melrose MASSACHUSETTS 02176