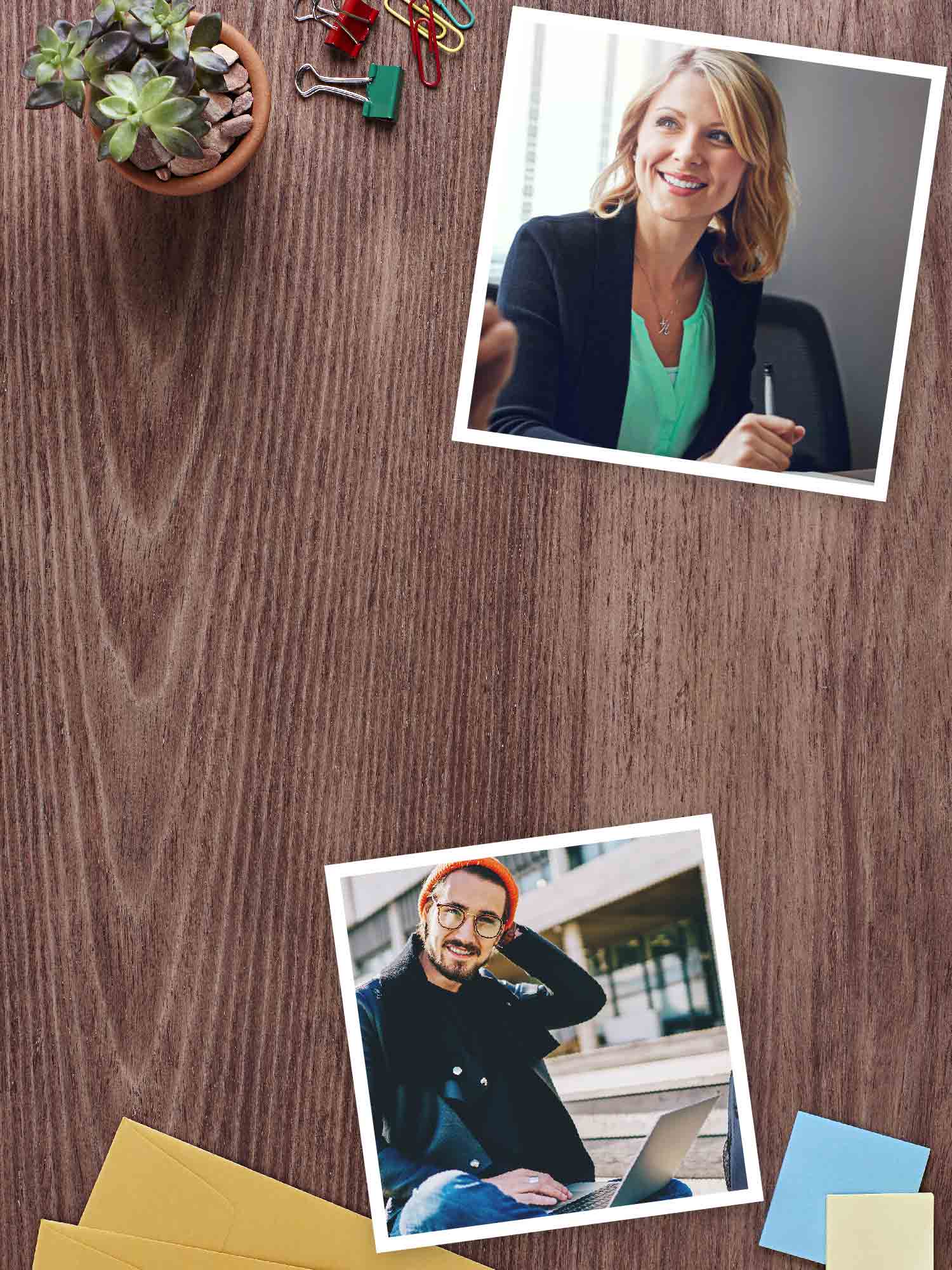 This year's top three promotional items for business
Trend
Consumers of all ages agree, promotional products are more highly regarded than any other form of advertising (PDF). In fact, the average household owns 30 promotional items. And 9 out of 10 people can recall the brand that doled them out (PDF).
Choosing the best promotional items for businesses builds memorable connections with customers. But it also has the potential to generate new leads. 83% of people say they're more likely to do business with a company that gives them a promotional product versus a company that does not.

Discover how to make a strong impression that won't be forgotten with these top promotional items, while increasing your visibility to current and potential customers.
Popular pens for promotions
A product's usefulness is one of the top three reasons individuals choose to keep promotional products.
Branded pens and other writing tools fit the bill and are one of the best promotional values for your marketing needs. Plus, more than half of consumers say they'd be more likely to do business with a company that gave them a writing instrument. And the options are truly endless.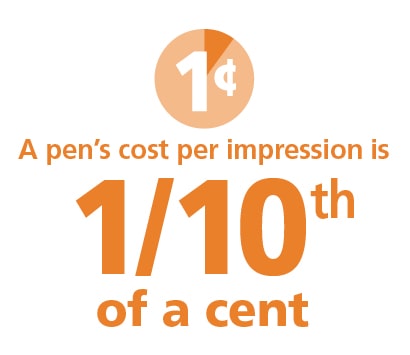 No matter what you're looking for, we have the perfect promotional pen, marker or other writing tool for your brand.
This 2-in-1 tool is both a pen and a stylus.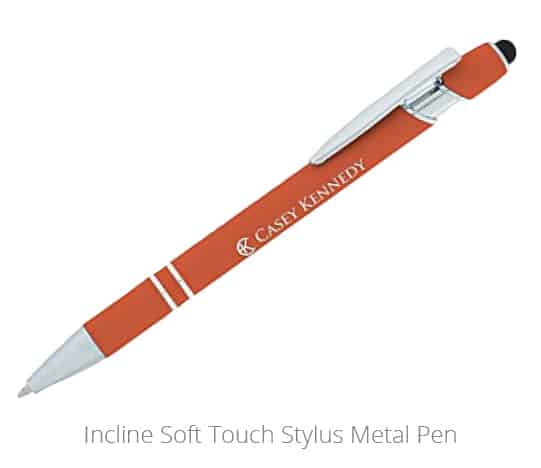 The Incline Soft Touch Stylus Metal Pen will quickly become everyone's favorite. Its built-in stylus tip and comfortable rubberized finish create the perfect combination of form and function. With a variety of colors to choose from, it's easy to find one that fits your brand messaging. Employees, prospects and customers will keep coming back just to grab more.
Have promotional bag. Will travel.
When it comes to promotional swag, bags and totes are top choices. Promotional totes and bags will earn more than 3,000 impressions as they literally carry your logo from home to office and everywhere in-between.
Help customers and employees carry their load with a promotional bag that will be used again and again.
Give a tote that's perfect for the daily commuter or student.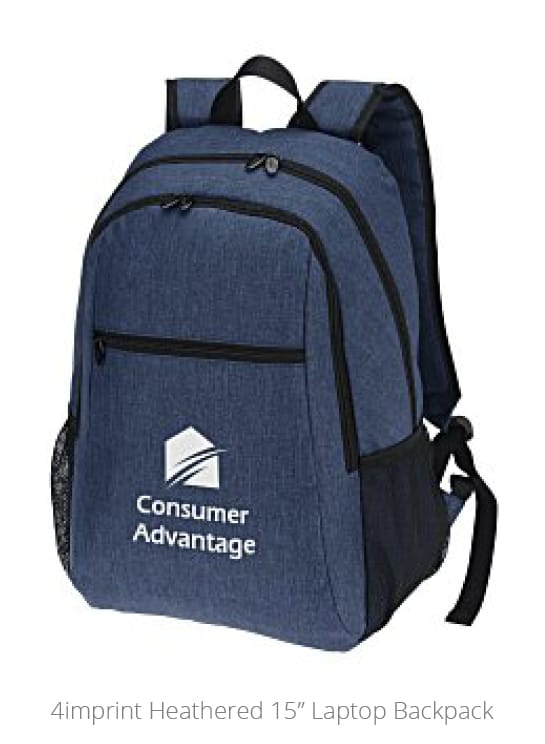 The 4imprint Exclusive Heathered 15″ Laptop Backpack is the perfect bag for the daily commuter or student. With a large, zippered main compartment, a padded 15″ laptop compartment, and a variety of smaller pockets, it's ideal for organizing all the gear people need to get through their day. It's a must-have.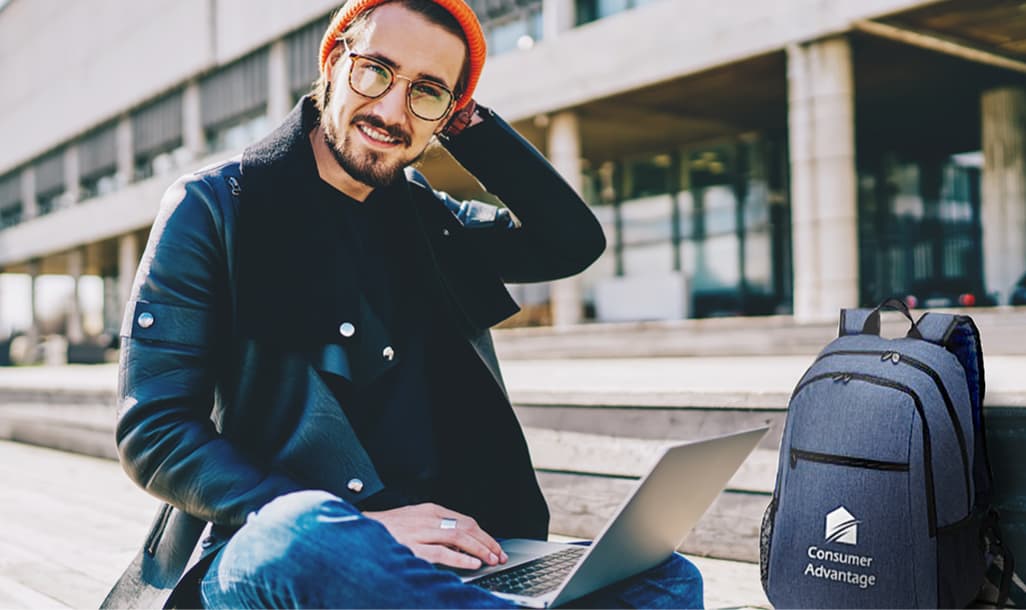 Branded apparel for any occasion
Eighty-one percent of consumers keep a promotional product for more than a year. And the product's reach doesn't end there—more than half will pass a promotional product on to someone else when they're done using it or don't wish to keep it for themselves.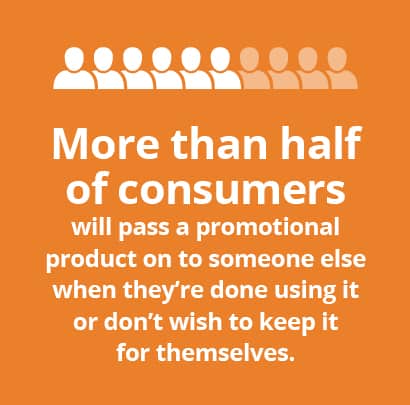 Custom branded apparel is a great way to thank customers, outfit employees, or make a lasting impression on potential customers. However it's used and wherever it's worn, promotional apparel puts logos front and center.
This fleece jacket will quickly become everyone 's favorite.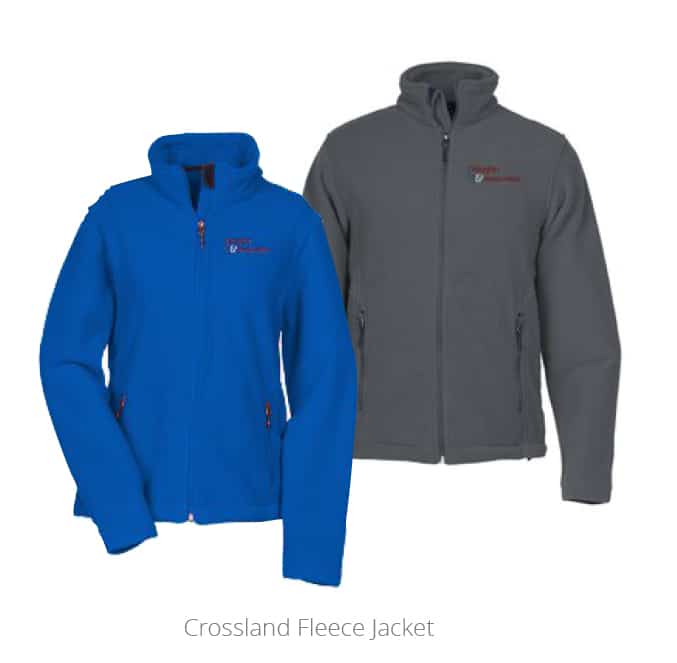 With seven colors to choose from, it's easy to see why the Crossland® Fleece Jacket for women or men is one of 4imprint's more popular branded apparel items. Made from 100% polyester fleece material with open hem and cuffs for an unrestrictive fit, this jacket helps keep the wearer warm and comfortable when there's a chill in the air. It's the perfect piece to display your brand messaging. Tip: For even more impact, add your logo to apparel from top brands, like Nike®, Eddie Bauer®, Under Armour® and more.

Whether you choose bags, pens or apparel, these popular promotional items for business will take your marketing campaign to the next level. Order one or more for your business today! See info.4imprint.com for more business-building ideas.
Oops! We could not locate your form.