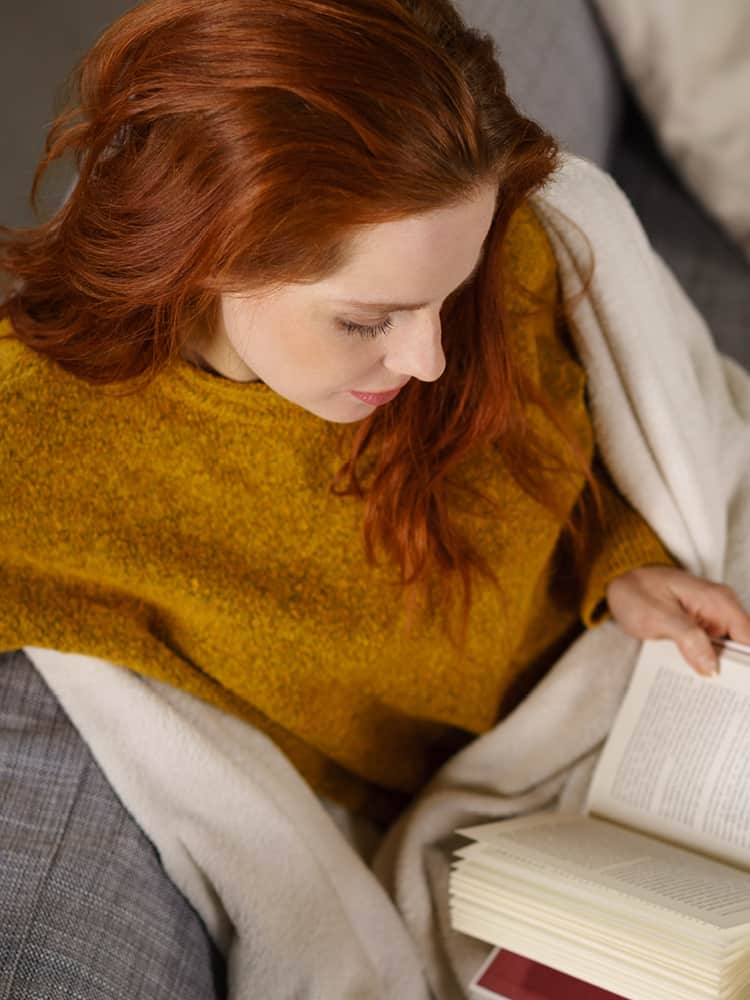 Promotional blankets for every occasion
Product Highlight
Whether your customers and employees are heading out into the wilderness or getting ready for a long night of reading in a favorite chair, these blanket giveaways are sure to warm their hearts. Pair the "pile" (also known as fiber length) with your promotional blanket purpose to make it the cozy cover they reach for every time.
Fleece blankets for everybody
When fleece was developed in the 1970s, it quickly grew in popularity for a variety of uses, from jackets to mittens and, of course, blankets. With a short pile (similar to velvet), fleece is both warm and water-resistant, making it an ideal grab-and-go blanket for customers to keep in the car or living room.
The Crossland® Roll Up Blanket is the ideal just-in-case promotional blanket. Employees or customers will appreciate keeping these near the couch at home when a little extra warmth is necessary.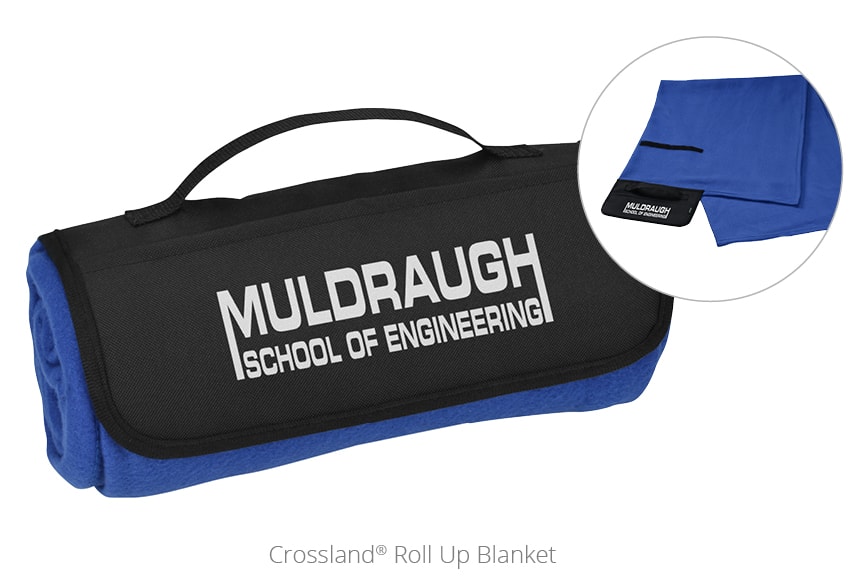 The Picnic/Stadium Blanket adds an extra layer of protection to the warm and cozy fleece, thanks to its water-resistant underside that is perfect for keeping picnics dry—even if the lawn is damp.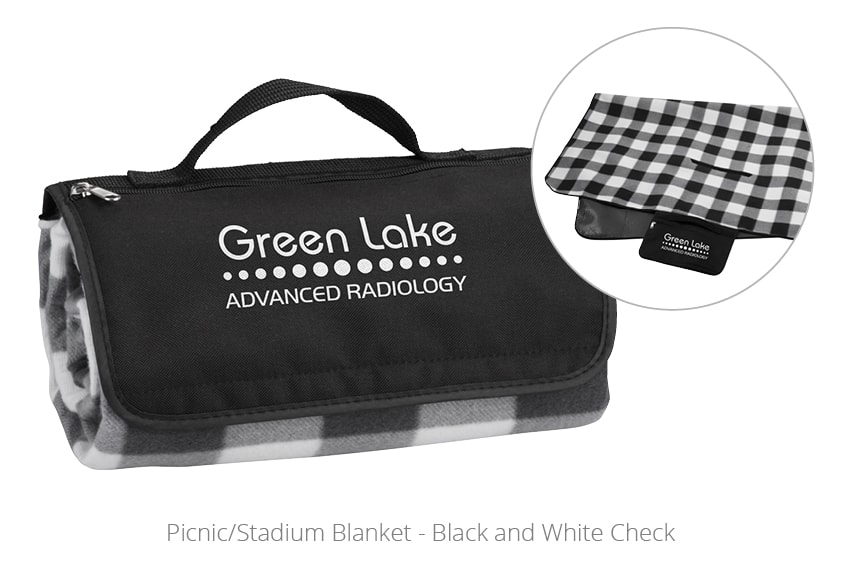 The water-resistant backing makes this perfect for picnics, BBQs and more!
Piles of warmth
Higher-pile blanket giveaways offer luxurious blanket options, which are a great way to say "thank you" during the holidays. The Chenille Blanket features a super-soft feel that wraps a person in softness.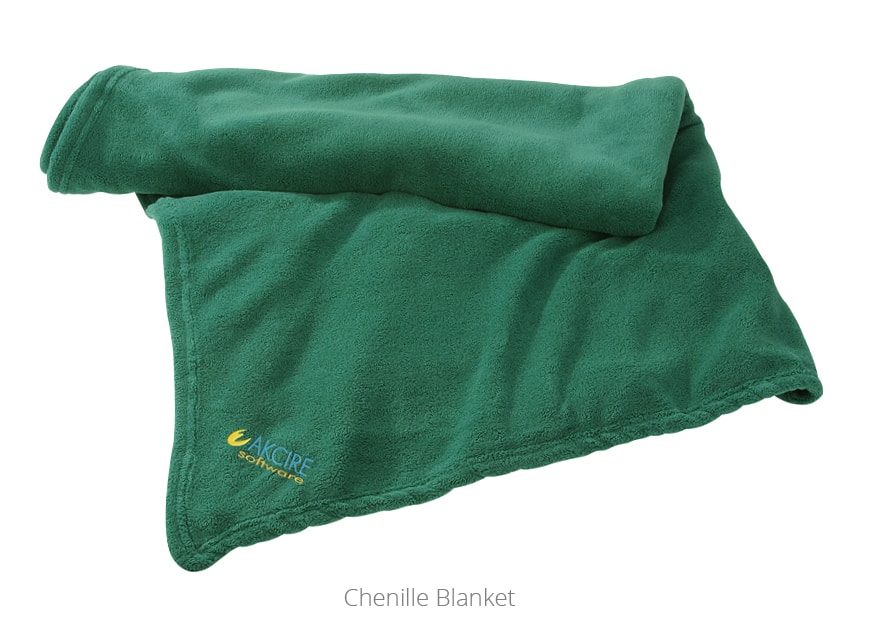 Another excellent gift, the Newcastle Wool Fringe Blanket, features a high-end wool-blend fabric that is both breathable, durable and wears well for all climates. It's a gift they'll reach for again and again, made extra special by its quality construction and weight.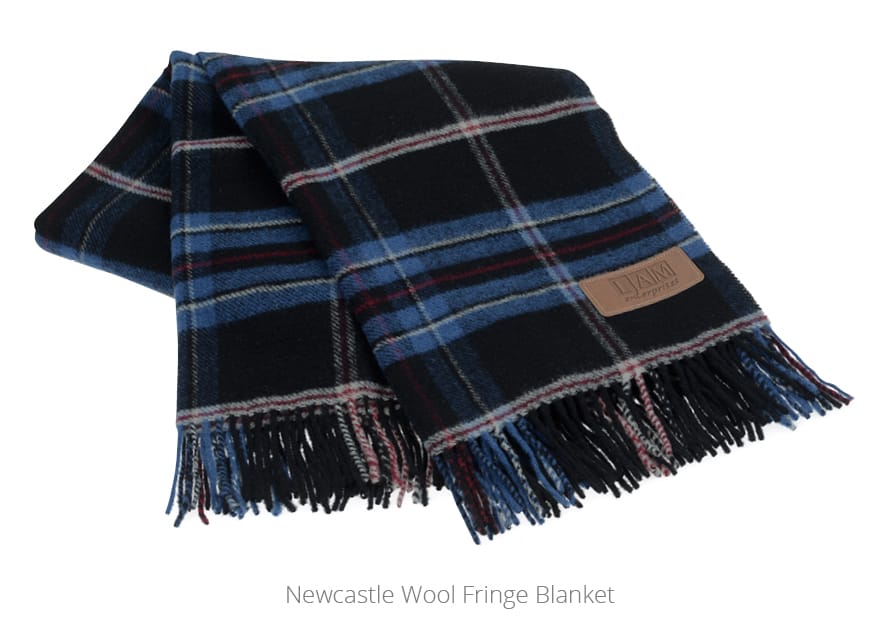 The Super Soft Plush Blanket has all the feels. The top is velvet-style plush, while the bottom features a sherpa-style high-pile.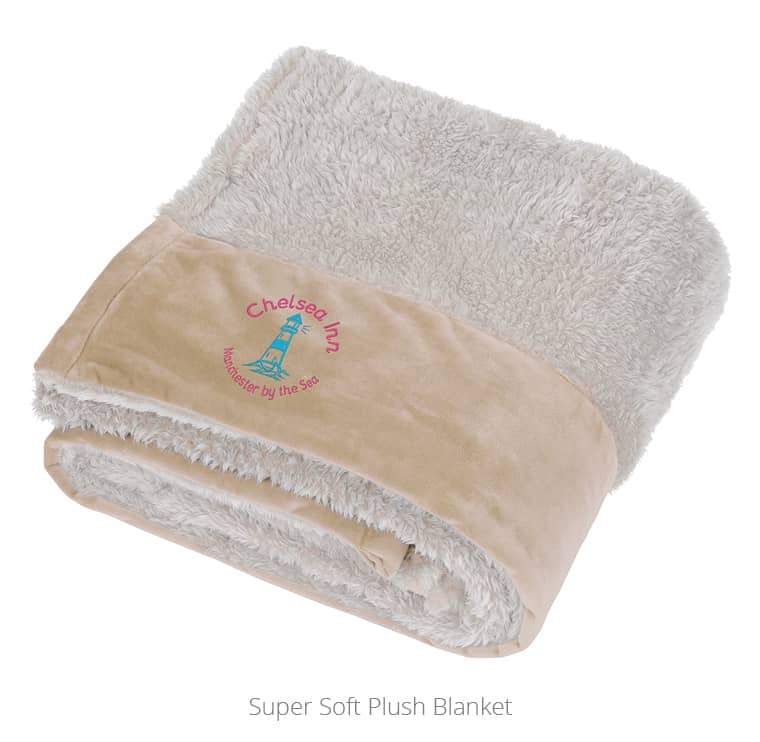 Custom throw blankets make great gifts for business partners, clients and more.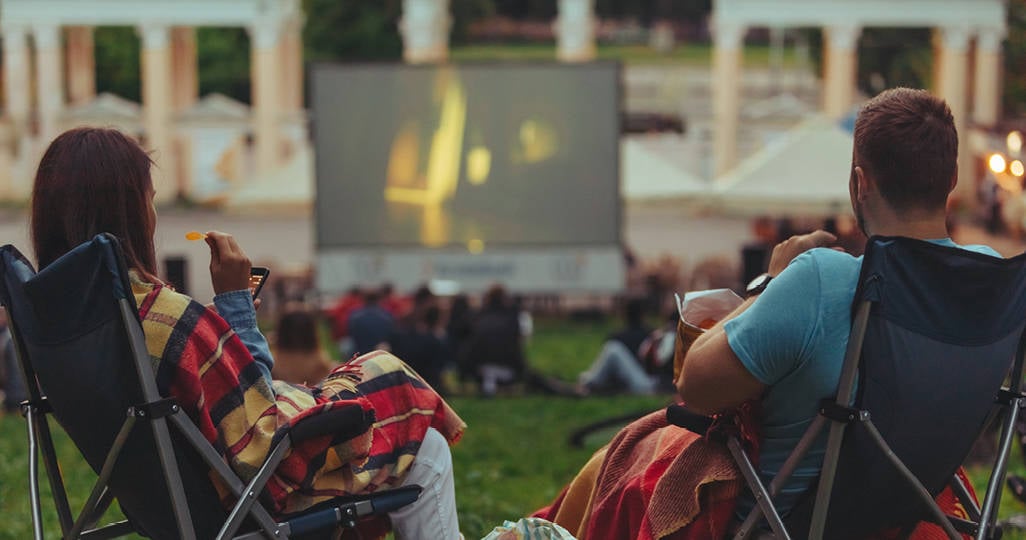 Ideal for outdoors
Of course, blankets aren't just for picnics or evenings on the couch. Employees or customers who want to get out into the wilderness also need to keep warm.
The Camper Blanket is a modern puffer-style blanket for customers who love to spend time in the wilderness. Featuring an included bag, it's a high-end blanket giveaway top clients are sure to appreciate.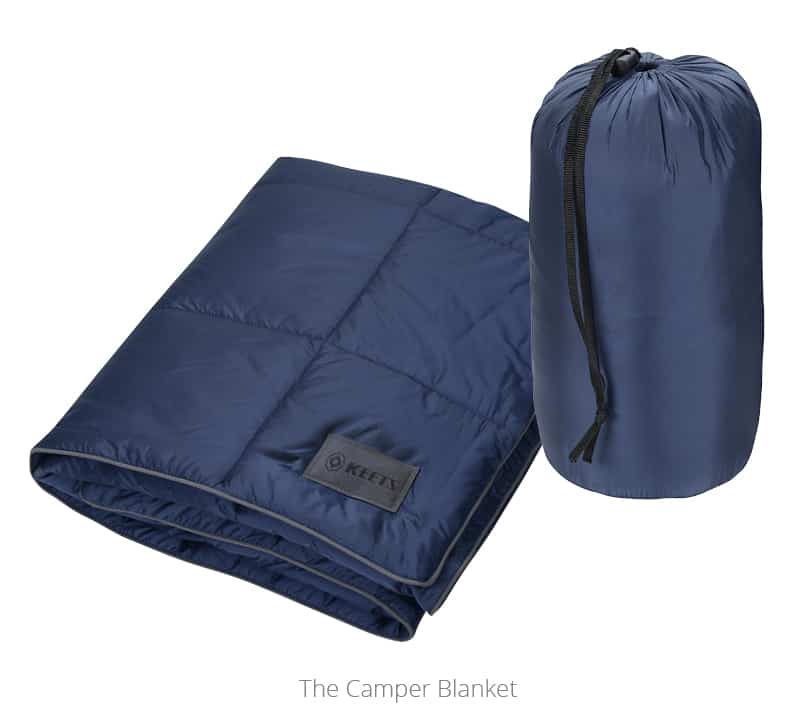 Warm your next promotion
Whether they're used for picnics, the easy chair or campfire, promotional blankets are a long-lasting gift—one that will remind customers of your warm gesture for years to come.
Looking for more information about this topic? Email 4ideas@4imprint.com with inquiries.