The travel tumbler is a long-standing success when it comes to promotional product giveaways. It's useful for the business or everyday traveler.  Whether colorful or sleek, it's convenient. And, it can be completely personalized.
Although there are plenty of choices, most tumblers and travel mugs use the same general design. That is, until newly launched can-shaped 14-oz. tumblers hit the market.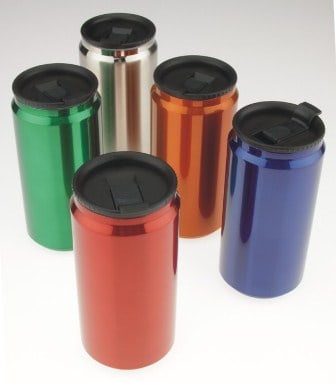 These little tumblers are shaped exactly like a soda can and come in five sleek stainless steel colors.
When I saw a similar shape in glasses during a trip to World Market, I immediately thought of the new little tumblers.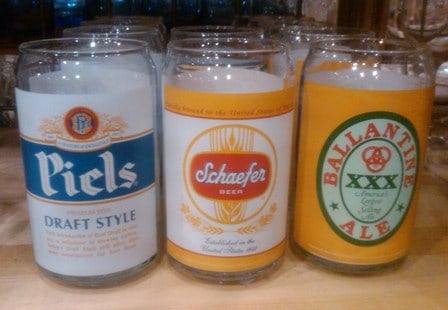 The new shape is a surefire way to get your next giveaway noticed by not only its recipient but also his or her friends, family and coworkers.
-Suzanne
PS – Did I mention these 14-oz. promotional products have a ton of imprint space for your logo, tagline or other marketing message? Just an added bonus!