Square, canary-yellow adhesive notes provide a classic example of clever convenience that most office supplies can't rival. That's what makes promotional Post-it® Notes such a useful giveaway! Couple that usefulness with an endless array of colors, sizes and fun shapes—from cats and rabbits to coffee cups and even Swiss cheese—and you've just shaped up your next promotion. Check out these custom Post-it notes fit for any budget.
Cut out for any profession
Bond customers to your brand with promotional Post-it Notes that complement your profession. The Post-it Custom Notes Tooth or Capsule are a fitting choice for a dentist office or health clinic.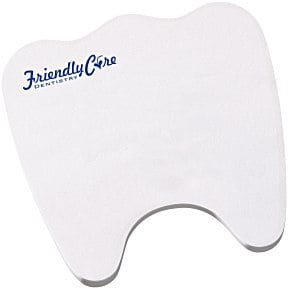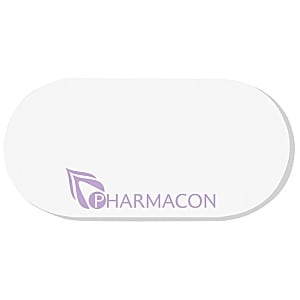 Jot down future appointments and stick to patients' after-visit summary. Or mail with a handwritten reminder to call and schedule their next check-up.
Choose the House– or Bulb-shaped Post-it Custom Notes to advertise your real-estate agency or electrician service.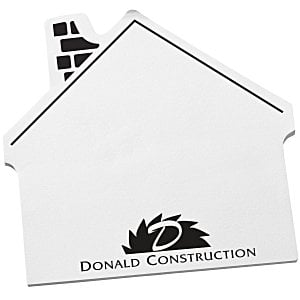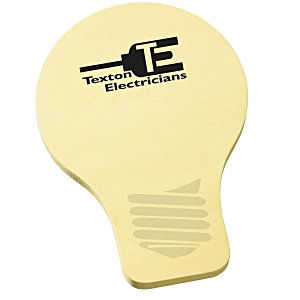 Hand out to prospects you meet at a networking event or give as a referral thank-you.
Formed like furry friends
Cat-shaped custom Post-it Notes are the purr-fect giveaway for a veterinary clinic or pet supply store. While the Post-it Custom Notes, Rabbit are a great adhesive note for a petting zoo or animal rescue.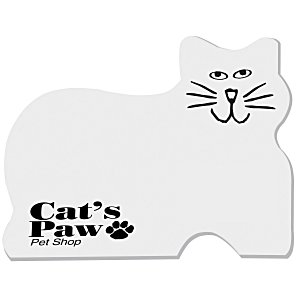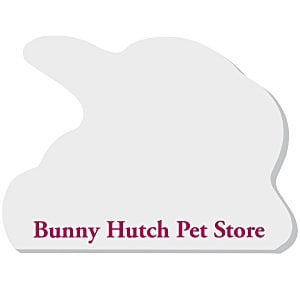 Hand out to customers with their invoice. Or give to supporters as a thank-you for their volunteer time or donation.
Shaped like food and drink
Whether you're advertising your bar or restaurant or a latest healthy food initiative, these custom Post-it Notes shaped like food and drink will make your message stick.
An apple a day can help your message stay. Imprint an employee wellness program slogan or healthy eating tips on these Post-it Custom Notes, Apple and hand out to staff who sign up to participate in your corporate wellness program. Advertise your dairy farm or artisan cheese market on these cheese-shaped adhesive notes. Hand out on tours or use to promote your flavors of the day. Want to get some face time with a prospect? Invite them to chat over coffee or tea. Send a reminder of your date on a cup-shaped custom Post-it Notes.

Promotional Post-it Notes for the win
Promotional Post-it Notes are both useful and fun. Choose one that shapes up to your business for a branding message that really sticks.