It's amazing how many cups, mugs and tumblers you encounter in daily life. On desks, in cars, at the gym and at home, people carry their water, coffee and other beverages with them everywhere they go. That's what makes promotional drinkware so powerful.
4imprint's Exclusive Refresh® brand lets you add a healthy sip of branding power to your marketing. While the original Refresh lineup consisted of a variety of water bottles, we've recently added promotional tumblers and mugs that are sure to make a splash with your customers and employees.
Eye-catching tumblers
While these promotional tumblers share many features, including a straw for easy sipping, plus double-wall construction and the ability to hold hot and cold beverages, their unique look sets them apart.
The Refresh Simplex Tumbler with Straw features a textured exterior and beautiful translucent inner wall that makes it ideal for catching attention at events. Hand them out as memorable party favors or raffle one off as part of a gift basket.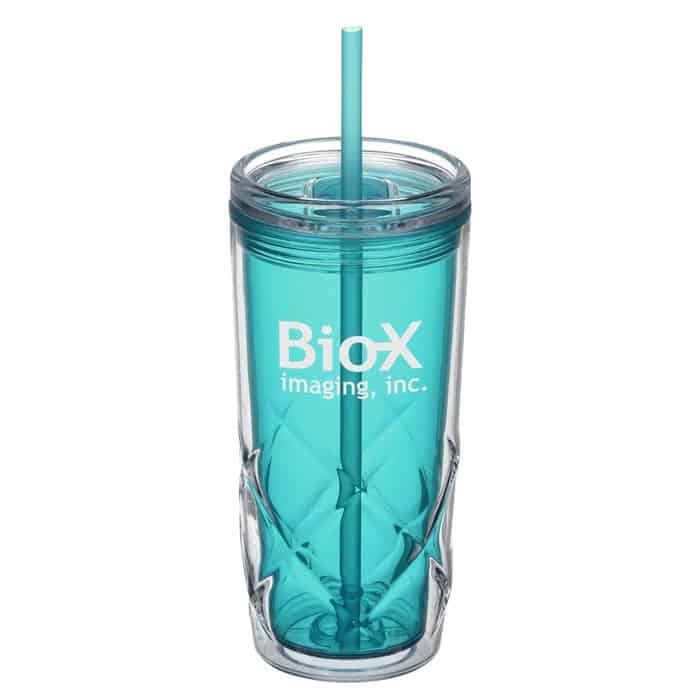 The Refresh Pebble Tumbler with Straw has clear walls, a frosted straw and unique pebble-textured grip.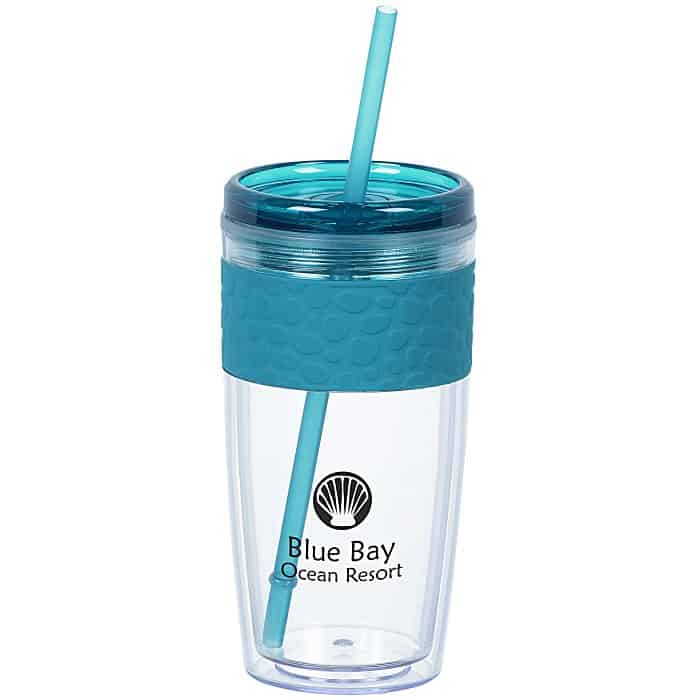 It makes a great new-hire giveaway or customer thank-you gift. Include a business card or coupon to the local coffee shop to make an added impression.
Have beverage, will travel
The Refresh Montello Travel Mug is ideal for anyone on the go with its textured band and screw-on lid to help prevent splashes and spills.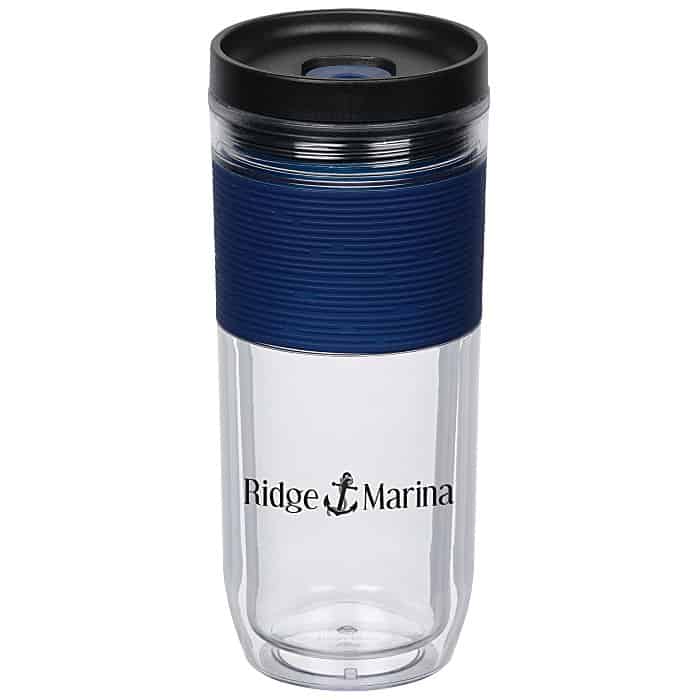 Choose this travel mug as a gift for field representatives or anyone whose daily office is wherever they set their cup of joe. It also makes a memorable giveaway for an invite-only, elite customer event.
Make a splash with Refresh promotional drinkware
Looking for a way to refresh your promotional marketing? This new exclusive promotional drinkware can carry your brand anywhere your customers and employees spend their day.