When it comes to choosing practical giveaways to advertise your brand, promotional drinkware tops the list. Custom reusable water bottles are both useful and convenient, making them popular items for swag bags, giveaways and other promotions.
Water bottles are ideal because people take them everywhere—to the office, to the gym, on business trips and more. Regardless of where they go, your logo is sure to be noticed when it's placed on lasting promotional drinkware.
With 4imprint's® Refresh® brand of promotional drinkware, you can be sure that your marketing giveaways pass the test for performance, durability and style. How refreshing!
Refresh your promotional drinkware
Refresh custom reusable water bottles come in a variety of sizes, styles and colors and are made of BPA-free, recyclable plastic. The secure, screw-on lids help prevent spills and messes, too.
Our Refresh Clutch Water Bottle features unique finger grips for a secure hold.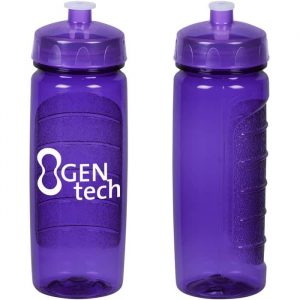 A screw-on cap gives this custom plastic water bottle a tight seal. The wide-mouth top makes it easy to add ice and makes cleaning a breeze.
The Refresh Cyclone Water Bottle with Handle is a classic choice.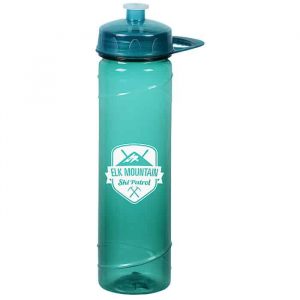 The removable handle makes it perfect for trips to the gym, road trips or the daily commute.
The Refresh Flared Water Bottle's curves highlight your brand with style. The clear bottle comes with a wide range of lid color options.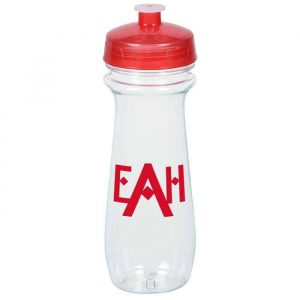 It is the perfect size for travel and has a screw-on lid with a convenient push/pull spout.
Make your brand easy to spot with the Refresh Spot-On Water Bottle.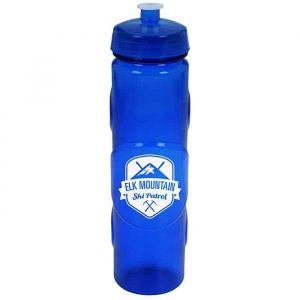 It comes in a wide variety of bold colors and features stylish molded trim to show off any logo.
The Refresh Clutch Water Bottle with Flip Lid is an ideal custom reusable water bottle to give to customers.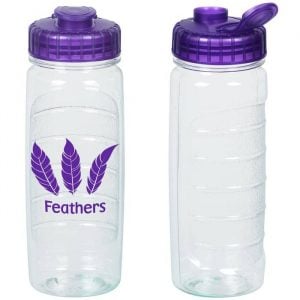 The finger grips allow for one-handed use and the wide opening makes cleaning easy. The screw-on lid features a fun flip-top drink-through opening.
4imprint's Refresh Zenith Water Bottle with Flip Lid is a streamlined choice for your brand.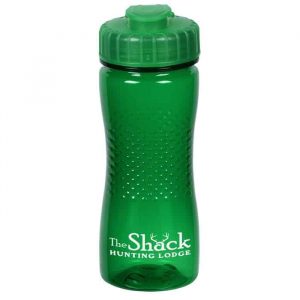 This durable bottle has dimples around the middle to improve grip and provide a secure hold. The screw-on lid provides a tight seal and features a flip-top opening.
Gift employees and clients with practical promotional drinkware
No matter what type of custom reusable water bottles you are looking for, 4imprint's Refresh brand has a color, size and style to match all your promotional drinkware needs.