When seeking sneakers, custom athletic gear or fitness promotional products, New Balance® frequently is a top choice. Just how did this footwear company evolve into a leading promotional products supplier? It's a fascinating story.
Start with the arch
New Balance Athletics, Inc. was founded in 1906 as the New Balance Arch Support Company. That's right, the company most recognized for footwear manufacturing today got its start selling flexible arch supports 111 years ago!
British emigrant William J. Riley founded the company after getting the idea for a flexible arch with three support points by watching chickens in his yard. He noted the birds had excellent balance. In 1934, Riley partnered with Arthur Hall, a company salesman who focused on marketing New Balance products to people who worked on their feet. Twenty some years later, Hall sold the company to his daughter and her husband, Eleanor and Paul Kidd.
Sneaker innovations
In 1960, New Balance designed the first running shoe to have two unique features. It came in a variety of widths and had a rippled sole. They dubbed it the Trackster. The company's impact on the athletic footwear industry was just beginning. In 1972, Jim Davis purchased New Balance. Under his leadership, the company's product offerings expanded and sales increased quickly.
Expanding into custom athletic apparel and sports promotional items
Today, New Balance is based in the Boston area and also manufactures in the United Kingdom. Those who shop New Balance know somethings remain the same: They'll still find footwear ranging from narrow to wide widths. But some things have changed, too. Recently, the company has branched into fitness promotional products, offering a range of custom athletic gear, sports bottles, logo'd towels and even custom workout equipment.
A closer look at New Balance apparel and sports promotional items
Looking for a custom backpack or laptop carrier?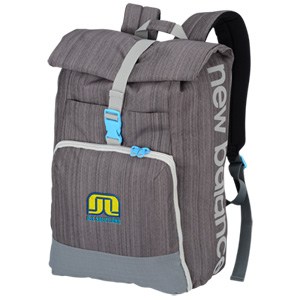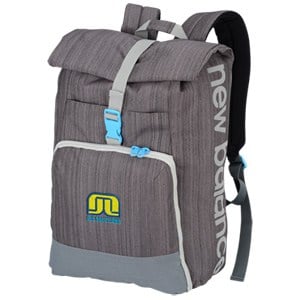 Check out the New Balance Inspire TSA-Friendly Laptop Backpack – Embroidered. It's great for traveling and has a secure compartment that holds up to a 17" laptop.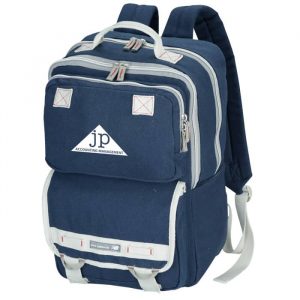 Or, if your team or customers love having tons of pockets for storing their gear, try the custom New Balance 574 Classic Laptop Backpack, perfect for work days and every day.
Need something more refined?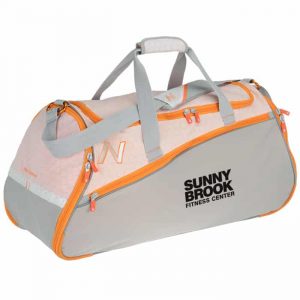 How about the New Balance Minimus 26" Duffel? This streamlined bag is sleek and smooth, and is great for the gym or a weekend getaway.
If you're looking for a versatile sports promotional item, consider the New Balance Pinnacle Deluxe Sportpack.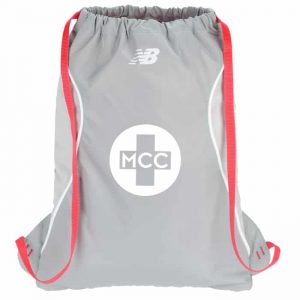 This logo-ready sports tote is perfect for events, especially if you fill it with other promotional goodies.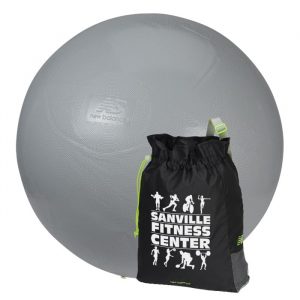 If you're planning a wellness event, try a New Balance promotional item for a giveaway or door prize. The New Balance Exercise Ball Set would be the highlight of any event.
Whether you're looking for promotional products for a run/walk, logo'd athletic performance wear for a fundraiser, motivational promotional gifts for employee wellness initiatives, or thank you gifts for active, sporty clients, New Balance custom athletic gear may be just what you need.
–Suzanne
PS – I'd love to hear how you've used New Balance custom athletic gear for a business promotion, fitness challenge or wellness event. Please share in the comments below.