When we think about putting a company logo on clothing  for events, we often first think of T-shirts for attendees. Yet, company apparel  for volunteers and staff is just as critical—especially when it comes to safety and visibility.
When planning your next event, consider some stylish options to keep everyone looking their best. Whether it's an apron, polo or a hat, we've got you covered.
Improve visibility
Directing eventgoers where to go can be dangerous, so be sure to keep your staff and volunteers safe. American National Standards Institute (ANSI) approved safety apparel isn't just recommended—it's required.
The High Vis Reflective Safety Vest has ANSI/ISEA 107-2004 Level 2 certification and is tear- and snag-resistant. It will keep everyone visible as they provide direction in parking lots and on sidewalks.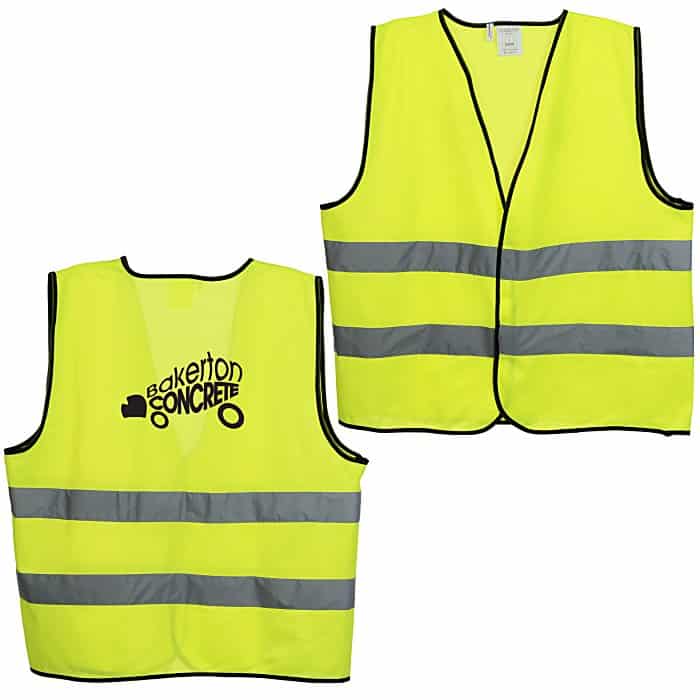 Provide purposeful features
Tactical Performance Polos for women or men are ideal for your security team.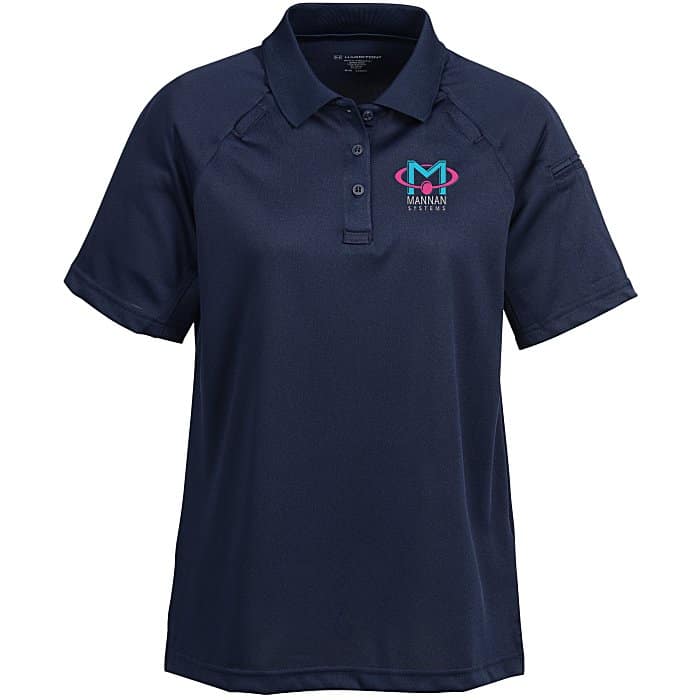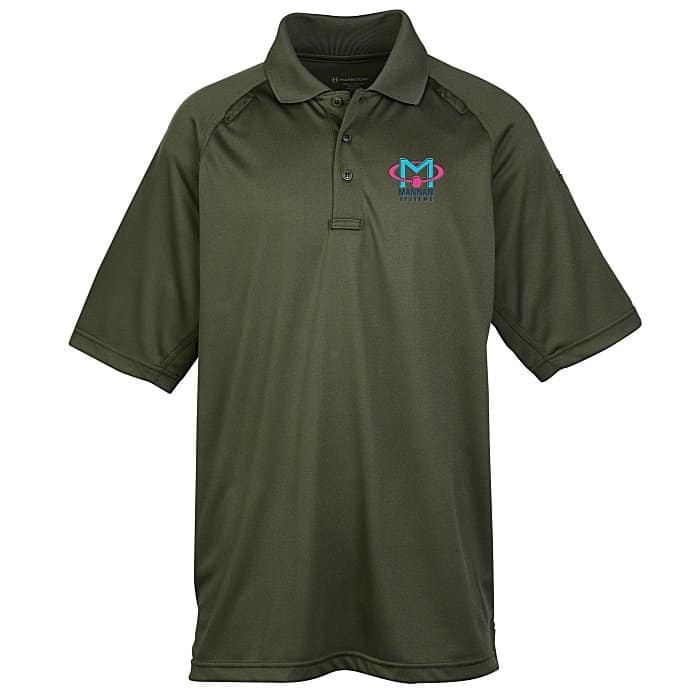 These moisture-wicking shirts are walkie-talkie ready, with mic clips at the shoulders and lower placket. They also feature a double pen pocket on the left sleeve, for comfort and convenience.
Keep staff comfortable
While a bright, sunshine-filled day makes for a great event, too much sun can make volunteers and staff hot and uncomfortable. To keep them feeling refreshed, put your company logo on a Silk Touch Performance Sport Polo, available for men or women.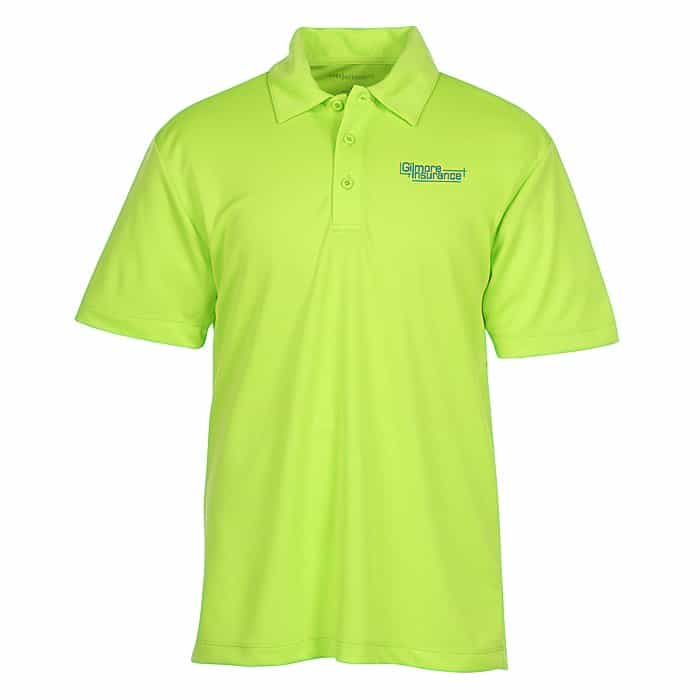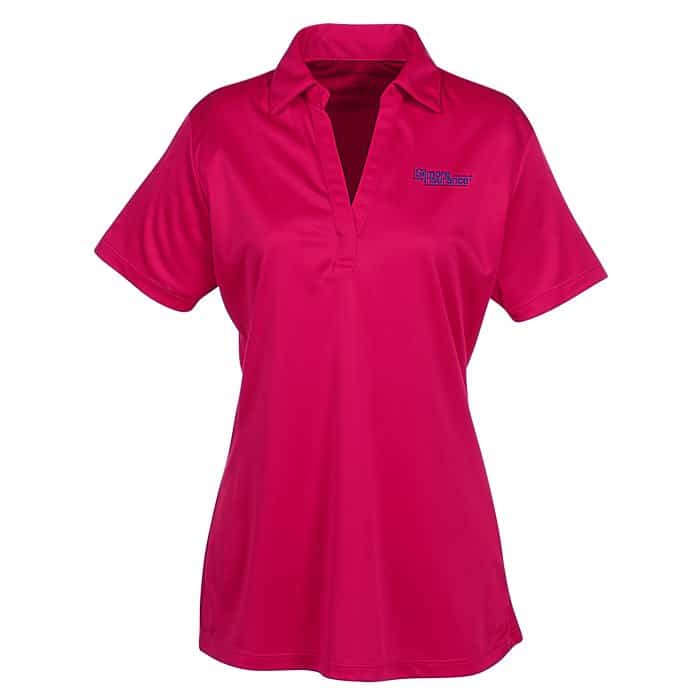 It combines moisture-wicking technology to keep staff cool with snag-resistant fabric so those running your event look their best all day long.
For cooler days, the Defender Performance 1/4-Zip Pullover for women or men has the same moisture-wicking properties with long sleeves for maximum comfort in any kind of weather. Both the shirt and pullover are available in multiple colors.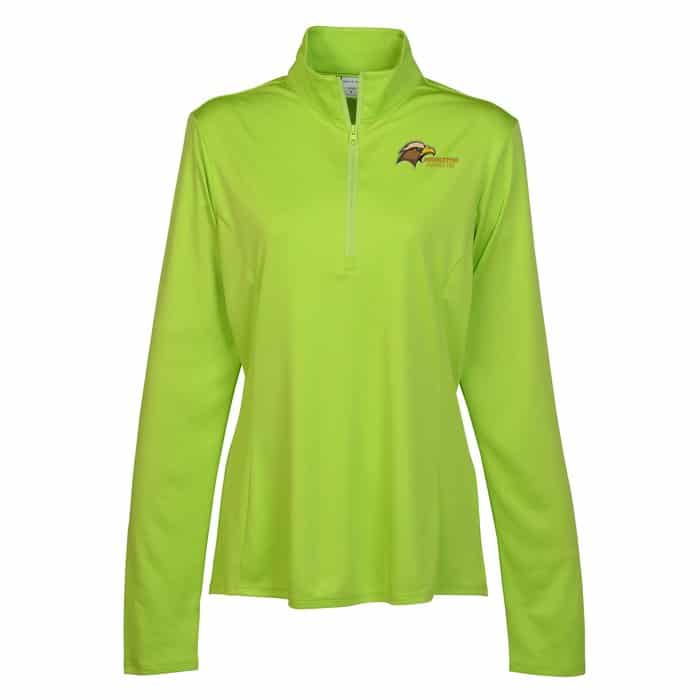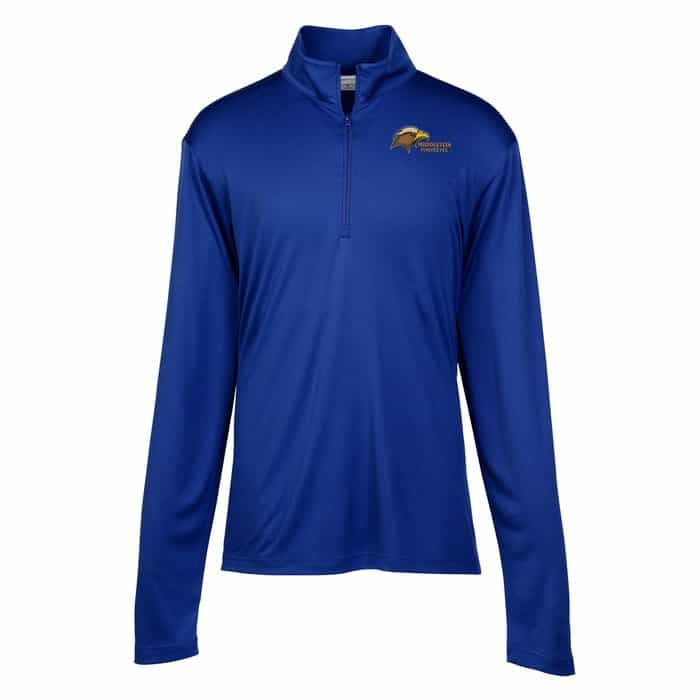 Stand out in a crowd
While outfitting event staff in company apparel is an excellent way to get your logo seen, hats can create an added layer of visibility while providing protection from the sun or rain.
The High Visibility Reflective Cap can help your staff members stand out in a crowd. Available in Blaze Orange and Safety Yellow, your staff—and your brand—are sure to be noticed!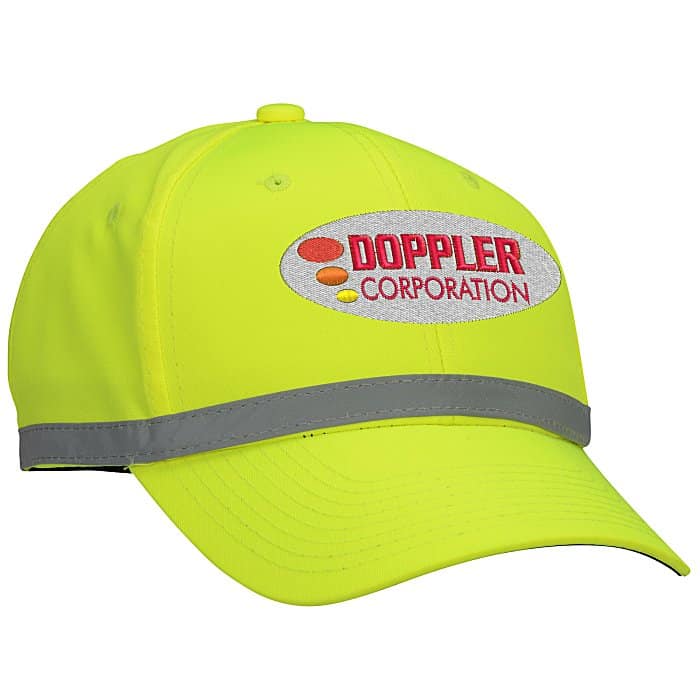 Prepare for the rain
Everyone loves an outdoor event, but sometimes Mother Nature doesn't cooperate.
The Darien Lightweight Packable Jacket for men or women is wind- and water-resistant, with convenient side pockets and a rollaway hood.  It's light, and it packs down into the zippered hand pocket, making it easy to carry. It's ideal for anyone who will be outdoors in unpredictable weather.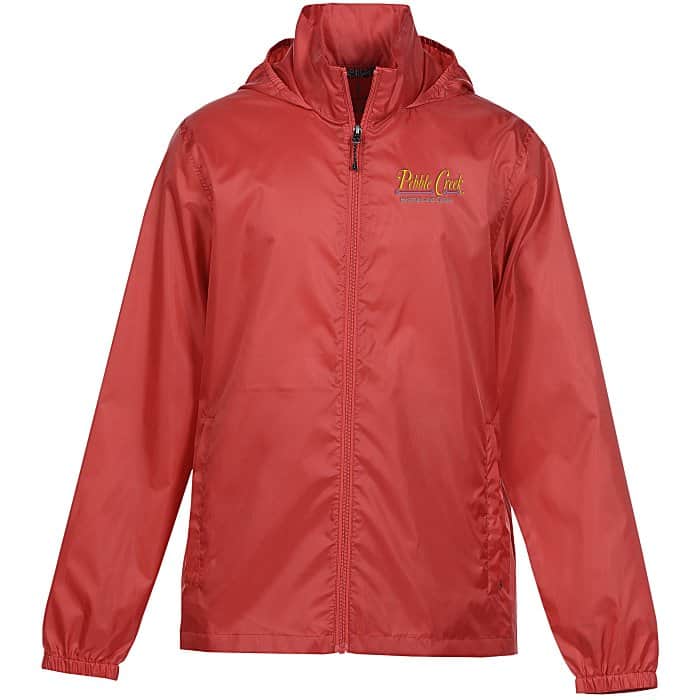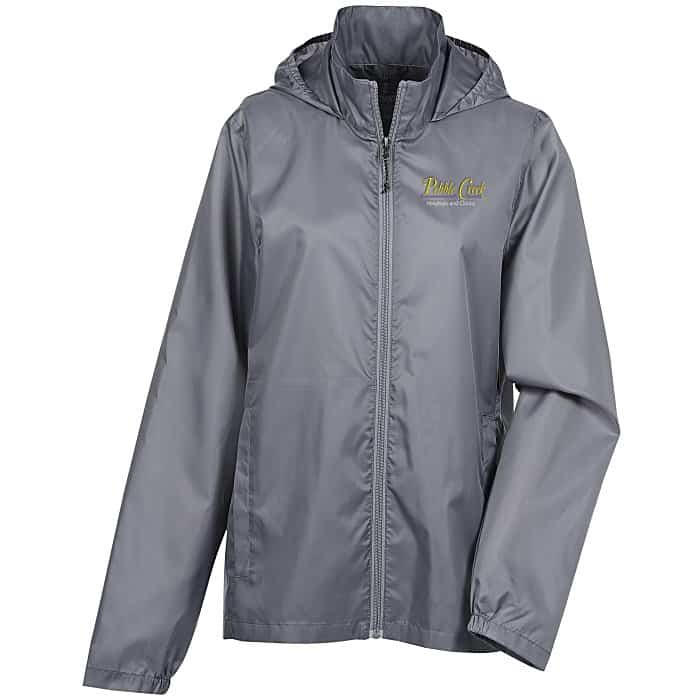 Prepare volunteers for a sudden downpour that might otherwise put your event on pause with the Rally Disposable Poncho. This convenient and easy-to-carry hooded poncho comes in a snap pouch that fits in a pocket or bag.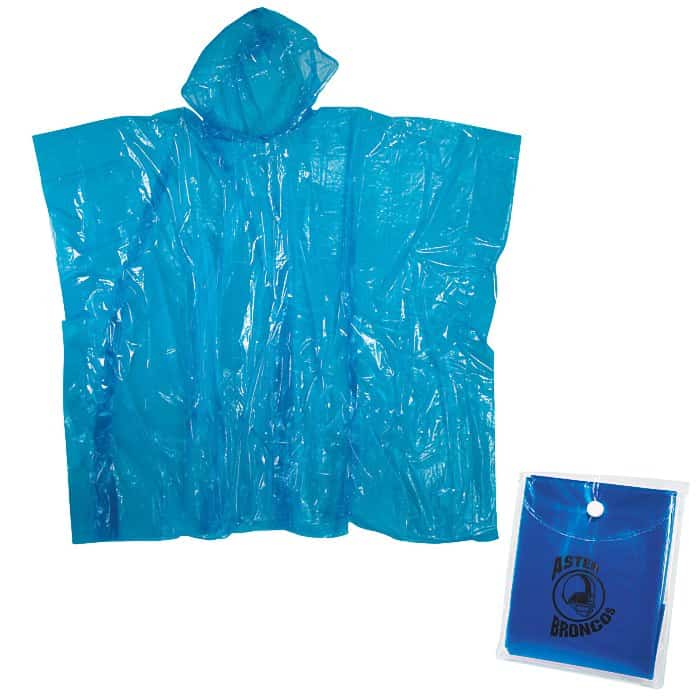 Keep chefs looking fresh
If your summer event includes a barbeque, your grill master will appreciate a Cotton Full Length Apron.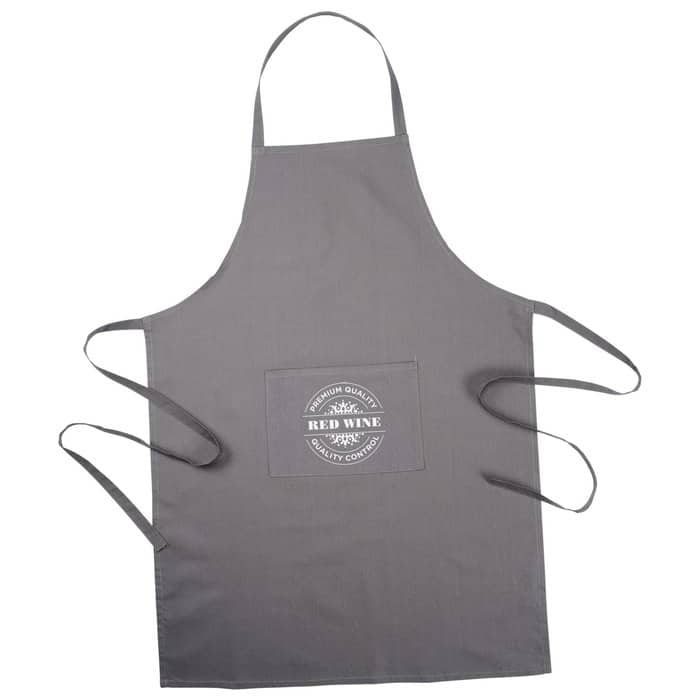 With the softness of cotton and a durable front pocket for storing utensils, this apron keeps clothing clean and makes a great thank-you gift for your volunteer chefs.
Provide a convenient carrier
Quite often, event staff and volunteers must carry important information or emergency gear. The Off Roader Travel Bag has a zippered main compartment along with multiple pockets and pen loops, providing a simple, hands-free way to carry essentials.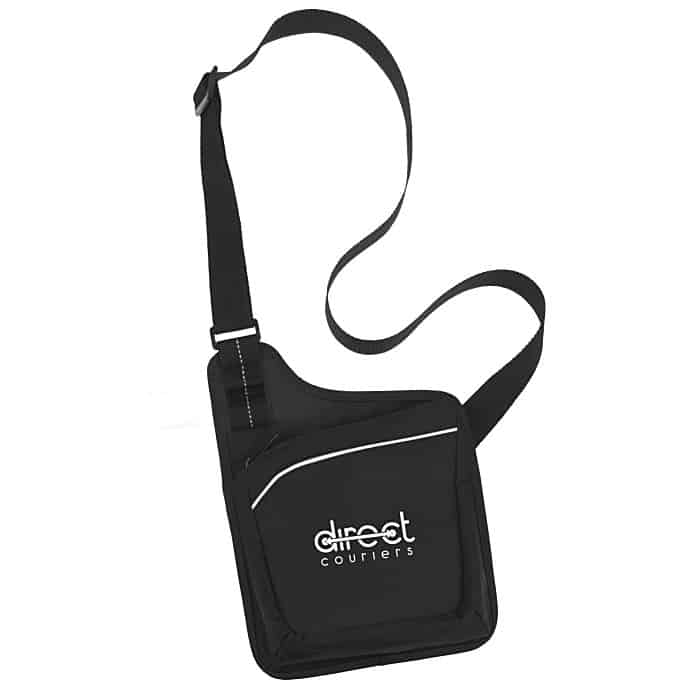 Company apparel  for all event staff and volunteers
Your event wouldn't be the same without those who take care of all the details. Put your company logo on clothing  for event staff and volunteers to keep them safe when directing traffic, clean when grilling and visible so attendees know who to talk to when they need assistance.