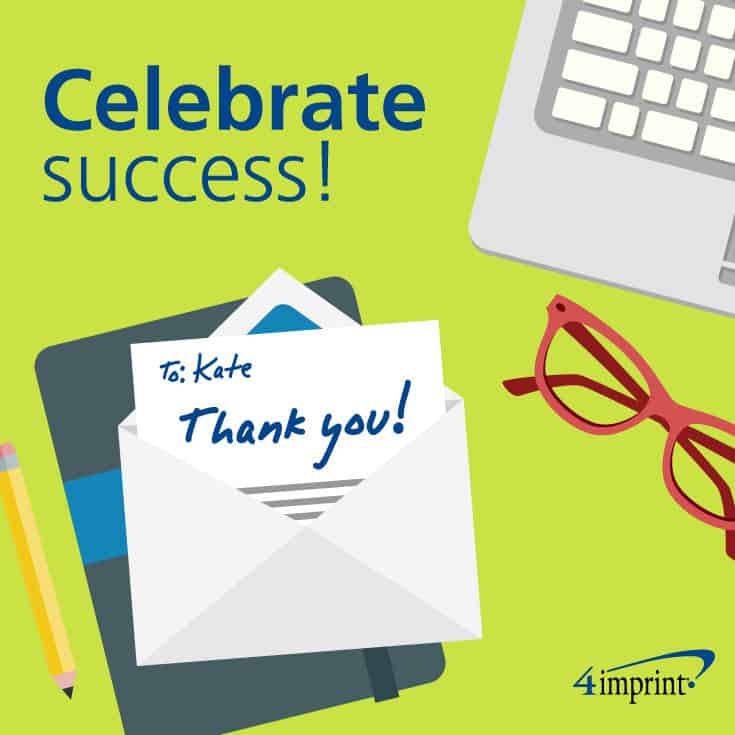 There's one thing all employees crave, no matter what industry they're in or the size of their organization: appreciation for a job well done. All successes, whether big or small, are an opportunity to celebrate.
Of course, there are many different employee recognition ideas. And, as times change, preferred employee incentives change as well. What was well received a few years ago may not be today. That's why it's important to stay up to date with the trends.
The importance of employee recognition programs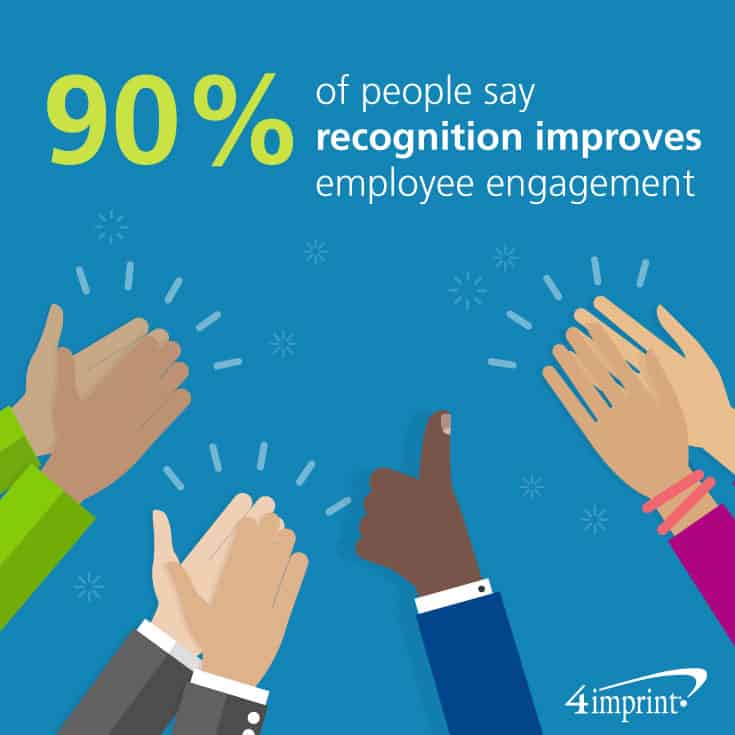 Recognizing employees regularly is critical to an organization's success. A SHRM®/Globoforce® survey (PDF) showed that recognition programs had a positive impact on employee engagement and retention. Tinypulse® backs this, adding that employees who feel valued are more satisfied with their colleagues and find their workplaces to be more fun.
One of the biggest employee recognition trends is to tie appreciation directly to the organization's values. When values-based recognition is used, 90 percent of those surveyed (PDF) said it positively affected employee engagement, compared to just 67 percent when not tying recognition to values.
Knowing how to recognize employees has another clear benefit: a company's bottom line. On average, companies that regularly recognize their employees see annual revenue increases that are 6.6 percent higher than those without recognition programs. The Incentive Research Foundation found 72 percent of small businesses that used merchandise to recognize and reward their employees experienced growth in the past year. While this is correlation not causation—employers who recognize employees likely also do other things right—it's a good bet that employee appreciation and employee recognition gifts play a role.
When and how to recognize employees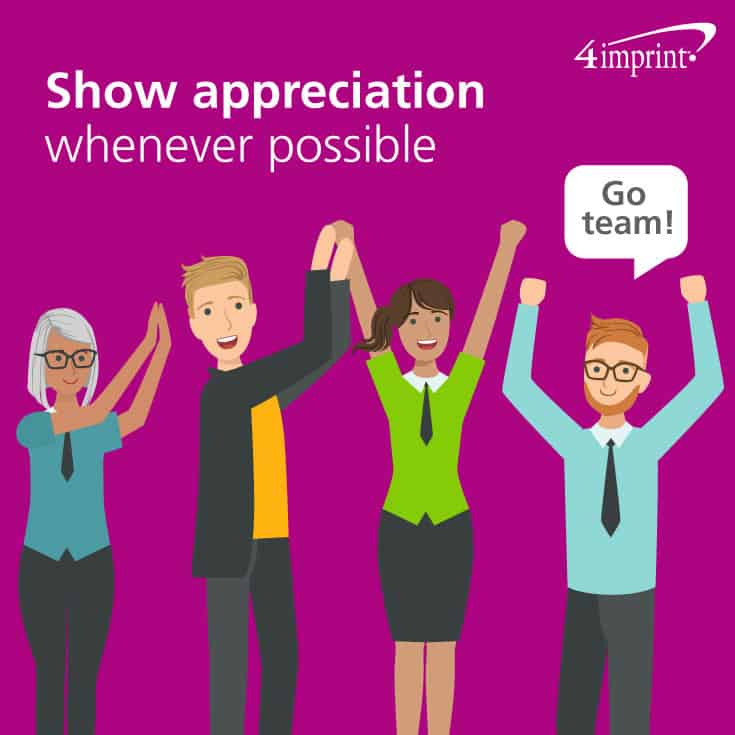 Employee recognition ideas can be simple and straightforward. In fact, a genuinely delivered face-to-face word of thanks can make team members swell with pride. Sometimes recognition can be done with a small group of people, especially for team contributions. And in our social media-driven world, a company newsletter, blog post or social media post can really show how much an employee is valued.
Here are some tips to consider when thinking about how to recognize employees:
Call out specific achievements during a long-term project instead of waiting until the end. Celebrating small successes and milestones as you go will keep employees motivated.
Choose continuous recognition over intermittent thanks. Regular displays of appreciation reinforce positive behaviors that are important to companies. Even a simple face-to-face thank you is highly valued.
Celebrate work anniversaries. Long-term employees still love to be recognized for their ongoing contributions.
Hot employee recognition gifts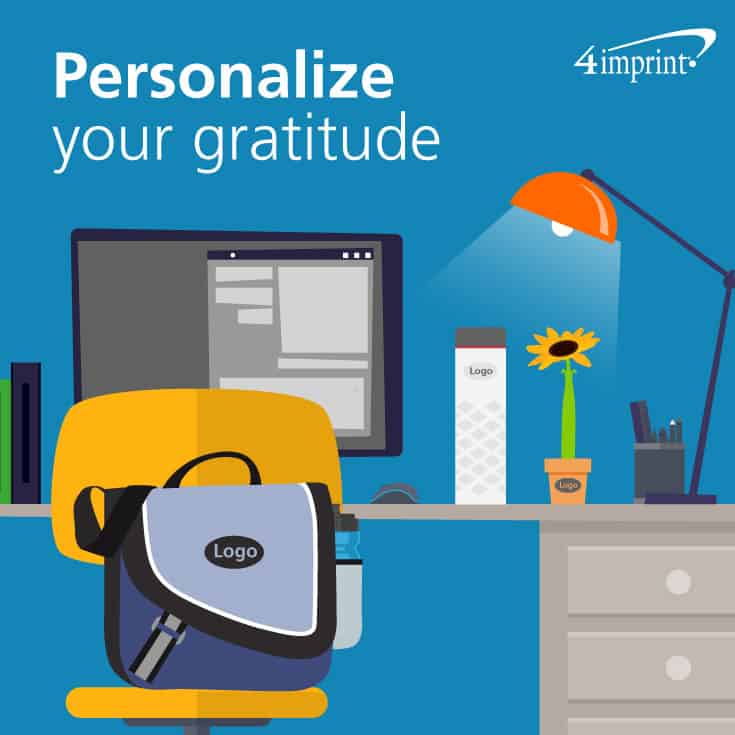 If you need inspiration for your employee recognition program, consider your employees' interests. Popular gift options include the wireless technology found in the Bluetooth® Stereo Ear Buds. The vacuum-insulated elleven Traverse Travel Tumbler keeps a beverage hot or cold for hours and sports a modern, geometric grip. You can build team spirit and promote wellness with performance apparel, such as the A4 Cooling Performance Tee, which features the latest antimicrobial and moisture-wicking technologies.
If your company values green initiatives, imprint your brand on a note-worthy Vicenza Large Bound Journal Book, or personalized A Step Ahead Messenger Bag, both made from eco-friendly recycled materials.
Keeping up with the latest employee recognition trends means you'll stay ahead of the curve, making your recognition programs and employee incentives more effective. And that's something everyone will appreciate.