Life is filled with unexpected challenges, from car trouble that leaves people stranded to power outages caused by inclement weather. Promotional flashlight giveaways can help illuminate the fact your business helps people in their time of need.
With multiple styles available, you can lead customers through challenging situations while perfectly highlighting how your brand provides the safety, security and steadfastness customers need.
Secure at home or away
People often think of flashlights as a short-term solution, but sometimes we need to light things up longer. The Britton Pop Up COB Lantern has three COB (Chip on Board) panels that are perfect for brightening up a campsite after dark.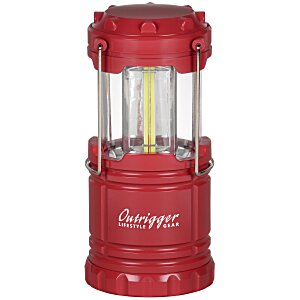 This flashlight giveaway shows customers you're in for the long haul and ready to go where they go. What a perfect way to represent a life insurance company or other long-term industry that grows and changes with customer needs.
Security on the road
The phrase "road trip" has several positive implications, like the open highway and the joy of discovering a fun getaway spot or out-of-the-way diner. But the truth is, traveling—no matter how you get there—can come with scary unknowns. You can help customers prepare for some of those potential pitfalls prior to heading out on their next big trip.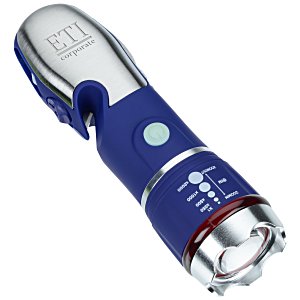 The Emergency COB Flashlight Multi-Tool contains seemingly everything a customer might need in case of emergency—from a flashlight to a seatbelt cutter to a screwdriver and more. This promotional flashlight sends your brand to the rescue. It's an especially appropriate giveaway for your towing company or other travel-focused business.
Tough, dependable giveaways shine a light on your brand
Strong. Dependable. Good under pressure. These are qualities everyone looks for, especially when it comes to the companies they do business with. The Dorcy® LED Floating Carabiner Flashlight—with its 67-meter beam distance, waterproof construction and rugged, reliable texture—can serve as a reminder of your brand promise.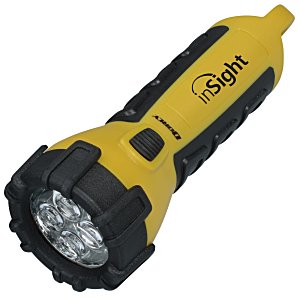 By offering this flashlight giveaway, you'll remind customers about the reliability of your construction, manufacturing or auto repair company.
Always there when you need it
A good flashlight is always there in an emergency, whether it's kept in a drawer at home for power outages, stowed in a car for roadside emergencies, or stored in a bag or purse "just in case."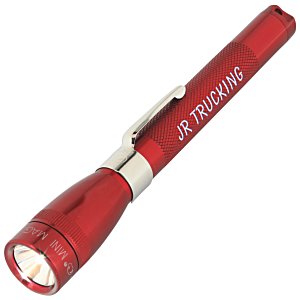 With its clip and self-contained extra bulb, the Mini MagLite® Flashlight focuses on what customers need to see—an excellent way to advertise your home inspection or insurance company. And because it's such a practical item, it makes a great thank-you gift for business referrals.
 An illuminating giveaway choice
Promotional flashlight giveaways are a universal gift everyone is sure to use and keep. And they're easy to keep on hand in a drawer, glovebox or bag. It's the giveaway that says, "We're here when you need us."