Recognizing employees for a job well done isn't just a good thing to do—it can be an effective strategy to keep employees motivated and working hard. One way to show your employees their efforts are appreciated is with custom awards.
Employee awards are a simple yet powerful way to encourage employees to do their best. Show team members their work is valued and inspire consistent high-quality work with custom employee recognition awards.
Motivate with custom awards
Are you looking to recognize employee achievements, such as the completion of a certification or training program? Present completion documents or diplomas in a logoed Padded Certificate Holder.
With its cushioned vinyl cover available in several colors, this certificate holder helps protect their achievement while nicely displaying your logo.
This Stonecast Slate Plaque is a custom plaque with timeless appeal.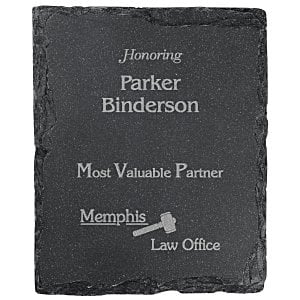 Your personalized imprint is etched in elegant stone to create a stunning recognition gift, offering resilience and class.
The Circle Lapel Pin with Gift Box is a great way to show appreciation. Made with an antique, machine-polished tone for a touch of class, the lapel pin keeps your logo front and center.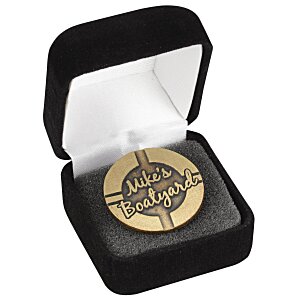 The pin comes in a velvet gift box for perfect presentation at award ceremonies.
The Rosewood and Brass Arch Clock is an elegant custom award and a functional piece of décor.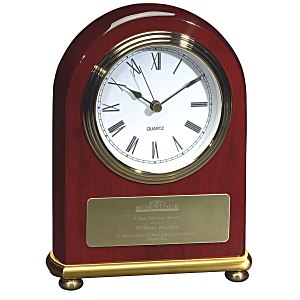 The clock face has visible gears that create a sophisticated, intriguing look. Add your imprint to the metal plate to forever memorialize accomplishments.
Shine bright with custom glass awards
The Star Achiever Acrylic Award is a creative way to recognize your shining stars.
The glass-like acrylic and shooting star design make this an excellent desktop display to highlight sales achievements, safety records or other top accomplishments.
The Aquilon Art Glass Award is a beautiful piece crafted to be as distinctive as each employee.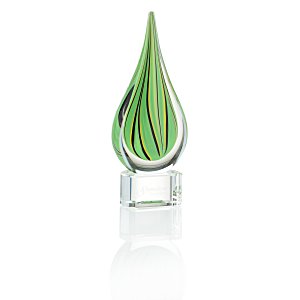 This exquisite custom glass award looks like it belongs in a fine gallery but can easily fit into any home or office décor.
The custom Trophy Cup Glass Award is a fantastic way to acknowledge top team members.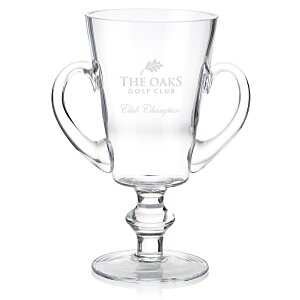 The silver trophy cup, with double handles and an elegant design, will make them feel like winners.
Stand out with custom crystal awards
This Saratoga Lead Crystal Bowl will be the talk of the office.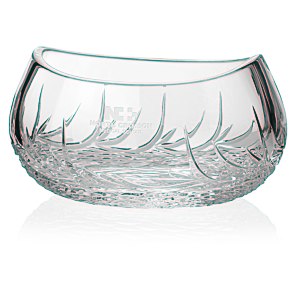 The etched, 24 percent lead-crystal bowl is a luxurious award suited for your very best.
Recognize employees with custom awards
No matter what type of custom award you are looking for, 4imprint has a variety of options to fit your needs. The perfect employee recognition award for your team members is just a click away. Get more ideas to recognize employees.