We've had lots to say about promotional sunglasses on the 4imprint blog lately, and as summer kicks off, the timing couldn't be better to tell you about a different kind of shades!
Turn any vehicle's front window into an extra-large space to promote with fun, customized Car Shades! This 4imprint-Exclusive sunglasses design shows your logo smack-dab in the middle of both lenses. Summer-friendly promos or events get plenty of exposure everywhere from the beach to the parking lot while helping keep car interiors from overheating in the hot sun. The shade folds up accordion-style for easy storage, too!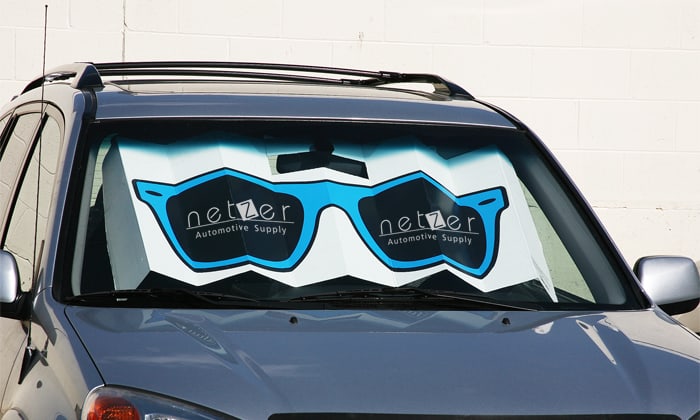 Plain sunshades are also available, but I just love how the sunglasses design gives any car a friendly face! Sunglasses art comes in 8 bright and exciting colors to frame your message. For an even more in-your-face message, tie in this promo with a pair of matching Risky Business sunglasses!