Every time your customers and employees head out for a day at the beach, your brand can go with them. Just pick the best beach promotional items and watch your swag adorn the shoreline.
The mix of sun, surf and sand is so popular that people in the United States rate going to the beach as one of their top three summer activities.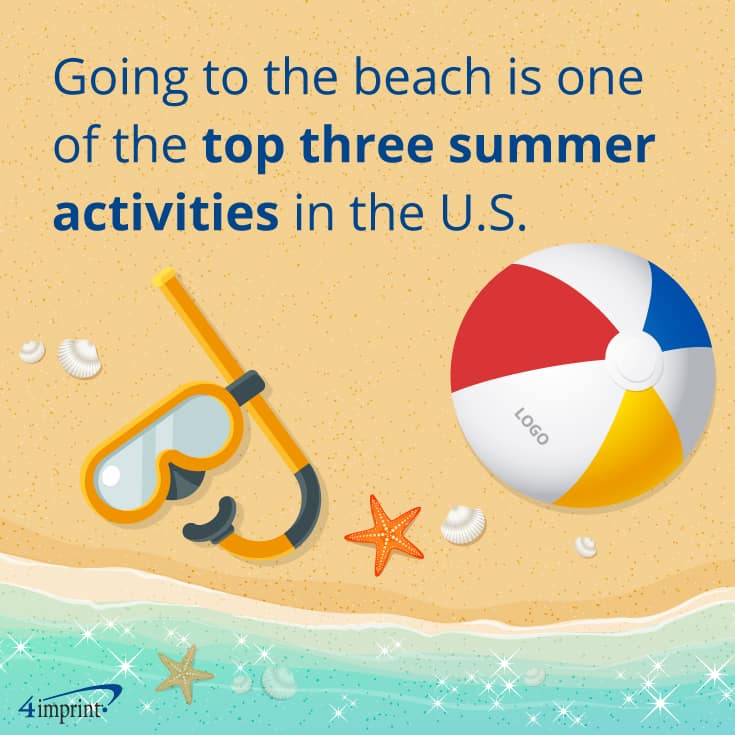 Help them take in the scenery
According to one study, the primary reason people head to the beach is to take in the scenery and relax (PDF). It turns out staring at the water puts people in a mild meditative state.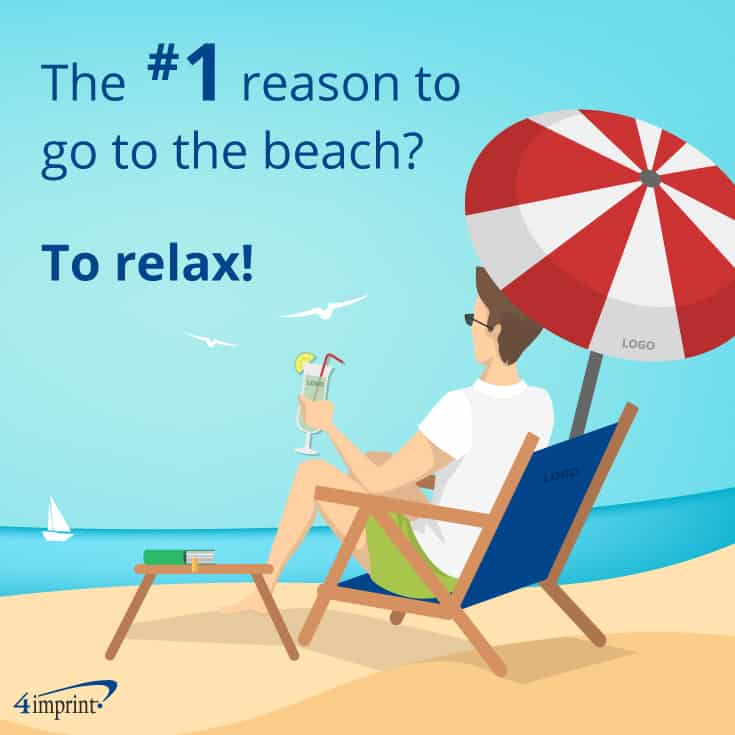 A Beach Towel – Beach Balls can help customers and employees stretch out and get comfortable. Want to offer a unique lounging option? The Roll-Up Beach Blanket with Pillow rolls up for easy carrying and storage—and it even includes a removable pillow.
When you want to take their comfort to the next level, try the Premium Mesh Beach Chair. This quality gift will have them sitting back and relaxing with their toes in the sand while feeling the cool breeze through the chair's mesh back. It makes a great employee picnic giveaway or customer thank-you gift.
Pair one of these lounging options with Folding Binoculars, and they'll be able to check out all the scenery.
Give kids a way to play
Over 30% of beachgoers are with their kids (PDF).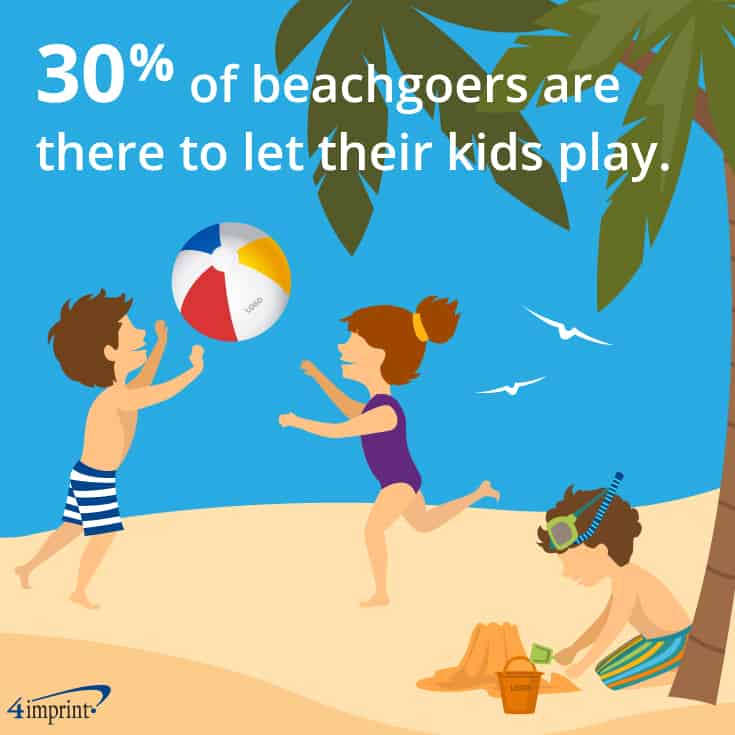 With a few beach promotional items, you can turn your brand into family fun.
If you're holding an event on the beach, Beach Balls, Confetti Flyers and Bungee Rockets are ideal family-friendly beach swag that will be sure to catch attention.
You can also set up a few fun games, like a Wooden Ring Toss Game or Beach Pong Paddle Set, to encourage people to have a little fun while learning about your organization and its offerings.
Keep them safe
The beach is a lot of fun, but too much sun can damper spirits. Taking a few extra precautions can help maximize everyone's good time. If your company is hosting an event, put together a beach swag safety kit for every participant so catching some rays brings joy—not sun damage.
An Aruba Tote filled with a Sunscreen Squeeze Tube, Fresh Light Sunglasses and a Bucket Hat will help keep them from feeling the burn. You can also include a bottle of Aloe Gel, just in case.
Give them comfort in the sand
Help their feet stay cool while walking on the hot sand with a pair of Flip Flops or Slide Flip Flop Sandals. As guests head closer to the shoreline to wade, help keep their keys and phones safe with a Floating Keychain and a Color Pop Waterproof Phone Pouch.
Surf, sand and sun
When your employees or customers head out for a day on the water, send beach promotional items along to add extra fun and sunshine to their day.