Editor's Note: This blog post was originally published in February 2018 and has since been updated to incorporate the latest research on staff engagement and employee reward ideas.
Happy, engaged employees make for successful, profitable businesses. That's a statement that can be backed up statistically. Companies with highly engaged employees show 21% more profitability. To increase staff engagement (and in turn revenue for your business), try any of these five employee reward ideas.
Thank-you card with pen
Office masseuse and compact massager
Friday afternoon off with shades
Company picnic and lunch set
Sports event and team T-shirt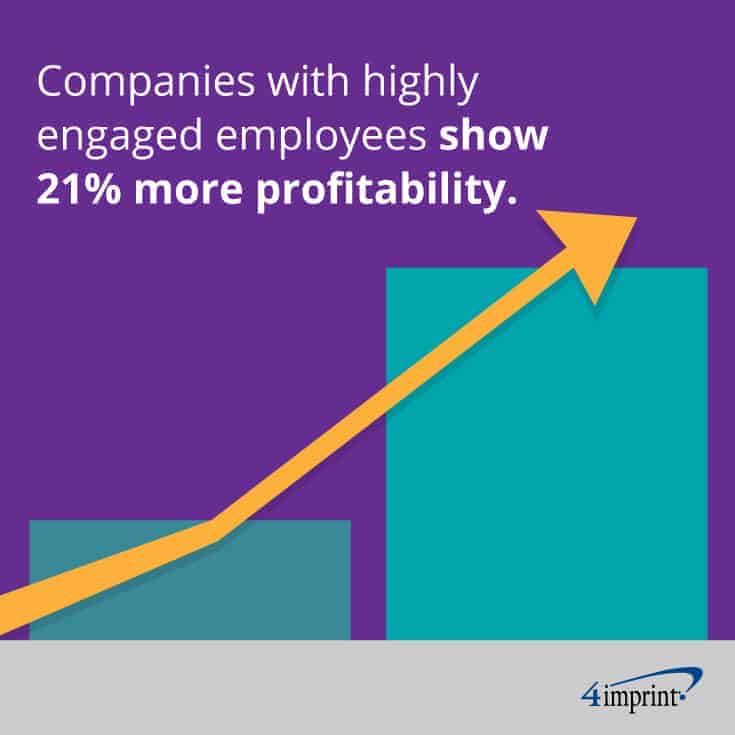 Around 83% of Canadian employees are content with their jobs, 90% feel engaged and 81% are motivated at work. Perhaps most importantly, 90% of employees say recognition motivates them to work harder. You can easily keep employee engagement and satisfaction high with employee reward ideas and staff recognition gifts.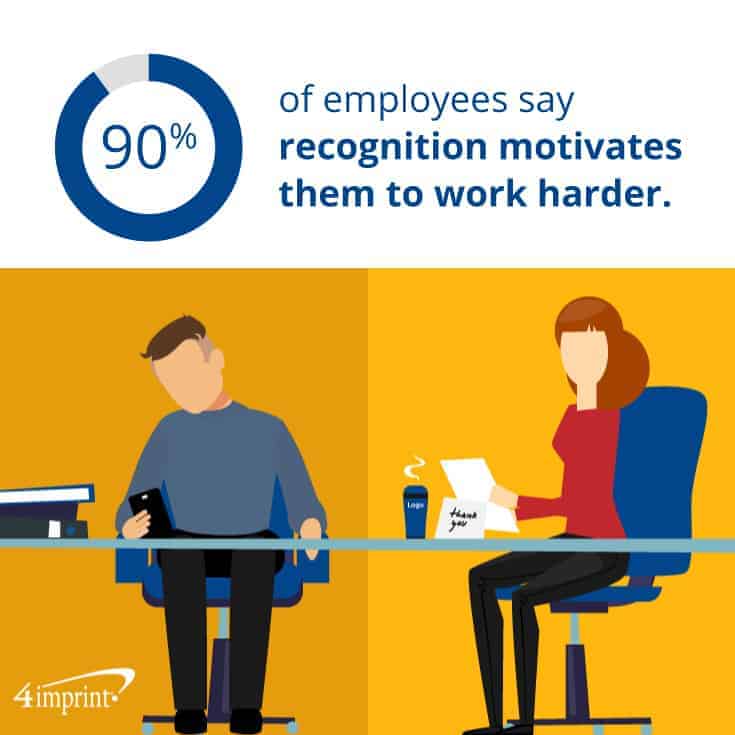 When it comes down to it, people like to be recognized for a job well done. There are many ways to show your employees just how important they are to the company. Appreciation can take many forms: a company picnic, a simple thank-you note or even a formal employee recognition program.
We've put together a list of five fun ways to reward employees, from small (a thank-you note) to big (a company sporting event). Bonus: Each idea is accompanied by a staff recognition gift designed to tie into the reward and remind employees of their value to the company.
1. Thank-you card with pen
Often the most impactful employee reward ideas are those given immediately after a job well done. This can take many forms, including verbal recognition or a timely email.
Going the extra mile and giving your employees a handwritten thank-you note can be especially meaningful. Better yet, pair it with a Mardi Gras Pen imprinted with the words "Thank You" to remind employees of your appreciation every time they pick it up.
2. Office masseuse and compact massager
A 15- to 20-minute chair massage can reduce stress by 85% and increase immune function as well as focus, energy and mental clarity.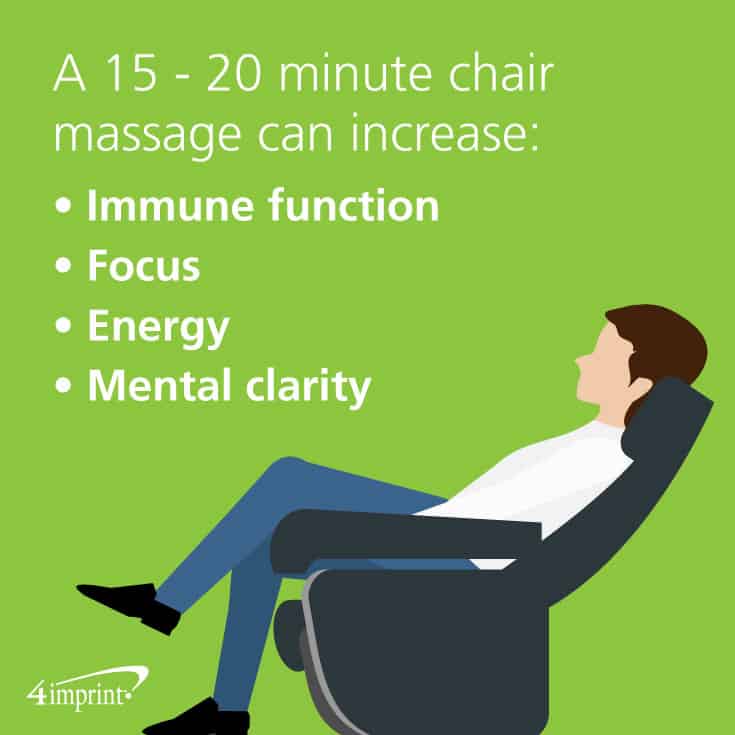 Bring in an office masseuse for a day or two and let your employees treat themselves to fifteen minutes of rest and relaxation.
To help employees remember to take time for themselves, offer them a Telescopic Massage Roller or a Massage Ball.
3. Friday afternoon off with shades
Sometimes the best reward for a job well done is an afternoon off that they can spend outdoors. You could make this offer available to one employee as a personal reward or to the entire office: The choice is up to you.
Whether they hit the trails, have lunch in the park or enjoy a day at the beach, employees will appreciate being sent on their way with a pair of company logoed shades. These Risky Business Sunglasses are a stylish staff recognition gift to help your team enjoy their fun in the sun.
4. Company picnic and lunch set
Nothing brings a team together like a couple of hours off midday to rest, relax, destress, eat a good meal and chat up their coworkers.
Depending on your budget, you can pair this with one of many employee rewards to remind them of a fun afternoon, food and fellowship. For something simple and inexpensive, choose a branded Folding Foam Can Cooler to help keep their drink cold. Encourage staff to pack a healthy lunch with the Cutlery Lunch Box Set. This reusable lunch box comes complete with a knife, fork and spoon, plus a divided tray to help keep their food separated.
Want to help your employees put together a picnic of their own? Give a staff recognition gift like an All-in-One Beach Cooler Backpack. This pack allows them to store their perishables in a large insulated compartment. Plus, there's space in the bag to hold hiking, park or beach gear.
5. Sports event and team T-shirt
If you're looking for the ultimate way to reward employees, whether for a great year or an uptick in monthly sales, consider picking up tickets for a local sporting event. Then outfit your crew with Pro Team Home and Away Wicking Tees, available in men's or ladies', to remind them that they are part of a team.
Make staff recognition gifts a daily event
Staff recognition gifts can be anything from a kind word to a handwritten note to a company picnic. (Get more ideas on staff recognition on this blog). With so many ways to give thanks, you're sure to find the employee reward ideas that work best for your company.