Branded promotional items score local sport teams major points
Steve Brandes, president of the Wisconsin Herd professional basketball team (an NBA G-League affiliate of the Milwaukee Bucks), has learned the value of promotional products and how cost-effective they can be. That is why the Herd used more than 30,000 branded giveaway products in its inaugural 2017-18 season—right here in Oshkosh, Wisc.!
The Herd, playing in the brand new Menominee Nation Arena, hosted 12 sold-out games (third-highest in the league) and had season attendance of 69,240 fans—also among the league's best.
It's clear that promotional products helped bring success to the Herd, and some of these marketing strategies can be effectively implemented by your team or organization, too. Listen to Brandes discuss a few ways he successfully got out the word about the Herd: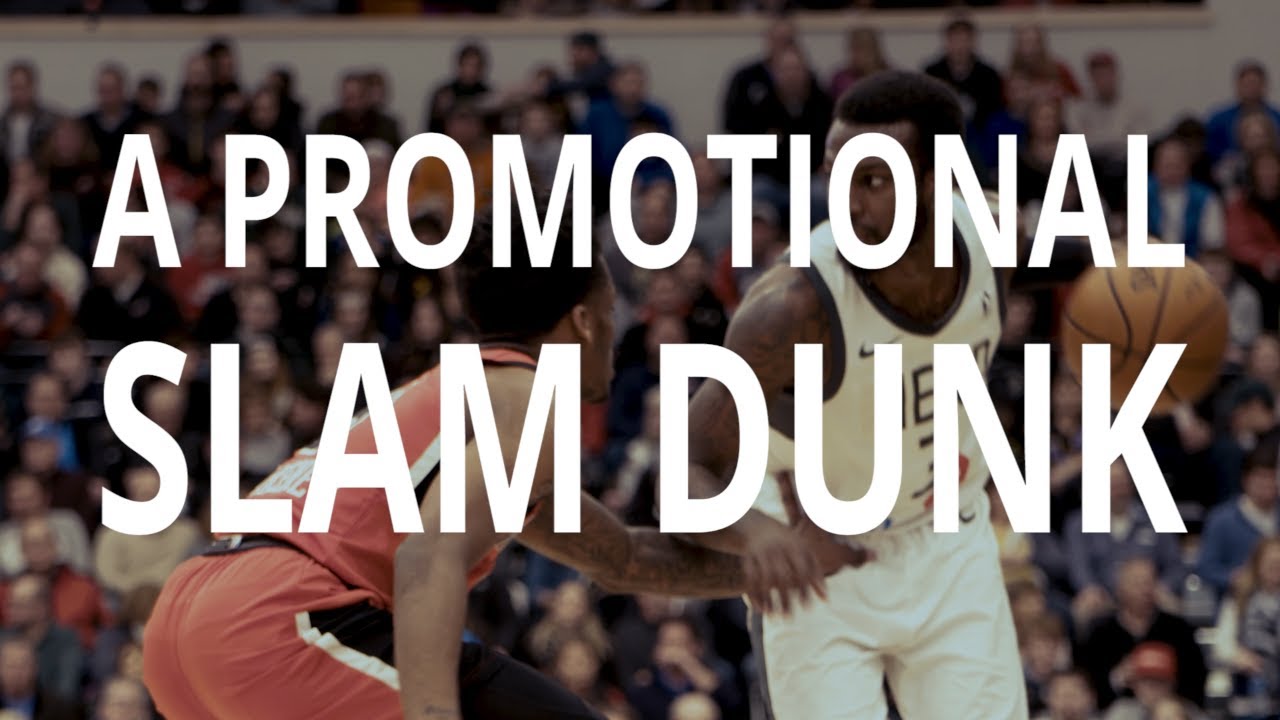 >
For a feature story on the Herd's use of promotional items, check out our amplify story. Here are a few of the Herd's successful uses for promotional swag:
Game-day fans enjoy noisemakers and paper antlers for extra fun
Imprinted FAN-ta-STICKS Stadium Bangers and other noisemakers make great fan giveaways for special promotional days or at every home game. They rally attendees, cheer on the team and build a strong fan base that will bring back happy families again and again, as the Herd's great attendance numbers show. Because the Herd is an affiliate of the Bucks, it's a natural to play off that theme with cute paper deer-antler headbands for the kids. Fans are more than happy to receive "fun, cool promotional products," Brandes explained. The team and the fun those games generate remain top-of-mind for fans who get some branded goodies.
Lasting mementos let supporters take home memories of the game
In addition to the logo noisemakers, antler headbands and souvenir cups, there are plenty more Herd goodies in the arena's Pro Shop. "Grab your gear to cheer the deer!" advises the Herd Pro Shop's website page. Team loyalty is building fast in Oshkosh, and team jerseys, embroidered caps and other lasting mementos help area fans show their team pride throughout the community. Other durable promotional items that end up "on their mantels and on their desks" help game attendees "remember the bonds and memories created" at those games, according to Brandes. These branded items also help recruit new fans who see their friends or family members wearing or displaying the team's gear and want to join in the fun.
Branded magnetic schedules make it easy to plan a game
Low-cost giveaways like magnetic season schedules serve several purposes. First, they help the fans plan out their arena visits (the schedule shows home and away games). Second, they make it convenient to order tickets or find out more information, thanks to the website and phone number printed at the bottom. Third, they serve as another reminder—whether stuck to an office shelf or the home fridge—to go watch a game.
Branded apparel and banners thank and advertise community supporters
Smaller teams like the Herd depend on community support to help them cover costs. In turn, the team shows support for advertisers by sharing those business names with fans on banners, game programs, jerseys and elsewhere. This helps fans know which community-minded businesses are rallying behind their team. That also reminds fans to patronize those businesses as a way to thank them. Media coverage of the games further spreads the good name of these businesses when their brands are seen on TV, in newspapers and online.