If a picture is worth 1,000 words, it can be argued that a video is worth about 1.8 million words per minute. With thousands of promotional products available, choosing the perfect product for your brand can seem overwhelming. That's where product videos come in. Seeing someone interact with the product and point out its special features can make it easier to choose. And we're all about making things easy.
Take a look at these videos, featuring fun promotional products that range from fidget spinners to promotional drinkware, and you'll be sure to find the perfect item for your next event.
Make your promotion music to their ears
Whether your customers are listening to podcasts, watching videos or jamming to music on their MP3 player, these fun promotional products are certain to get a lot of use. The Sound Off Ear Buds with Phone Stand Keychain is ideal for people on the go. The small keychain carrying case opens into a phone stand, giving users a place to set their phone while they listen to music or watch a video. For those who like the freedom of Bluetooth®, check out the Bluetooth Ear Buds with Dual Battery. With eight hours of listening time per charge plus a range of 33 feet, it's a great choice for anyone who wants to listen to their favorite music or podcast without being tethered to their device. And for those who want to crank their tunes in style, the Twilight LED Bluetooth Speaker is sure to deliver. With color-changing LEDs, a built-in microphone and a 3.5mm auxiliary cord, this speaker will make your customers happy.
Practical promotional gear for everyday use
One of the best ways to draw eyes to your brand is to offer a surprising and practical giveaway. The portable Mini USB Shaver Set connects to any USB power source to trim their stubble. The COB Emergency 3-in-1 Tool is designed to handle multiple vehicle-based emergencies. It includes a glass breaker, seat-belt cutter and 60-lumen flashlight. The Pre-Programmed Message Fan helps keep your customers cool while displaying up to ten 18-character messages. And the Rubberized COB Flashlight fits nicely in a pocket, bag or purse. With a carrying strap, a rubberized body and oval-shaped grooves to ensure a comfortable grip, it's the perfect "just-in-case" flashlight to keep on hand.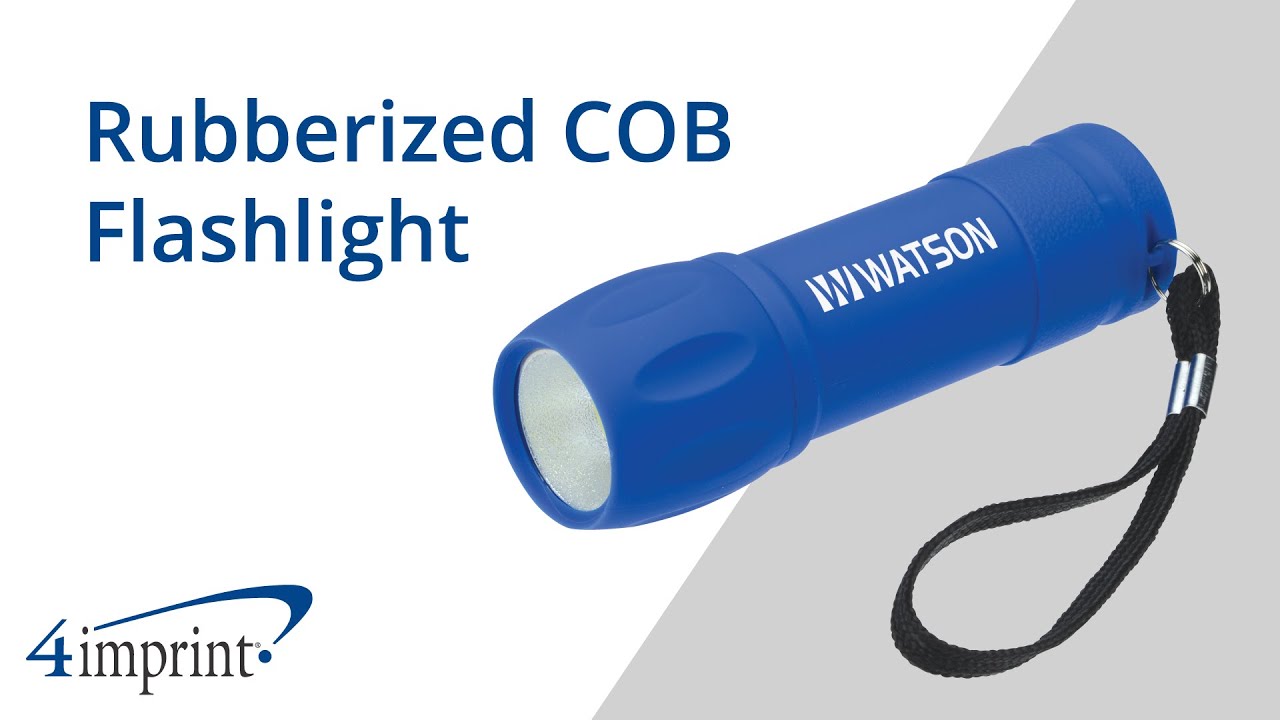 Spark some excitement with promotional fidget spinners
When it comes to fun giveaways, promotional fidget spinners fit the bill. Put a practical 'spin' on the traditional fidget toy with the Duo Charging Cable Spinner. Not only is it fun to twirl, it can charge their iPhone®, micro-USB or USB Type-C device. The Glow in the Dark Fidget Spinner shows off your brand even when the lights go down. Speaking of the dark, the Light-Up Fidget Spinner Pen features three small lights that add a trendy twist to this multifunctional promo.
Promotional drinkware for coffee, tea and other favorite beverages
Everyone has a favorite beverage. That makes promotional drinkware a slam-dunk promoter. With triple-wall insulation and a stainless steel mesh filter, the Presto Coffee Press Tumbler – 14 oz. allows recipients to brew fresh coffee wherever they go. For the tea lover, there's the Oslo Tea Infuser Mug – 12 oz., complete with a mesh filter for loose tea leaves and a lid that doubles as a saucer. The Patrick Tumbler with Straw – 18 oz. features a stainless steel exterior and a screw-on lid that helps prevent spills. And for a bottle that's a "clear" winner, there's the Spirit Tritan Bottle with Glass Inner – 17 oz. It features an impact-resistant, BPA-free Tritan plastic outer wall and a glass inner wall, which is available in four translucent colors.

Fun promotional products get seen … and remembered
Whether you want to help your customers stay well-groomed, give them a fidget spinner/phone charger combo, or simply provide a vessel for their favorite beverage, these videos will help you find the perfect fun promotional product for anyone on your list.