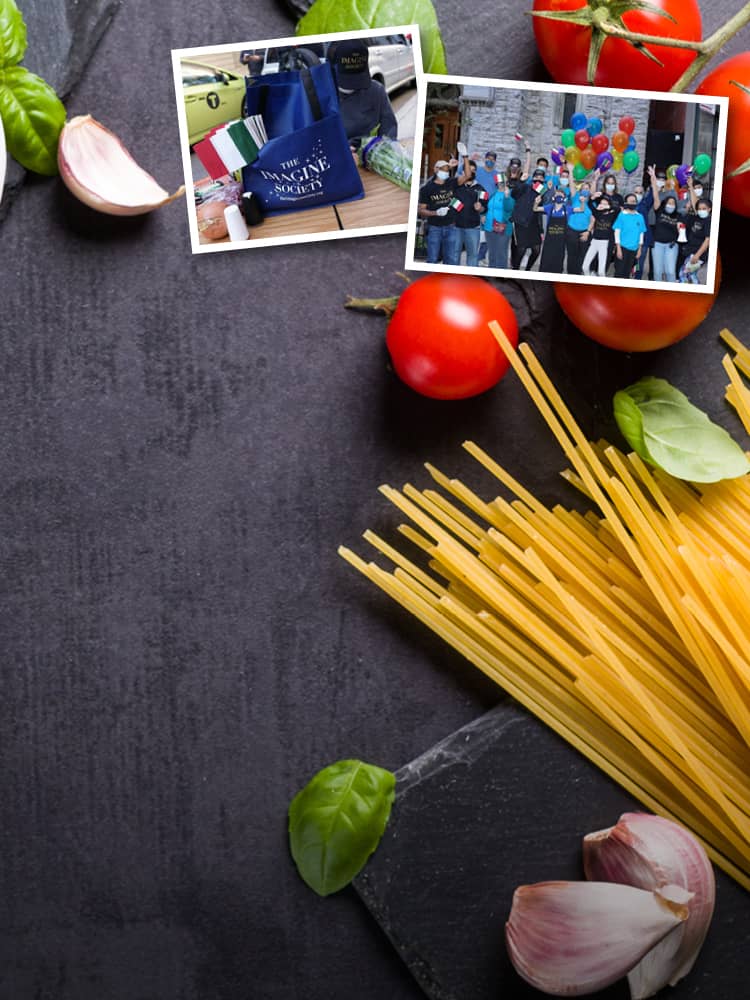 Swag Master
The Imagine Society's goal is to develop leaders, break down barriers and help its community. The organization does it one event at a time. It was the way the team used an event nonprofit giveaway that caught our attention and earned them the title of Swag Master! 
A branded apron for compassionate volunteers
The Imagine Society's diverse group of young volunteers work together on a shared mission of creating a better society. Wearing branded aprons and apparel for its #FoodForFamilies event, the youth united to show compassion to those in need—while learning skills to be future leaders. 
A quality bag for premium food
People who benefited from the #FoodForFamilies event did not get a standard food pantry grab bag. The side pocket of the durable branded tote—not a cardboard box or plastic bag—held an Italian flag and recipe card translated into multiple languages, indications of the feast that awaited in the nonprofit giveaway. The logo bag was filled with the ingredients needed to make restaurant-quality Pasta a la Bolognese. 
A multi-faceted mission for a single event
The Imagine Society says its events are a way to open the minds of those involved. This event not only provided food for NYC food pantry recipients, it fostered an appreciation for cultural cuisine. The event also allowed volunteers to work side-by-side with others from diverse backgrounds. With the organization's branding on colorful balloons, volunteer apparel and nonprofit giveaways, events like #FoodForFamilies also generate buzz and educate the community about the organization's mission.