Give customers a premium experience. Boost sales. Leave a great first impression. These are all benefits of branded packaging. And when your product is presented just right, it can be the difference between customers choosing your brand over the competition's.
In fact, 72% of people say the design of a product's packaging often influences their decision to buy.

If you're wondering how to brand packaging to best promote your business, try these memorable brand and packaging ideas and tips.
Give a premium experience
Showcasing your product with quality packaging can make it stand out. 63% of consumers say paper and cardboard packaging make a product seem premium or high-quality. Let them know your product is well-worth buying by perfectly presenting it: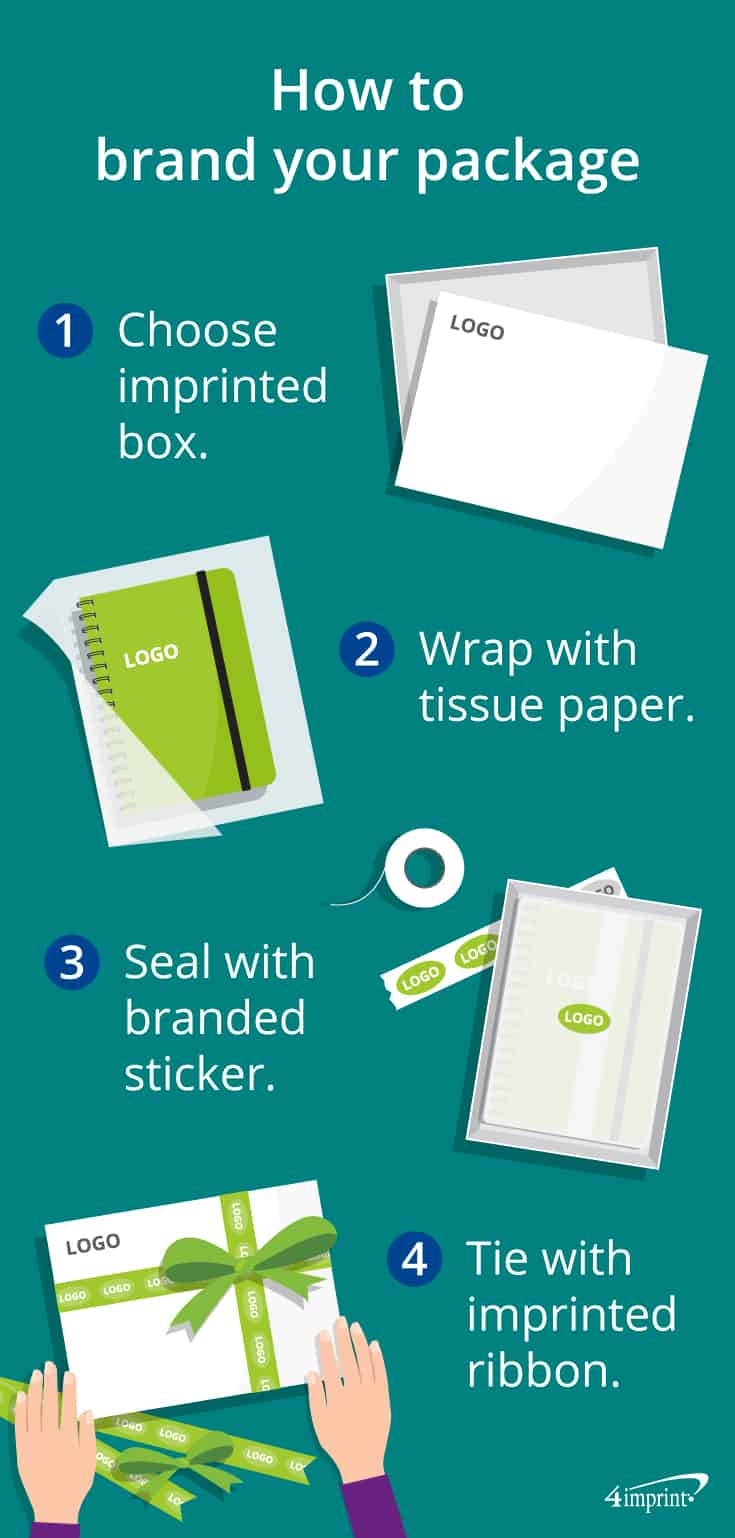 Get creative and colorful
Unique packaging that stands out from the crowd can help boost sales. Take a look at your competitors and brainstorm ways to make your packaging different. Consider making some changes:
Choose an unusual material like shimmering tissue paper or brightly colored packaging.
Change the shape of your package. If the competition uses a square box, choose something like this house-shaped box or a dome. If you're running a holiday promotion, get into the theme with a gingerbread house.
Go for functionality
Brand packaging can bring in new customers and keep you top-of-mind. In fact, 52% of people try out a brand because of new packaging. And 76% say they want packaging that's easy to open. This modern-looking cling display box not only beautifully displays your product, it is easy to open and close. It's the perfect choice for displaying small items like a money clip, necklace, pen or trinket.
Create a solid first impression
Your messaging has seven seconds to make an impression. Dynamic packaging will help stamp your brand in their minds both now and later. Instead of a box, use an unconventional container, like a reusable tote bag or sportpack. This exponentially increases the lifecycle of your packaging as branded totes generate an estimated 3,300 impressions in their lifetime and are kept an average of 11 months.
Promote your business with unique branded packaging
These tips on how to brand packaging will help you actively promote your business—both now and in the future. Try one or all of these ideas to leave a lasting impression.
Top Takeaways:
Use paper or cardboard packaging to give customers a premium experience
Try a unique-looking package to help you stand out
Ensure your packaging is easy to open
Use unconventional ways to make a positive first impression within the first seven seconds