While virtual reality (VR) can seem like it's the wave of the future, it's actually the wave of right now. In 2018, the number of active virtual reality users is expected to reach 171 million.
VR has both practical and entertaining uses in multiple industries. Real estate companies are now providing virtual tours of houses. Not only can they show off houses that are on the market, they can use special software to allow customers to virtually redecorate their potential new home. Or go on a walkthrough of a house that hasn't even been built.
Schools are providing virtual field trips to places that are too far away to visit. Vacationers are looking at worldwide travel spots. Even the military is using VR to improve their combat training and to provide more realistic flight-simulation experiences.
Whether you're letting people at a conference take a virtual tour of your factory or providing a virtual shopping experience to consumers at home, consider giving your customers a set of promotional VR glasses and taking them on a (virtual) journey to help them remember you for a long time to come.
The budget VR headset
When you want to present VR to a large crowd at a conference, class or seminar, choose branded VR glasses like the Veracity Virtual Reality Headset.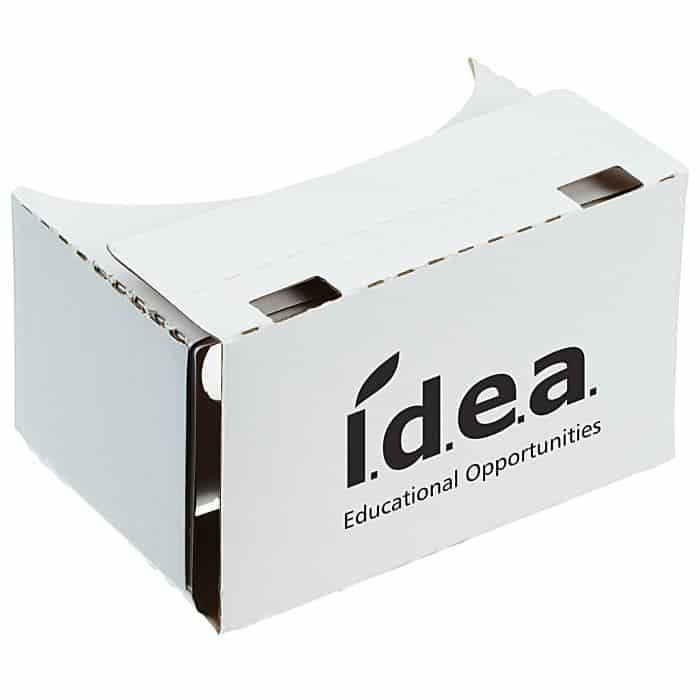 The budget-conscious, easy-to-assemble cardboard design is compatible with most mobile devices that have a 4- to 5-inch screen. And the device entry flap has hook-and-loop closure, which keeps the interior of the glasses dark while making sure the device is securely held inside.
Foldable on-the-go glasses
The Virtual Reality Glasses with Suction Phone Holder are the ideal promotional VR glasses for customers who want to take their virtual reality to go.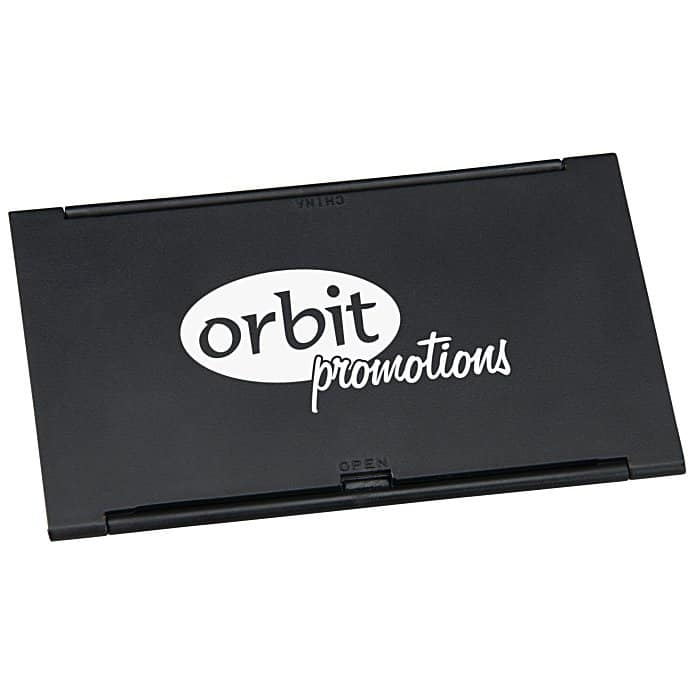 The glasses use suction cups to firmly grip the back of most smartphones, making entry to the virtual world quick and easy. When not in use, fold up these glasses and tuck them away in a bag or purse.
VR glasses for home use
Collapsible Virtual Reality Glasses are a great choice for one-on-one presentations or for in-home use.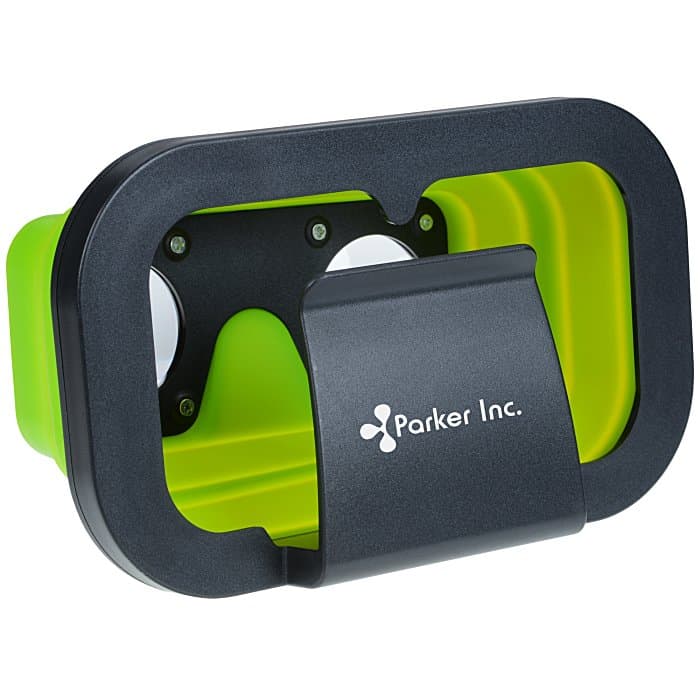 Simply expand the promotional VR glasses and slide a smartphone with a VR app into the clip in the back, and your customer is ready to go.
The high-end VR experience
When you want to provide the best possible VR experience or offer a VR headset as a gift to a great customer, the Virtual Reality Headset with Headphones is the perfect choice.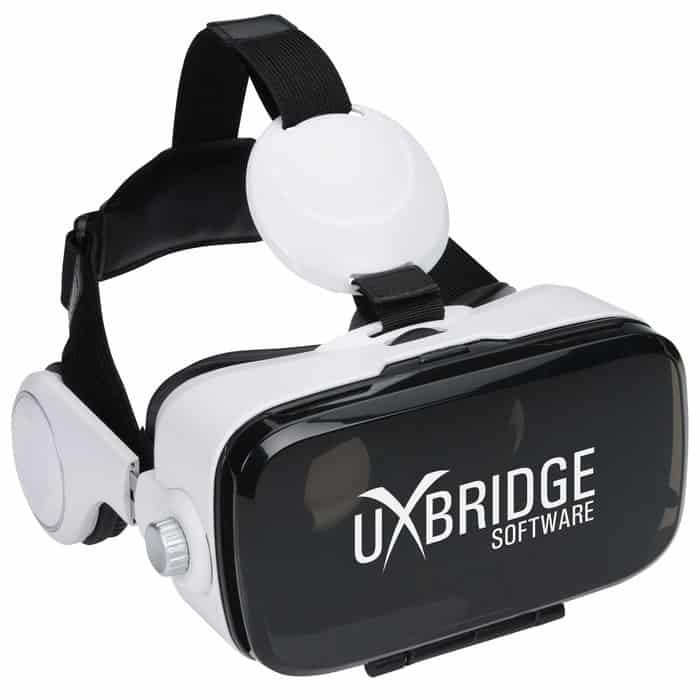 Both the headset and earphones are padded and feature an adjustable strap for maximum comfort. The headset allows the wearer to control the volume and lenses for the best possible VR experience.
Branded VR glasses immerse customers in your brand
The future is here! Use promotional VR glasses to take customers on an exciting journey with your brand.