Swoon-worthy Tech Swag to Get You Noticed
Technology changes in the blink of an eye. When you need to grab the attention of tech and trend-lovers, the latest tech giveaways can help. Turn some of the most sought after technology for 2017 into an opportunity to stand out and be remembered with trendy promotional products. Whether your audience trends toward virtual reality, loves being a gadget guru or is simply smitten with drones, we have tech promotional products to match. Here are a few of our faves:
Tech Giveaways Trend 1: Virtual Reality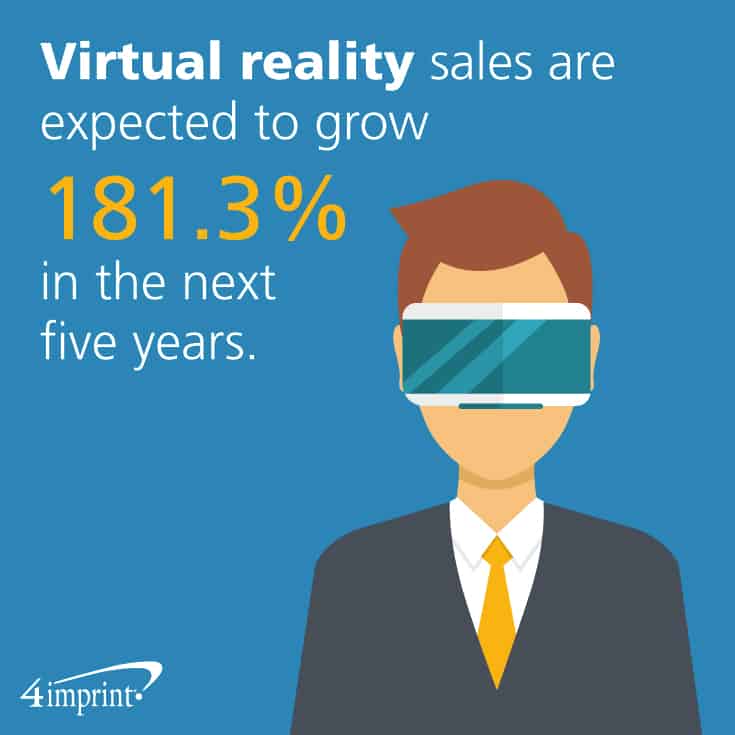 Within the next five years, virtual reality sales are expected to grow 181.3%. This billion dollar industry has caught onto mainstream markets, turning a once futuristic fantasy into into—ahem, a reality! Even social media giant Facebook®, has latched onto virtual reality, promising more of its media to be VR capable in the upcoming year.
Now that virtual reality software has become mainstream even the most basic virtual reality headsets will connect users to a reality never seen before. This Cardboard Virtual Reality Viewer pairs with your smartphone and a VR app to launch you into another world within seconds! Or, these standout Collapsible Virtual Reality Glasses will impress even the most tech-savvy with their colorful and collapsible design. Try these products at your next trade show or consider them for a special gift-giving list. With your custom branding, they are sure to showcase your trend-loving side.
Tech Giveaways Trend 2: Wireless Audio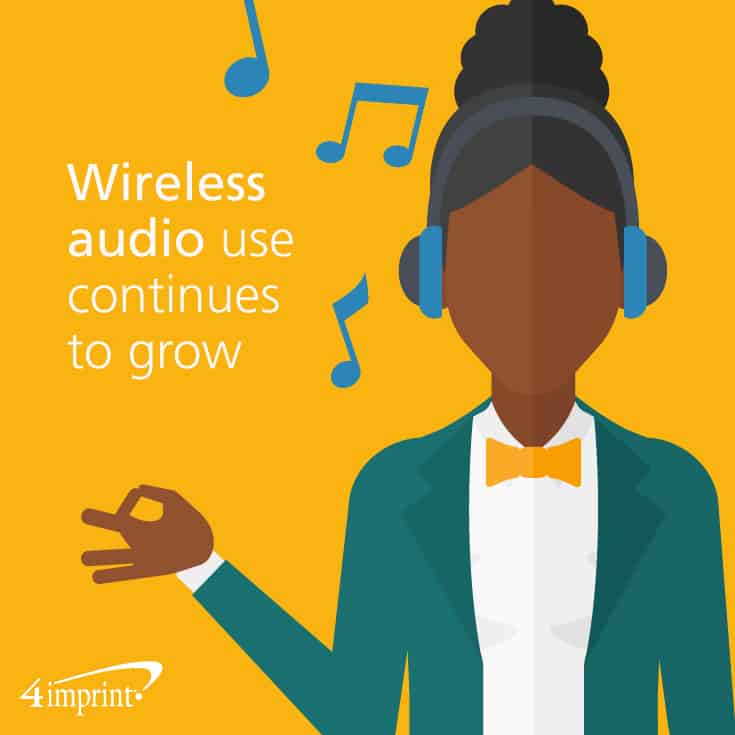 Wireless audio has been around for several years, consistently gaining appreciation from those who want to cut the cord. In 2016 wireless audio took a leap forward when Apple® announced it would eliminate the iPhone® 7's headphone jack. The white cords that were once seen as a basic fashion accessory for any music lover are now a thing of the past. This cordless transition in the iPhone has also pushed sales of Bluetooth® speakers, resulting in a 42% sales increase this year.
There's no doubt Bluetooth speakers are becoming an essential accessory in every home. Take the opportunity to promote your brand with a quality Bluetooth speaker like this Turbo Speaker, which lights up your logo to keep your brand top of mind. Ideal for gifts or high-end promotional prizes, this customizable product associates your brand with the hottest music accessory available today.
Tech Giveaways Trend 3: Fitness Trackers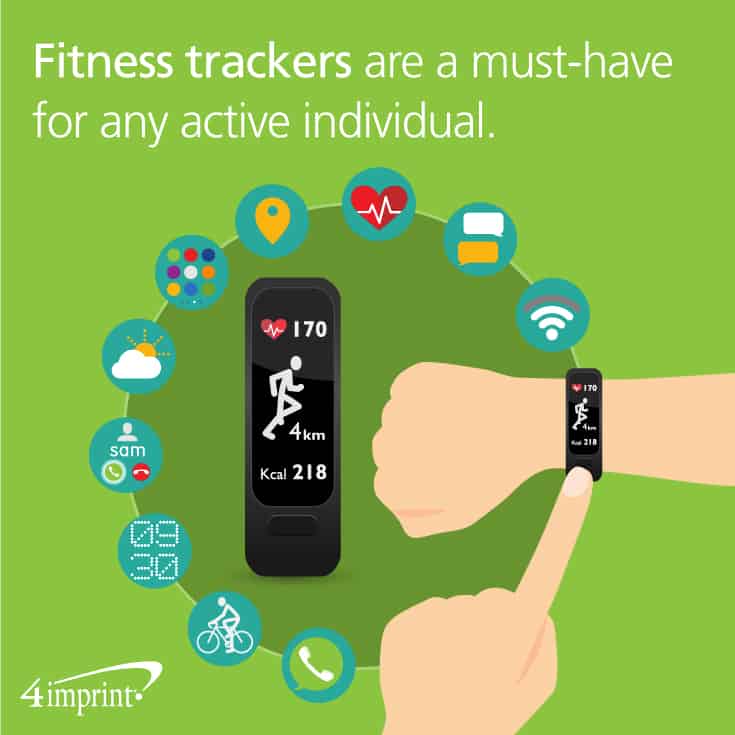 Fitness trackers have proven themselves an essential in 2016. And, that trend shows no signs of stopping. In fact, sales of these handy health products are projected to grow even more in 2017. In fact, the entire running gear market is expecting sales growth of 7.35% by 2020. Now surpassing sales of basic fitness gear like shoes and clothing, fitness trackers are no longer a wellness accessory but a go-to device for any active individual.
In the upcoming year, fitness trackers will be expected to keep track of much more than basic step counts. Check out this Smart Wear Bluetooth Tracker Pedometer fitness tracker that measures steps, calories burned, quality of sleep and so much more while promoting your brand. This Wristband 3D Bluetooth Pedometer stores loads of data and can be deconstructed to the bare bones of the tracker that is perfect size to slip into a shoe or a pocket. These promotional products are not only on the top of everyone's wish lists, but promote your brand as a caring and health-conscious partner.
Choosing Tech Promotional Products
When you choose tech promotional products that match 2017 technology, you help ensure your giveaways stand out from the crowd. Take this tech- savvy approach to impress prospects, customers or members of your team. Or, use tech giveaways as prizes or special giveaways at a trade show or other event. However you use them, your brand will be noticed for its tech smarts.