When people want to add a touch of class, they often use a touch of glass. There's just something about glassware that makes the water at a dinner party or an upscale eatery taste just a little bit better. Perhaps that's why glass water bottles are growing in popularity—and so is other promotional glassware.
It's not just glasses and bottles that are getting attention. Many glass aficionados are taking the time to learn about glass types and styles and even what beverages belong in them. For example, did you know that iced tea and coffee are associated with different styles of glassware?
Read on to discover perfect glassware to help you share your brand with customers and staff.
Show appreciation with high-end drinkware
The Ello Devon Glass Tumbler with Straw is an ideal high-end glassware gift for a holiday or anniversary.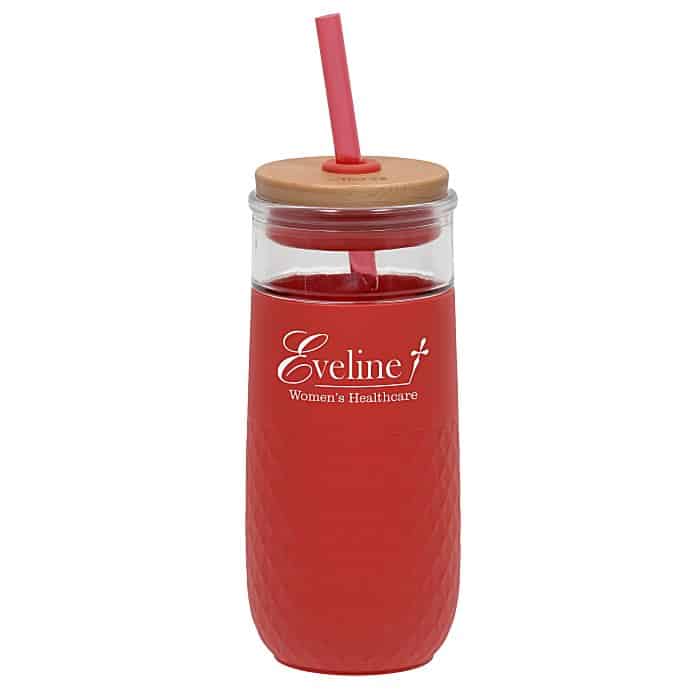 Imprint the extra-thick glass with your logo and a celebratory message. This glass has a silicone cover for improved grip and features a wood lid and a straw. It is sure to become everyone's go-to tumbler.
Tumbler sets for gift giving
The Bodum Pavina Tumbler Set – 15 oz., also available in 12 oz., is made from double-wall borosilicate glass and is designed for hot and cold beverages.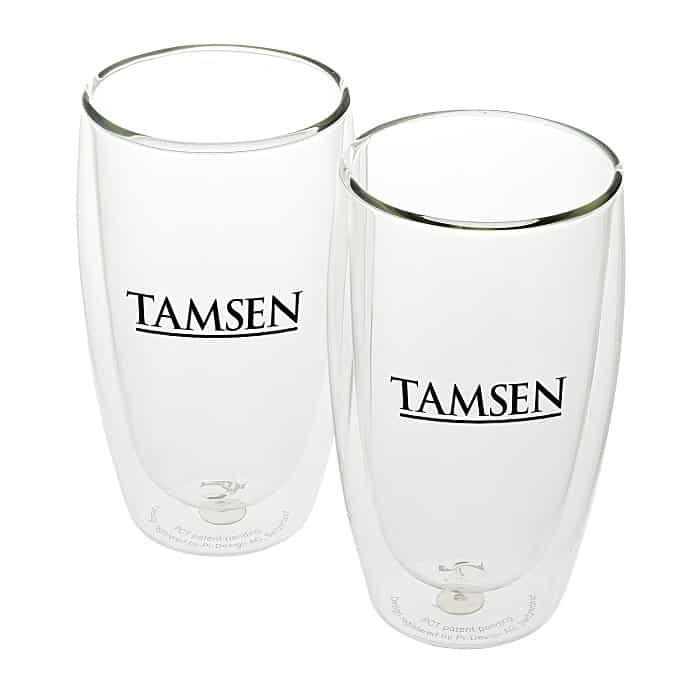 These glasses never sweat and are always cool to the touch. They make a perfect glassware gift to thank customers and employees or a beautiful party favor that can be handed out at an event or expo. For an extra splash of fun, fill with a hot cup of coffee or a cold drink.
Bottles for every beverage
With a straw, flip-top lid spout and easy-carry handle, the Yoli Glass Yoga Bottle is built for those on the go.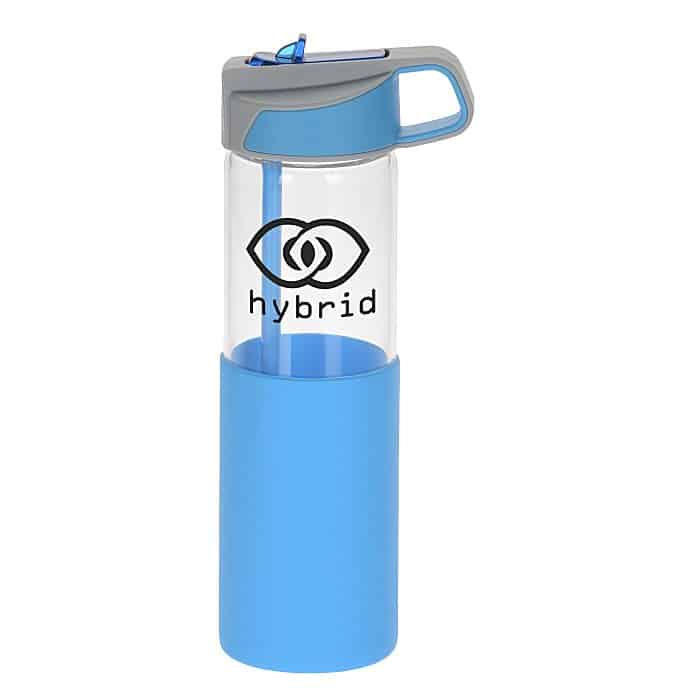 It's a great option for salespeople who spend their days travelling. Or, it'll make a nice prize for your next company health challenge.
Made with borosilicate glass, the h2go® Karma Glass Bottle holds hot and cold beverages.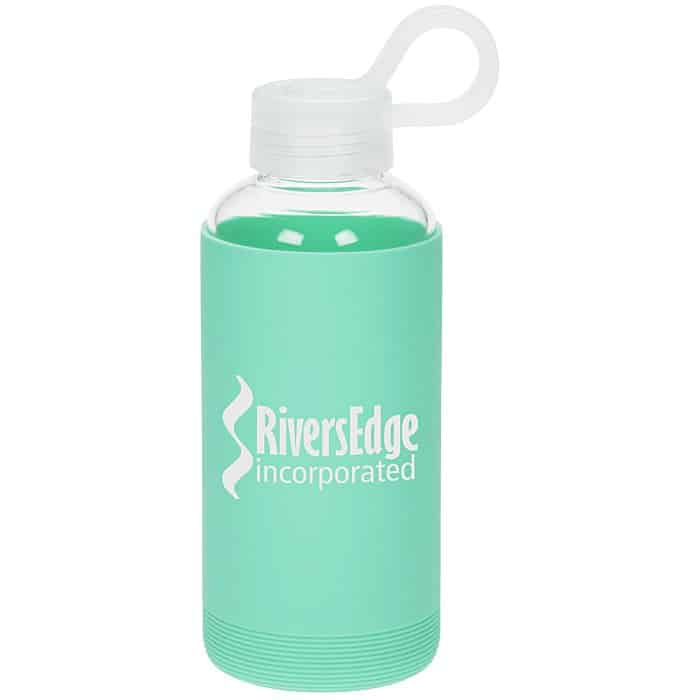 The eye-catching cover makes it a fun and useful trade show prize or giveaway. It's also a great choice for the person who starts their day with a cup of tea and switches to water later in the day.
The choice is clear
Giveaways made of glass add a bit of class to any event. Whether you're thanking customers with tumblers or showing employee appreciation with sport bottles, promotional glassware gives a clear image of your brand.