If you're looking for ways to boost your brand, tech giveaways are an effective way to go. In fact, two of the three most influential promo items in Canada—USB drives and power banks (PDF)—are tech products.
When you want to make customer connections or find a perfect gift for a favourite client, these cool tech giveaways will help you power up your giveaway game.
Connect with their interests
A great conversation can help build relationships. Canadians stream an average of 135 million songs every day and between 7 and 10 million of them listen to podcasts. So asking, "What do you like to listen to?" can open the door to a good chat.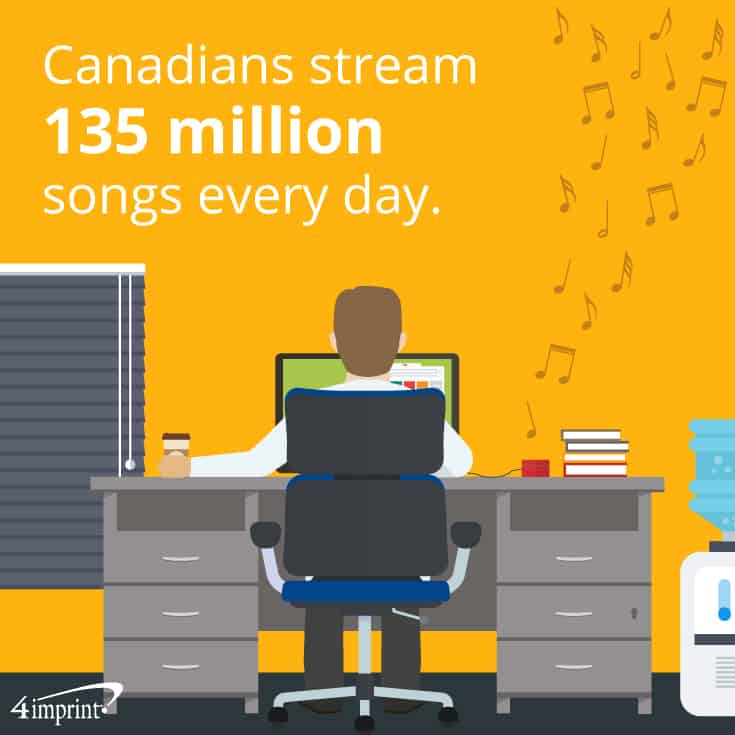 Your brand can help them enjoy their favourite sounds. The Stark Wireless Speaker makes a great addition to a home or office desk while the Harlow Light-Up Logo Bluetooth® Headphones let them listen on the go (while brightening up their world).
If you want a tech giveaway with a twist, the Rumble Bottle with Bluetooth Speaker holds 17 oz. and has a speaker on the bottom. And the Verve Bluetooth Speaker and Wireless Charger can power their devices while they listen.
Budget items for smartphones—and events
Trade shows and community events are great places to share tech swag and connect with customers. There may be no better way to connect than with smartphones, which 86% of Canadians own.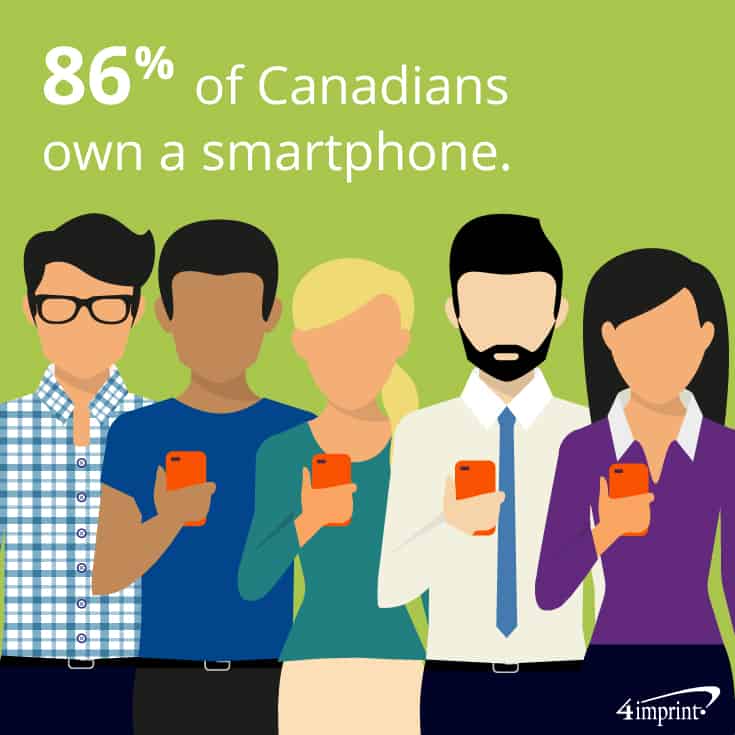 Maximize your budget so you can share your giveaway with as many booth visitors as possible. Check out the Portable Phone Stand, Neptune Tech Cleaning Cloth or Cirque Duo Charging Cable Keychain. Customers are sure to take this tech swag everywhere they take their phones.
If you're looking for a higher-end gift or contest prize, a Bluetooth® Tracker with Selfie Remote helps them locate their gear while a Blend Wireless Power Bank can give your brand (and their phone) a little extra staying power.
A gift for every occasion
Though a bag may not be the first thing that comes to mind when brainstorming tech giveaway ideas, a laptop bag makes an ideal gift in a variety of situations. Because they're useful, attractive, and capable of holding a laptop, tablet and other gear, bags make a great giveaway for:
An employee's first day
Customer anniversaries
Holidays
Door prizes
The elleven Checkpoint-Friendly Laptop Backpack or the Tranzip Laptop Briefcase Tote will get lots of use by anyone who carries a connected device or accessory.
A practical way to share information
Although cloud storage is a popular way to keep and back up files, a slow or nonexistent internet connection can prevent access at the most inconvenient times. USB drives ensure files are available when and where they are needed. USB drives remain one of the most influential promo items in Canada (PDF).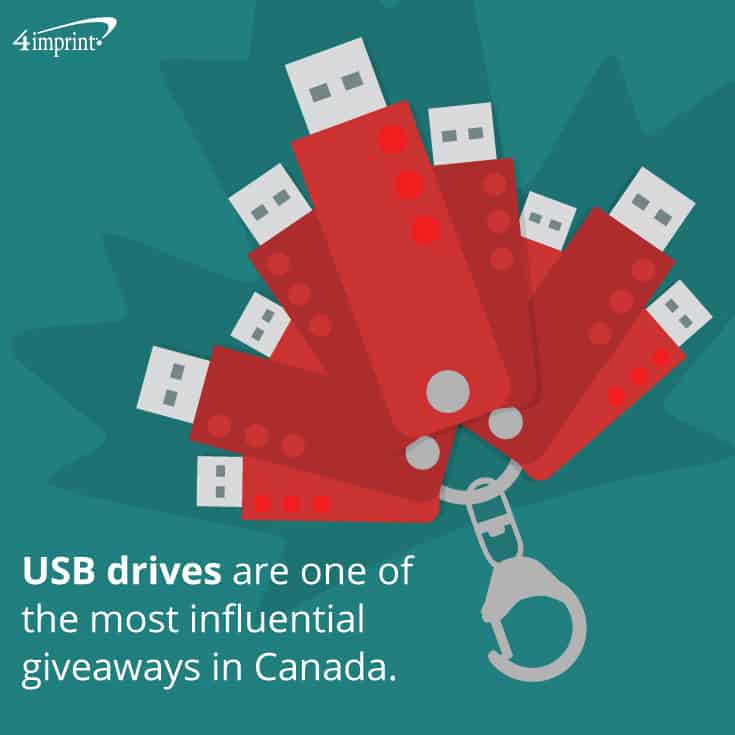 Both the Clipster USB Drive and the Stealth USB Drive can be clipped to keys or a lanyard to keep on hand for:
Presentations
Homework or resumés
Company documents like blueprints, reports, videos or other large files.
Give your brand a power boost
From thoughtful gifts to trade show swag, these cool tech giveaways create connections. And every power bank, bag and Bluetooth speaker can help you power up your brand (and their device).