How people organize their desk can greatly impact their efficiency. According to one study, 90 percent of Americans believe clutter has a negative influence on their work. The average person wastes 4.3 hours a week searching for papers, while the typical executive loses one hour of productivity each day searching for missing information. Not only is this lost productivity and wasted time stressful, it can negatively affect concentration and creativity.
Misplaced files and information aren't the only things at stake: 57 percent of Americans admit they judge their fellow co-workers by how tidy they keep their workspaces.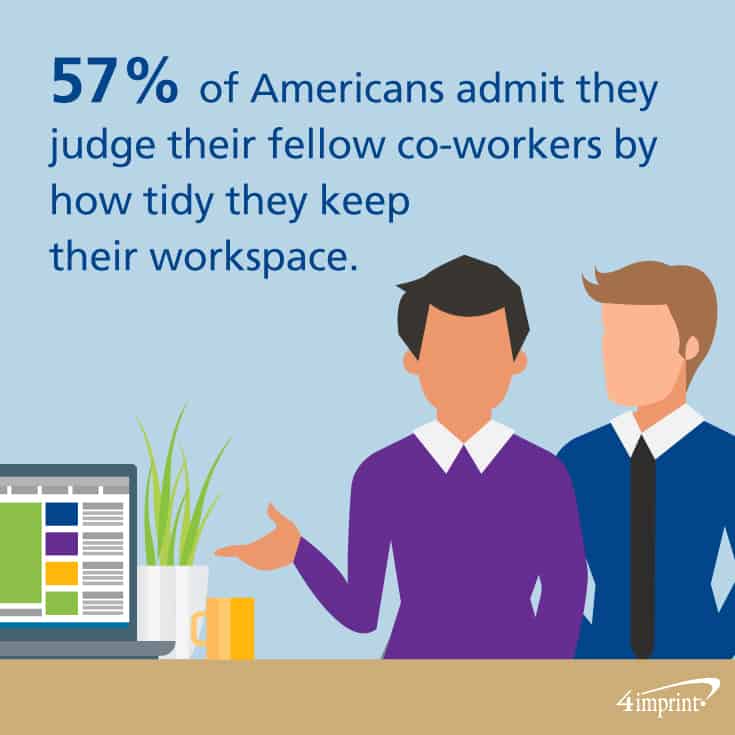 Help staff keep their workspace neat and organized with desk promotional items that are practical and stylish.
What items should be kept on a desk?
To improve productivity and reduce stress, keep only daily-use items on the desk.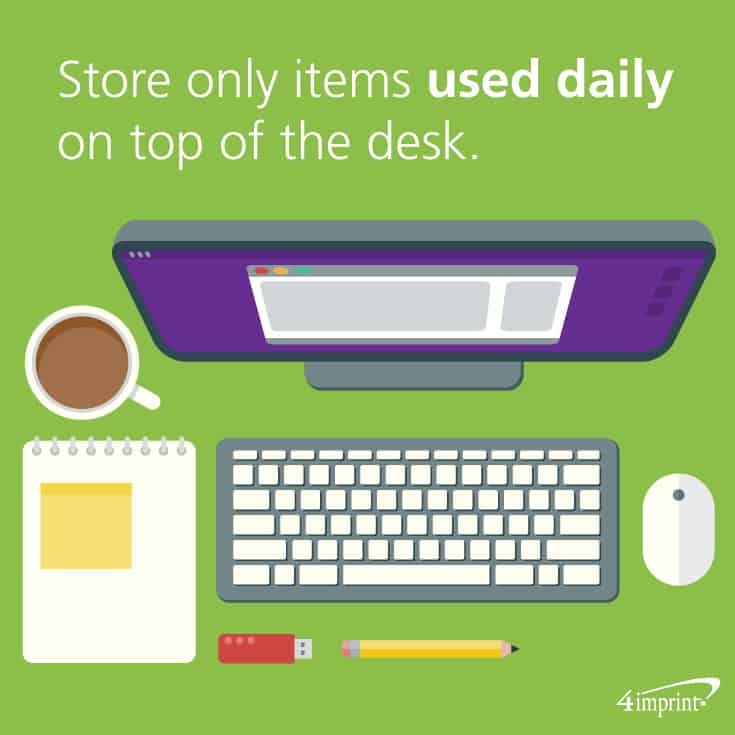 If an item is needed less often, store it in a drawer. Make an impression by gifting a desk promotional item that makes each workday more efficient.
Office giveaway ideas for smartphones
Smartphones have become an essential part of daily work life.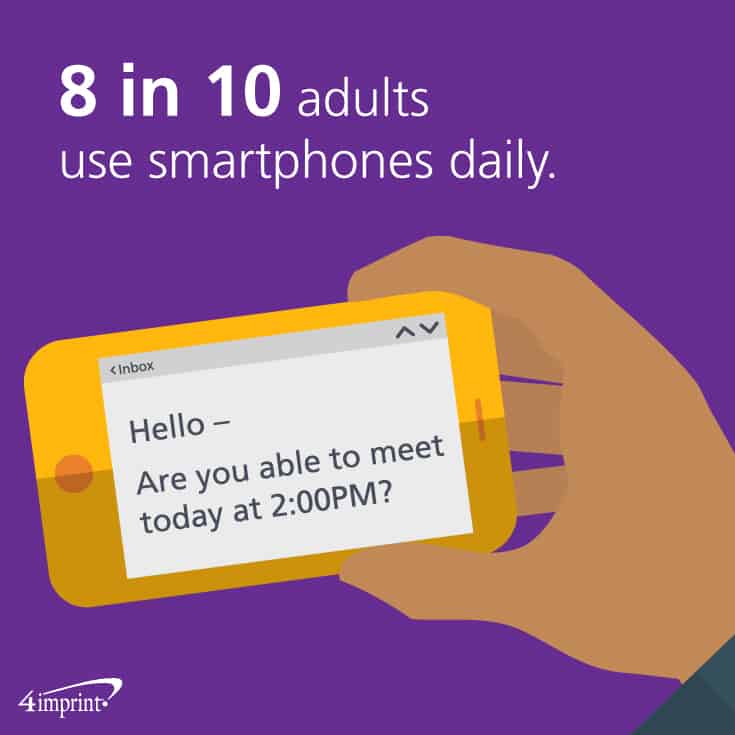 Whether it's for email, texting or social media use, 81 percent of adults rely on their smartphones daily. These office desk gift ideas for smartphones guarantee phones are ready to get the job done.
With a sleek and modern design, the Media Lounger holds a phone upright, making it easily accessible. With this phone stand, it's easy to keep an eye out for important calls while working on a computer or taking notes. The stand also collapses for easy storage. Reduce cord clutter on their desktop with a Compact Power Bank. When their phone needs a boost, they can simply connect it to the power bank to charge. For a thoughtful gift, pair the Astro Bluetooth® Speaker with a gift card for a music-streaming service. This practical speaker can be used to listen to podcasts or music—and it can even take phone calls with its built-in mic.
Office giveaway ideas for refocusing
To maximize productivity, encourage employees to take a short break from work every 90 minutes.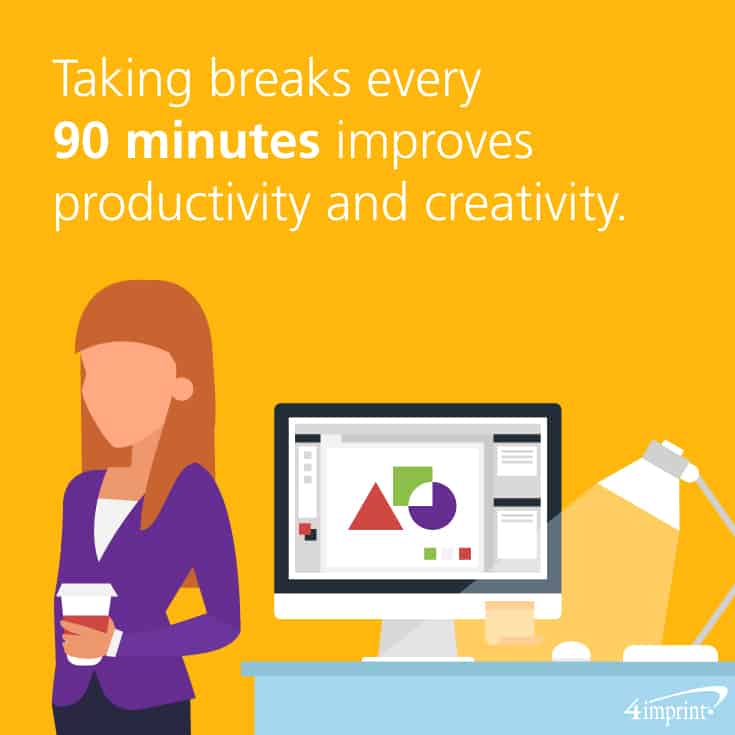 Help recipients refocus and improve concentration with these desk promotional items that encourage a pause. To help relieve stress, keep Smart Putty nearby. It can also be used to boost creativity during a long meeting or brainstorming session.
During the workday, nothing beats a good snack. For a gift that is sure to be appreciated, pair a basket of snacks with a coffee cup or water bottle so recipients get the fuel they need. For drinks in the office or on the go, the Sherpa Vacuum Travel Tumbler and Insulator helps keep their beverage hotter or colder longer. Recipients can enjoy a refreshing drink with the Del Monti Infuser Bottle. Simply fill the infuser with sliced lemons, berries or cucumbers for a delicious break anytime.
Office giveaway ideas that pop
Spruce up desk spaces with practical items that come in trendy shapes and colors. The brightly colored, ultra-modern Color Pop Tape Dispenser will ensure they see your logo every time they reach for a piece of tape. To fashionably improve desk organization, consider the Color Pop Desk Tray. It's perfect for storing small desk accessories and office supplies. The Curved Wood Color Pop Frame makes the ideal office gift for anyone. For a special touch, add a personal photo to the frame before handing it out.
Office giveaway ideas for executives
If you're looking for an office desk gift idea for executives, consider one of these fine desk accessories. The Gold Magnifier and Paperweight adds a professional look to any desk, while making reading the small print a breeze. Help them stay on schedule with this fetching Clock & Photo Frame. The shiny silver finish perfectly complements any cherished photo. An Executive USB Drive helps keep their files organized and at their fingertips. It tucks neatly into a handsome black leather case that can easily attach to a keychain for portability.
Impress with considerate gifts for the office
Use these practical office desk gift ideas to make their workday better. Recipients will appreciate the time you took to give an item that helps get the job done.