As a marketer, it can be tough to find eco-friendly promotional items that speak to your key audiences and that are reflective of your organization's commitment to sustainable choices. When you want to build bridges between your brand and eco-conscious consumers in your target market, custom Alternative® brand apparel offers a solution with a side of sustainability.
Alternative: A product line of marketing giveaways for college students
Sustainability is a growing priority for Generations Y and Z. They're eager to do business with organizations that share their point of view. To endear yourself to those who value social and environmental responsibility, you need to think green. Eco-friendly apparel incentives may be a step in the right direction.
Alternative: Known for a commitment to fair labor and sustainable materials
Founded in 1995, Alternative's commitment is supported by manufacturing transparency. Alternative bills itself as a fabric-first company, with 80 percent of its garments made using sustainable materials and processes. That includes eco-friendly and organic fabrics, recycled polyester and other materials, and non-toxic and low-impact dyes. In addition, the washing processes use 60 percent less water. Alternative is also known for working with companies and organizations that are focused on change. Your customers will know they are part of something meaningful when they wear your customized Alternative products.
Alternative: Carries a wide variety of products
Alternative is known for its variety, and we are proud to carry many different options, all of which can be customized with your logo and messaging, to delight your customers, prospects, employees or donors. Consider if your marketing would benefit from a boost of eco-friendly promotional items.
Check out the Alternative Fleece Athletics Hoodie for women, ready to be embroidered with your logo.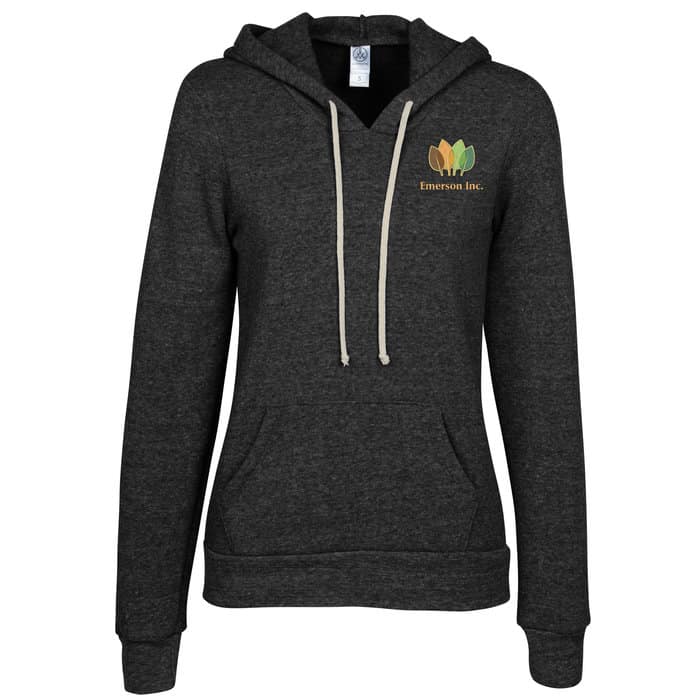 These slim-fit sweatshirts are great giveaways for college students who want to do good while looking good.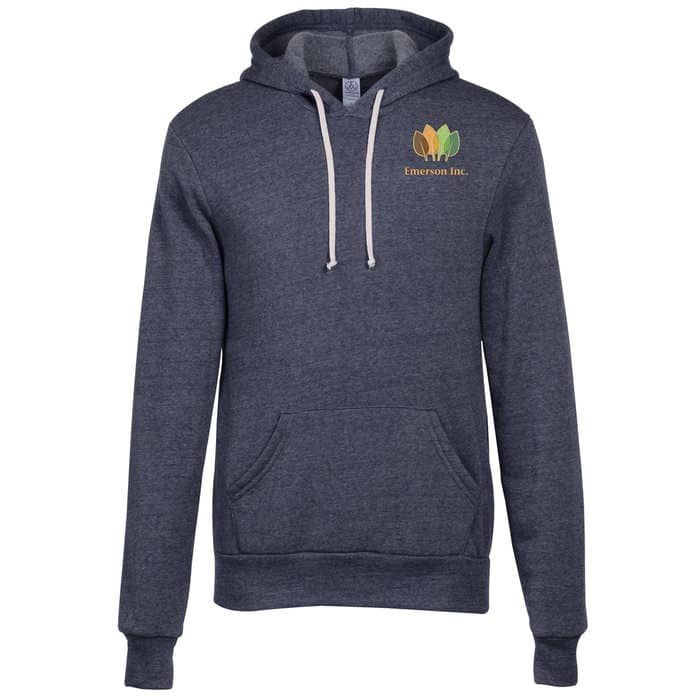 They come in a wide variety of colors and are available in a men's version, too. Looking for something with an eye-catching pattern?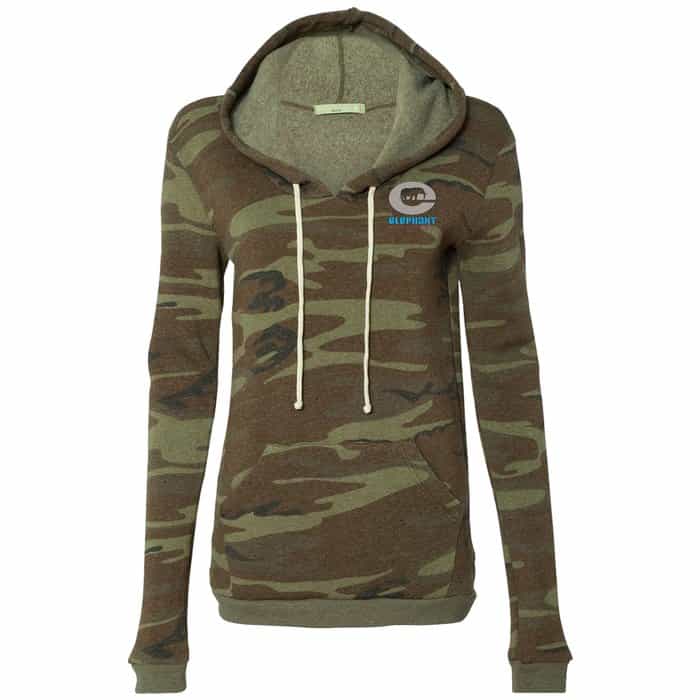 The Alternative Fleece Athletics Hoodie for ladies comes in eco true navy, eco black with polka dots and camo. All are great choices for those looking for something with sustainability and style.
For those who really like the retro look, Alternative brings a number of cool options to the table.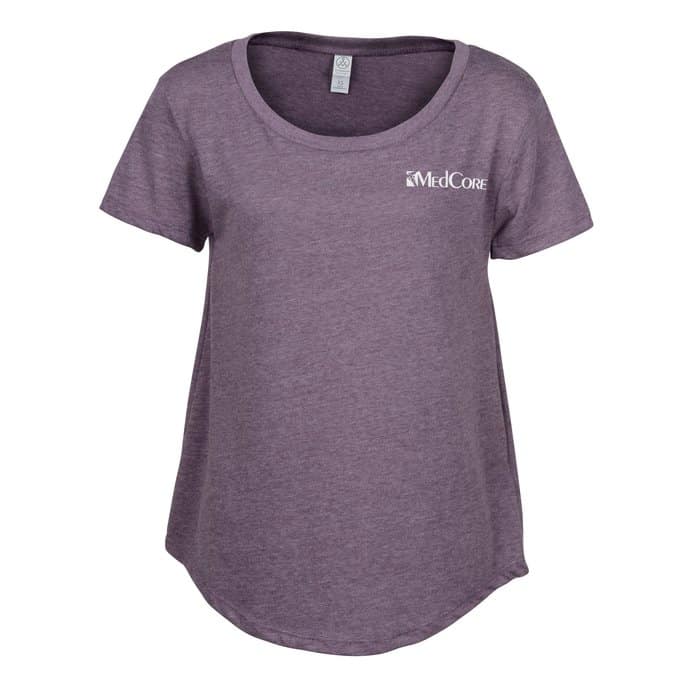 Check out the Alternative Vintage Scoop Neck T-Shirt for women. It is versatile enough to be worn alone or as a layering piece.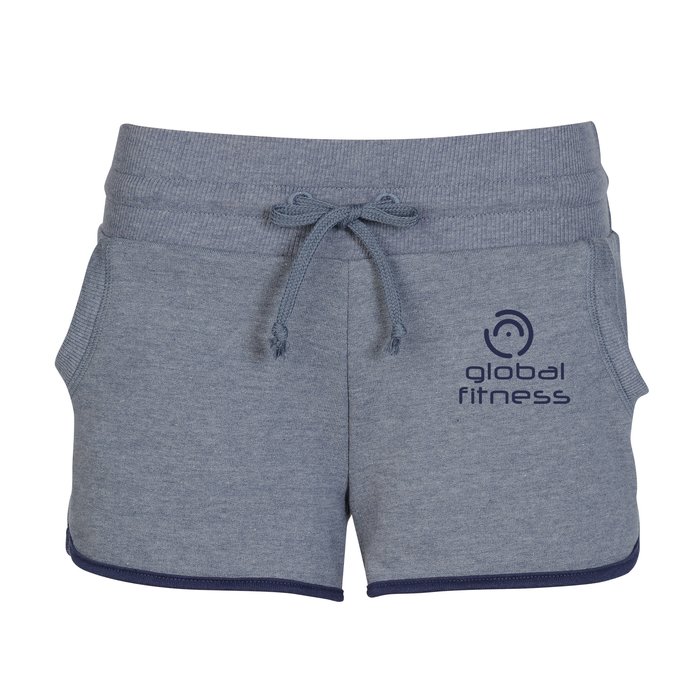 If you're looking for a more relaxed option, try the Alternative Vintage Sport French Terry Shorts. They are super-comfy with a dash of casual coolness. Plus, they feature ribbed side pockets and a back pocket.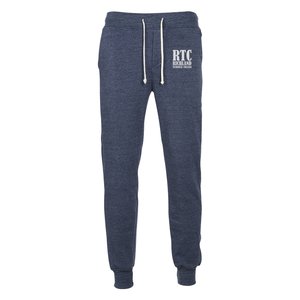 Alternative Dodgeball Pants make it easy for your customers to chill out, look good and help the planet. These personalized pants have an elastic waist, banded cuffs and jersey-lined side pockets.\
When you're looking for sustainable apparel, like hoodies and T-shirts, Alternative has an eco-friendly promotional item for everyone.