Pom-poms, the adorable embellishments that are commonly found today on hats, socks, coats and even blankets, have a long and impressive legacy.
The first known appearance of these decorative balls was in the 10th century, when Roman Catholic clergy wore them on the tops of their hats. Different colors marked different roles in the church: red for cardinals, violet for bishops, and black for priests, deacons and seminarians.
Pom-poms also can be spotted on the hats of Napoleon's army in the 19th century, on Michael Nesmith of The Monkees in the 1960s, and most recently at NFL football games as the chilly winter weather peaks.
Fashion-forward pom-pom hats
More than just a beanie, these custom winter hats with pom-poms come in popular styles that are already worn by many today. Now you can add your logo to them.
Give a trendy gift to employees or customers with these stylish hats. Or, offer them as a prize for in-office wellness programs or a social media contest.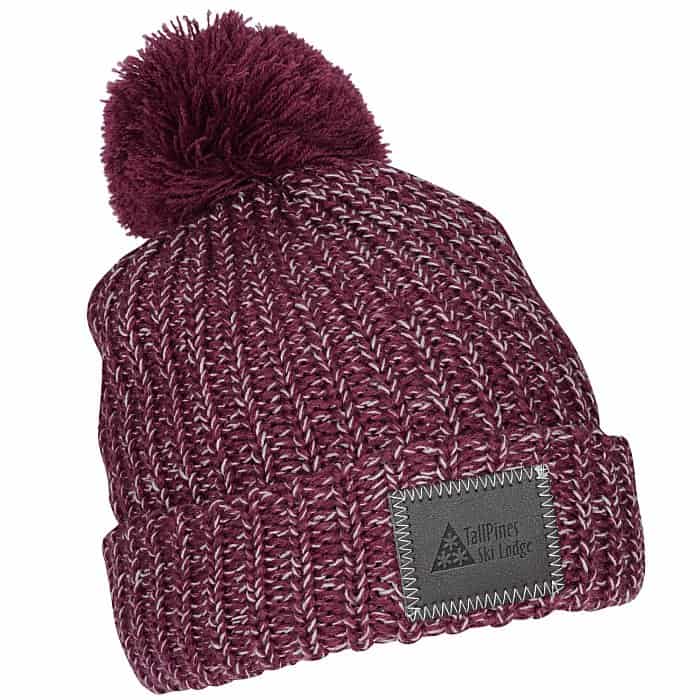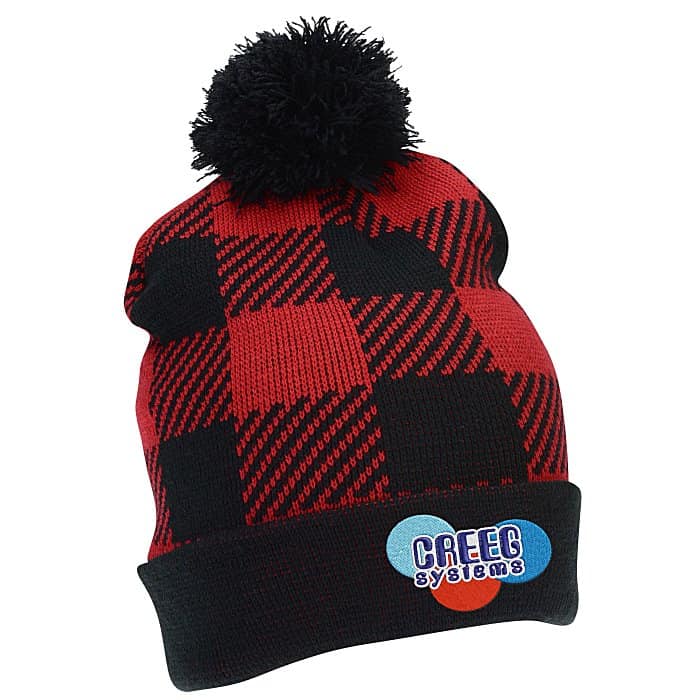 Featuring a leatherette patch with your logo, the Pom-Pom Patch Beanie with Cuff comes in a variety of color combinations. Plus, the chunky-knit style of the beanie adds comfort and warmth.
The Northwoods Knit Pom-Pom Beanie is an option anyone would love. The simple black pom-pom accents the popular buffalo plaid pattern, ensuring your brand will turn heads.
For your team
These casual hats can be worn while cheering on teams, playing outdoors, running errands or going to work.
If you have team members who work outside during the cold months, these hats are the perfect addition to their winter gear. You can also bring them to trade shows to attract attendees with an eye-catching giveaway.
The Pom-Pom Spectator Beanie comes in nine different colors, making it easy to find one that fits your brand. The fun patterns on this hat really make it stand out in a crowd.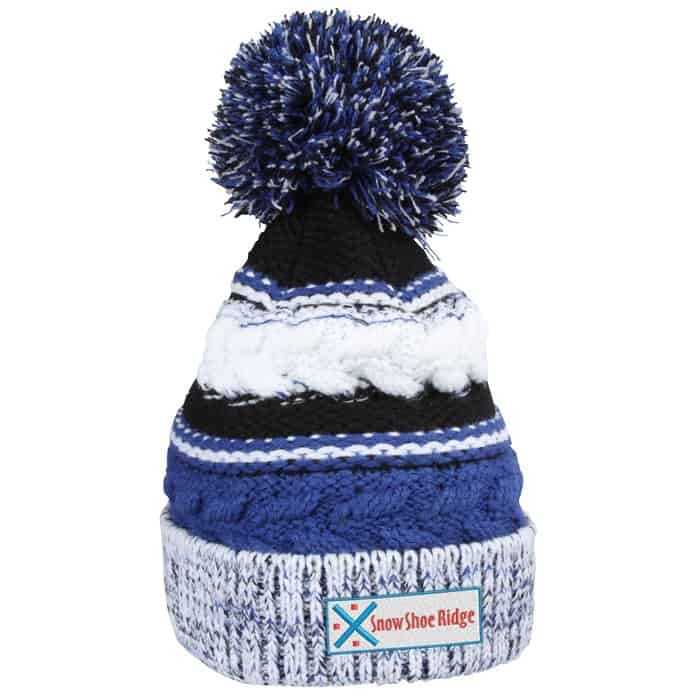 Featuring faux fur
Faux fur adds a chic touch to winter hats. The Cable Knit Beanie with Faux Fur Pom-Pom is available in white, black or charcoal, so it can be worn with color. Reward employees' tenure or say happy birthday with these fashionable hats. Not only will employees appreciate the gift, but they will also wear it all over town, making impressions along the way. Plus, it has a large, stylish cuff for extra warmth, better coverage and your logo.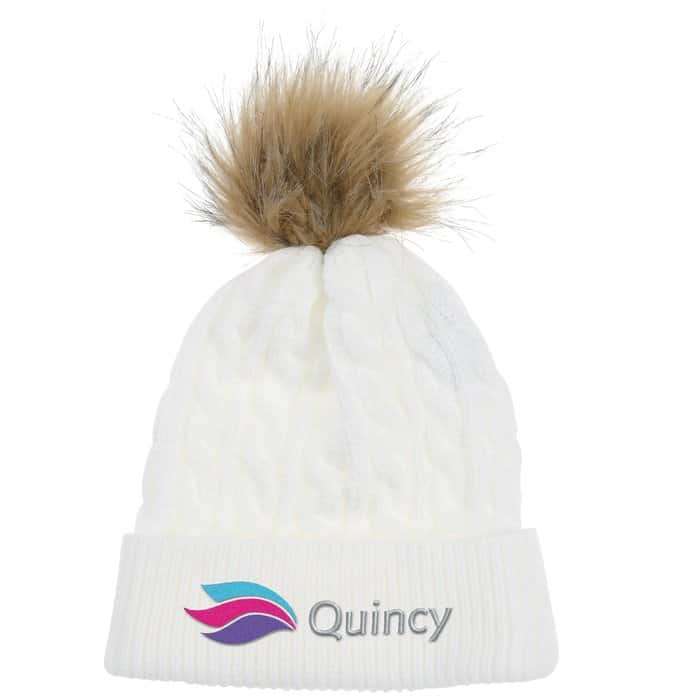 Make a statement with custom winter hats
Be a part of a historic tradition with these custom winter hats with pom-poms. Customers and employees, men and women, young and old alike, are sure to make the most of these stylish promotional items.