For many people, the word "winter" conjures up cold-weather images of snowflakes, sweaters and hot cocoa. For others, it may mean a break from sun, surf and sand. Whether your customers are dealing with frigid wind chills or a slightly cooler breeze this season, winter promotional items can bring them cozy, warm feelings about your brand.
A touching gift
Touch Screen Gloves are an ideal winter giveaway for just about every climate.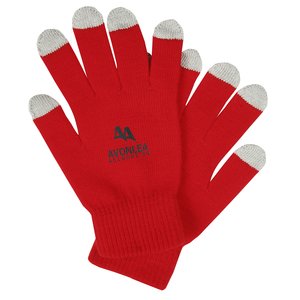 The conductive fibers in each finger make it possible to scroll and type while keeping fingers toasty.
These budget-friendly, one-size-fits-most gloves make an excellent first-day-of-work gift, whether they'll use them to keep their hands warm on a chilly day or while doing inventory in a cold warehouse or freezer.
Fashion-forward fleece
The Sweater Knit Fleece Jacket for women and men is another winter promotional item that can be put to good use indoors and out.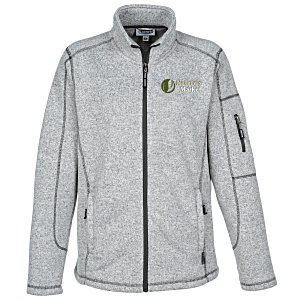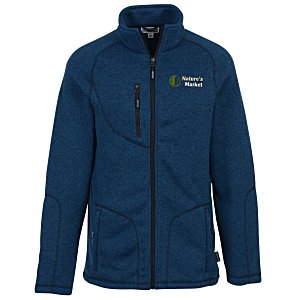 This cozy jacket is the perfect extra layer for a cool outdoor evening or a chilly office or conference room.
And its trendy heather fabric makes it an ideal fashion-forward door prize for a winter outing or social.
Hardworking, co-branded beanies
If you want to give your logo a boost by co-branding with a winner, the Carhartt® Acrylic Knit Hat appeals to a wide audience that includes everyone from construction workers to hip-hop fans.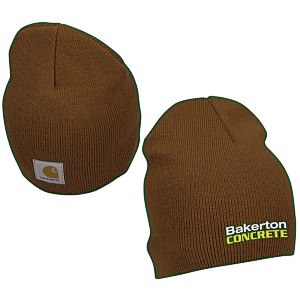 The heavy-duty, double-layer construction of this winter giveaway will help keep employees warm in the coldest conditions. Distribute these hats as a holiday gift to your cold-weather, outdoor enthusiasts—or catch the eyes of a young, hip audience at outdoor events and festivals.
A blanket that's got you covered
A blanket is the perfect item to cozy up with for a long winter's nap, provide some extra warmth while watching a movie, or keep in the car in case of emergencies. Since everyone can use a blanket, the Crossland® Fleece Blanket is a great gift for any occasion.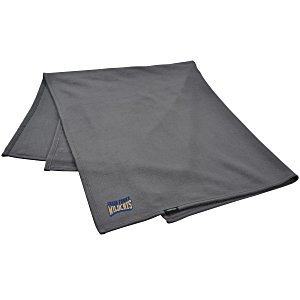 Use it as a warm thank-you for customer referrals, or pass them out at your holiday party as an employee gift everyone is sure to use.
Good to the last drop
Hot chocolate is always a favorite when there's a chill in the air, and the Hot Chocolate Pouch is a welcome choice for a variety of situations.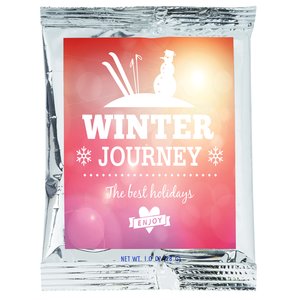 Mail them to let your favorite customers know about a special winter discount. Or include them with every purchase during the first weeks of the season.
If you want to turn a warm beverage into a client meeting, send them a perfect winter warm-up gift: a set of Sweater Mugs combined with a couple packets of hot chocolate. Include a note inviting them to share a hot beverage soon.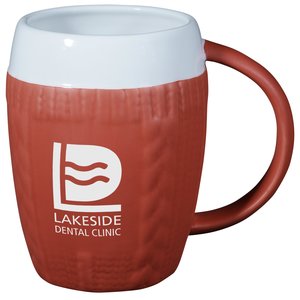 The unique design of this mug will give them warm feelings about your brand every time they use it.
Warm gifts create warm feelings
Whether winter is a state covered in snow or just a state of mind, winter promotional items provide your customers with a way to cozy up to your brand.