With the initial launch of our Exclusive Crossland® brand came a variety of coats, jackets and vests. Since then, we've added other unique promotional items to the line—including drinkware, blankets and beanies. With each expansion, customers have given us great feedback.
That's why we're growing our line again. And this time, we're keeping it cool. Our new exclusive cooler, backpack and insulated can holder holds their beverage, equipment and attention.
Crossland Cooler Bag
Made from durable nylon, the Crossland 20-Can Outdoor Cooler includes a bottle opener, adjustable straps for carrying blankets or coats, and a removable liner for easy cleaning.
With so many convenient features, this Exclusive item is a cool promotional item idea to thank top clients and employees. Or raffle them off at an event. Coolers make great gift baskets, too. Fill one with all your favorite giveaways and use it as a grand prize.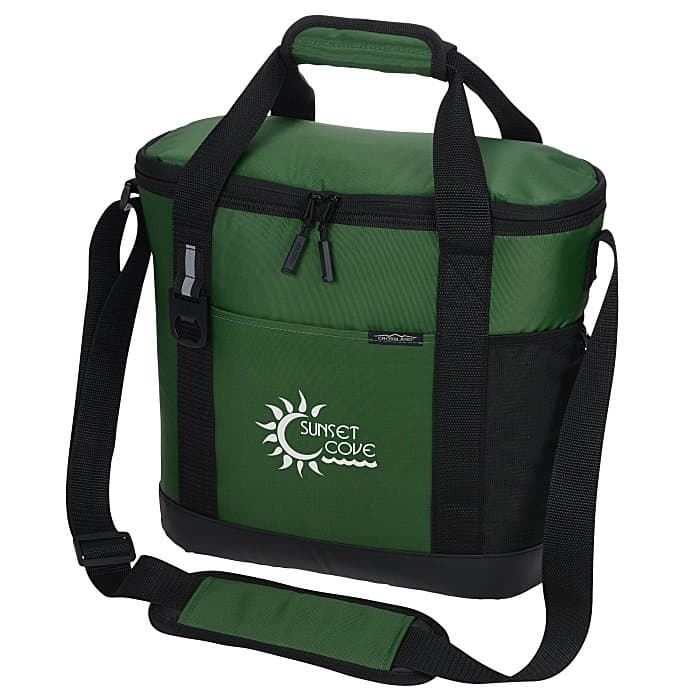 Crossland Laptop Backpack
The Crossland Laptop Backpack is the perfect promotional item idea for employees who are always on the go.
With tough nylon construction and several pockets, plus a top grab handle and trolley strap for additional transport options, it helps employees keep their equipment and information organized while on the road. It also makes a great trade show gift for your traveling sales team. Set one aside as a grand prize to use during the show.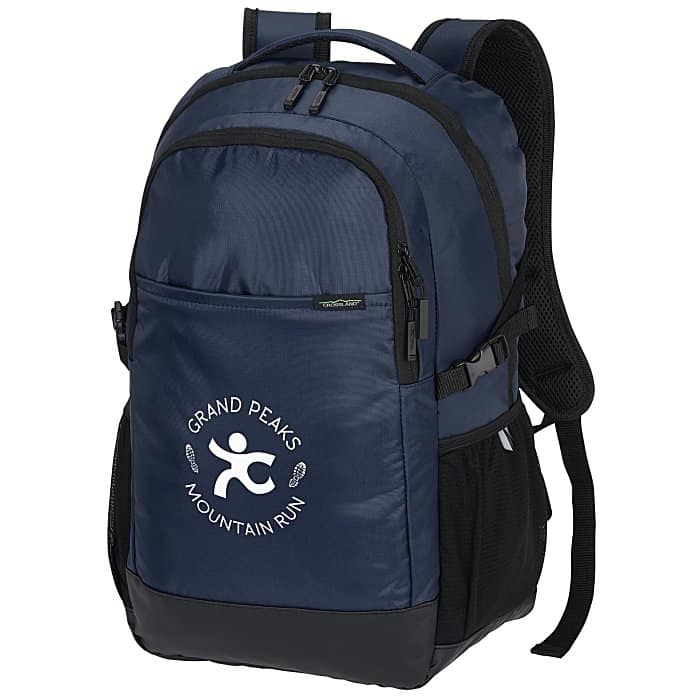 Crossland Can Holder
The Crossland Can Holder is the kind of promotional item that everyone can appreciate. It keeps beverages cooler longer, plus collapses for easy storage in a picnic basket, glove compartment or pocket. This useful item is an ideal giveaway for outdoor events and picnics. And because it folds flat, it can be easily mailed, too.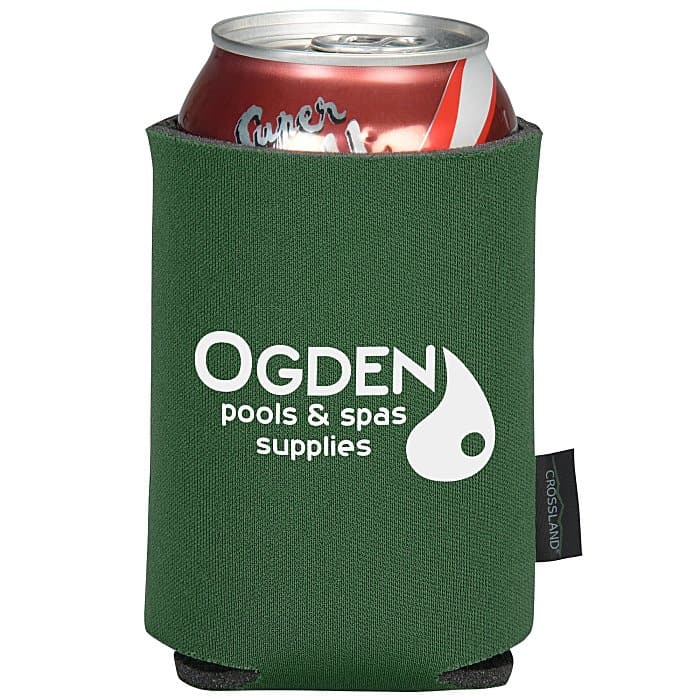 Cool and Exclusive
The Crossland brand provides an array of unique promotional items for your clients or employees. If you love these products as much as our customers, check back in the fall for even more additions to this Exclusive brand!