Gift baskets can be as elaborate or as simple as your creativity and budget allow! Cheryl, our charitable giving manager, has a great deal of experience in creating stylish, meaningful gift baskets that are sure to brighten anyone's day.
You can watch her helpful instructional video on creating the perfect promotional gift baskets for clients, vendors and staff for ideas. Here's a summary of her advice, plus a few other ideas and some great custom gifts you can incorporate in your own memorable gift baskets.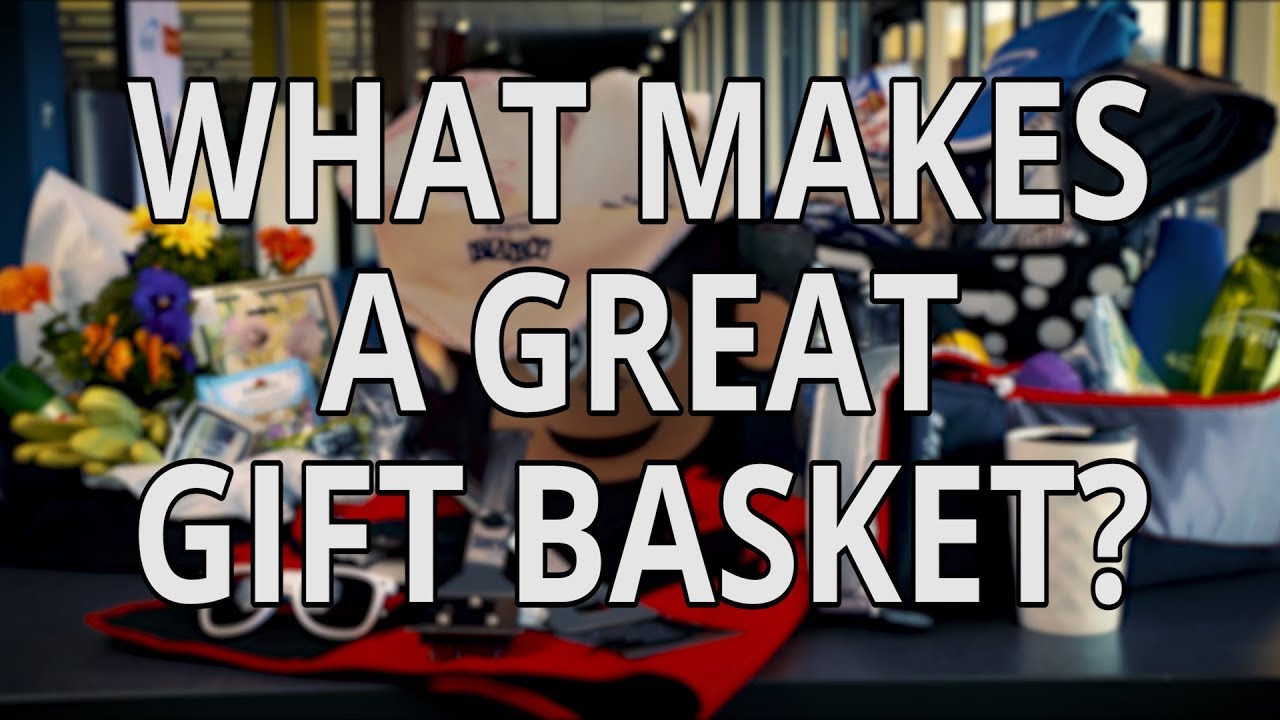 Make it personal
Tailoring the gift basket to fit the recipients' hobbies, pastimes, favorite teams or passions is one way to make your gift stand out. A baseball fan may receive a personalized baseball cap, autographed jersey, game tickets or even an old ball glove that sparks childhood memories. Also, consider the occasion: A retirement basket may include more lasting gifts than a birthday basket, for example.
Make it memorable
It's easy to find some universal promotional gifts that anyone would appreciate, such as blankets, travel mugs or insulated water bottles. Going above and beyond the norm will create a gift they are sure to remember. If you have cooking fans on your gift list, include some personalized BBQ tools or kitchen utensils and they'll remember your name every time they fire up the grill. People who love the outdoors will appreciate wicking shirts, athletic apparel, gym bags and hydration gifts. Increase the fun factor without making your basket expensive by adding some candy, nuts, gum or other food. You also can include sport flyers, light-up bracelets or necklaces, sports noisemakers, fidget spinners and foam or vinyl balls to ensure your gift makes a big impression.
Make is eye-catching
Wrapping your basket with cellophane, a bow and a tag is a common way to present a gift. Get creative and use other containers for a unique look. Recipients who love gardening would appreciate gardening-related gifts in a large planter or sturdy pot. Car lovers or travelers would appreciate receiving their items in an automobile organizer or utility tote. Another solid base for your gift is a picnic basket, picnic set or picnic basket cooler. Round out this practical gift with a blanket, vacuum insulated wine bottle holder, imprinted tumbler or high-end water bottle. Hard or soft coolers and ice buckets can also make good containers for gift baskets.
Make it budget-friendly
We make it easy to stick to a budget when creating gift baskets by with our price-range tool in the filters at every 4imprint products web page. Just look to the top left and enter your price range!  Or find gifts in your price range here.