Not only are the options for promotional products endless, so are the ways they can be used. On our #Swagging RightsSM page, customers tell us how they used top promotional products to help hit promotional goals. With these stories, you'll find ideas and inspiration for your next promotional campaign.
Impress with tech
These days, almost everyone has a smartphone or computer, making tech items some of our favorite promotional products. Here are a few ideas to make a big impression with a small item.
"We brought these charging cables to a trade show in October, and they were a hit! Everyone wanted one, and we received many compliments on the quality and usefulness of the item." – Andrew from Arbela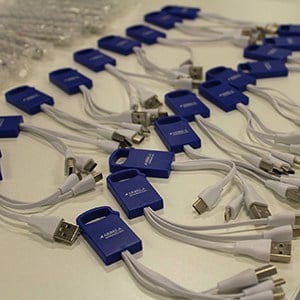 "We recently had our 63rd Annual Human Resources Management Conference in Birmingham, Ala. Attendees, speakers and vendors loved the phone stand. It was a major hit! It was a great marketing piece and a way to put the date on something that everyone uses often." – Tomeika from HRM Conference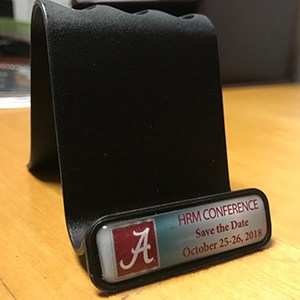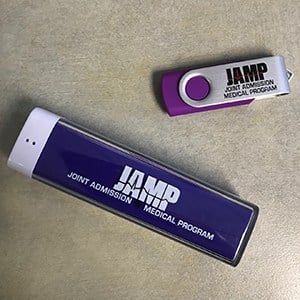 Practical products for everyone
Make sure your name is seen often by choosing a promotional product that almost everyone will find useful. From umbrellas to lip balm, choose one of these popular promotional items with mass appeal.
"We wanted to give our board an item that would be useful and compact. We realized we are always looking for umbrellas. We found the folding umbrella to be the perfect fit! It fits great in a laptop bag, which makes it available for that unexpected rain storm." – Jerry from TIU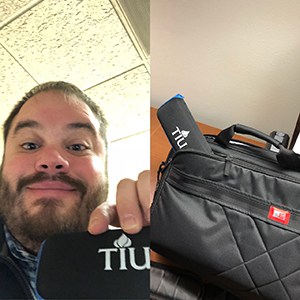 "We love handing out our branded lip balm to customers when they purchase products. It's an incredible product for constantly reminding our customers about our brand and business, especially through the winter when lips are so chapped." – Nicholas from Quintessa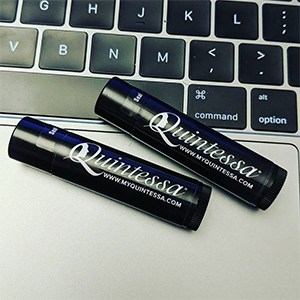 "We ordered these to-do notepads for an event we were speaking at. The attendees loved them and we were very happy to provide something of value to prospective clients."  –Forrest from Haven Homes + Lifestyle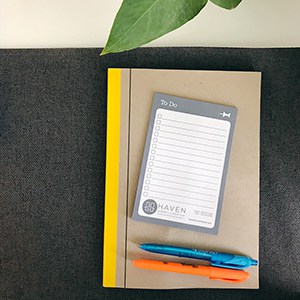 Fill up promotional drinkware

At home, the office or on the go, promotional drinkware makes a useful giveaway for customers and employees. Top off these promotional products to show off your brand.
"We ordered and used this tumbler when featuring a hot chocolate bar at a couple events this winter. We are currently using the extras at our coffee bar in the office. Clients and friends love being able to take their warm beverage with them in these perfect-sized tumblers. Thanks, 4imprint!" – Chad from Davis Wealth Services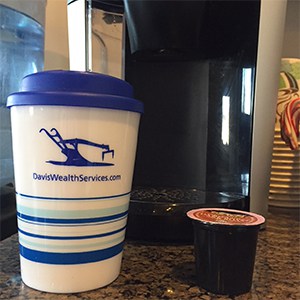 "For the second year in a row, these pub glasses have been a hit at our Annual Holiday Luncheon. Our luncheon branding really shines with the large imprint area, and our associates have commented on how they love watching their pub-glass collection grow each year!" – Monique from Ticket Network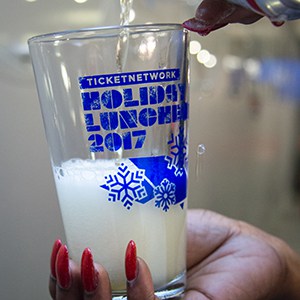 "For the 33rd annual Wearin' of the Green, St. Patrick's Day Parade we created a mood cup that changed from white to green when a cool drink was poured in. In the South (Baton Rouge) we "throw" things to the crowd and these were thrown in 2018." – Mabyn from Baton Rouge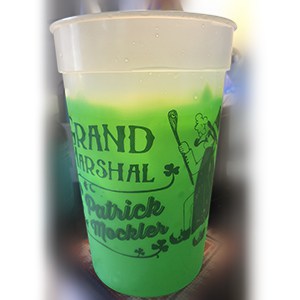 Pack promotional bags

Get your logo seen around town with one of these favorite promotional products. Branded bags are always appreciated. Plus, they're a great way to leave impressions on a new audience.
"We used this tote (and another 4imprint product!) at our Youth Summit event, where we had more than 100 students, keynote speakers and nonprofits. The students attended two hour-long workshops based on their grade. We handed out the bags and notebooks at check-in to ensure each student had something to carry around materials and take notes." – Chelsea from Youth Summit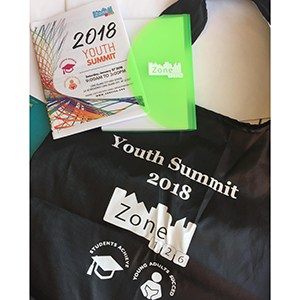 "This bag is great, it's a true teal and the kids at the conference really enjoyed having it for all of their information. The pocket was a great plus to hold pens, keys and personal belongings! This particular bag was left over and makes a great carry bag for our council tablecloth." – Ceri from Action Changes Things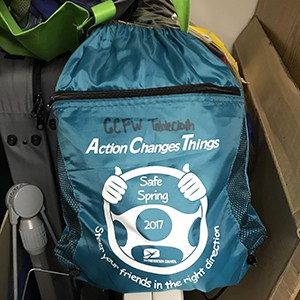 "We use these swag bags at our Generasian Women's Conference at UCR! Great product. Everyone loves the color theme."  – Ceri from Action Changes Things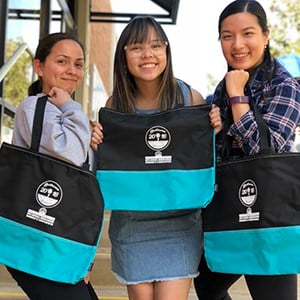 Now it's your turn!

We want to hear about your top promotional products. Tell us the creative ways you use your promotional products by clicking #SwaggingRights in your order history.