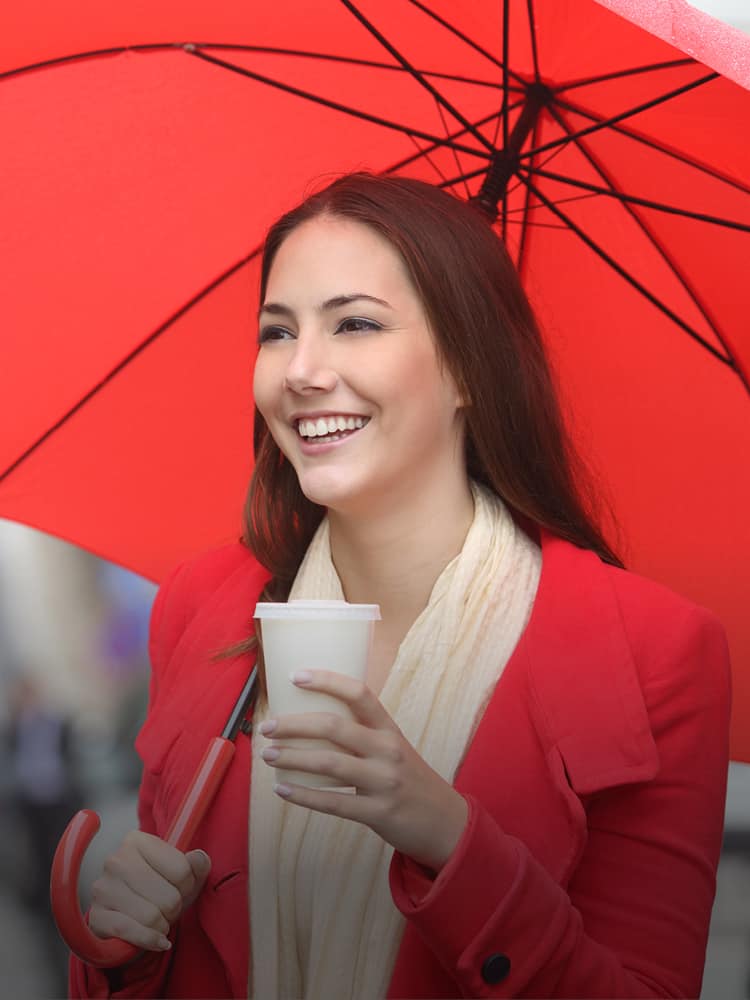 Promotional umbrellas open opportunities
Product Highlight
Whether you're trying to attract attention at an event or help a customer on a rainy day, promotional umbrellas will make your brand stand out in all kinds of weather.
Stand out from a flood of brands
The Geometric Arc Umbrella features a unique design that's sure to catch a customer's eye. That makes these logo umbrellas a great way to pull visitors to your trade show booth—in any kind of weather.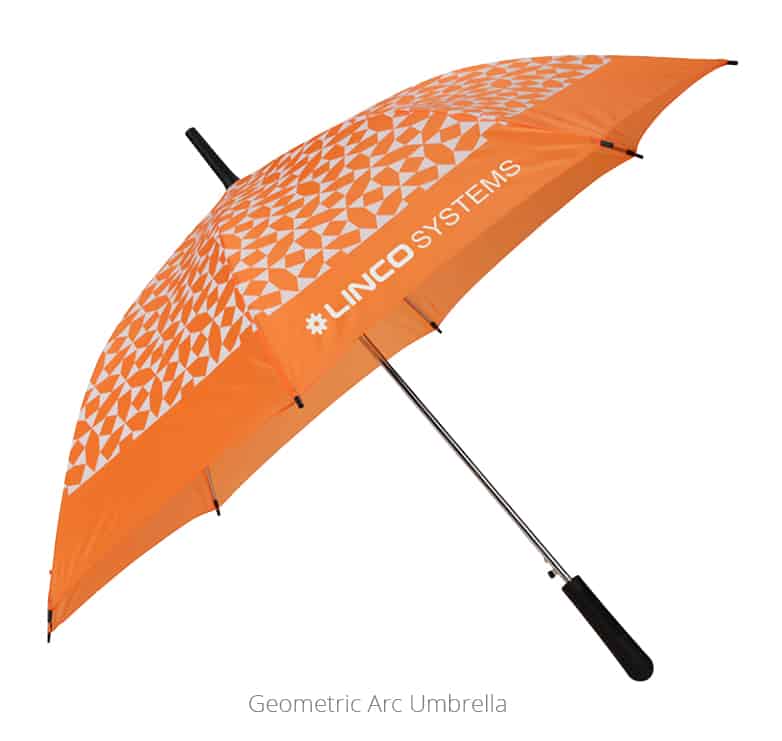 Bring your logo into the outdoors with branded umbrellas.
A sound gift choice
When you're looking for a way to get a special customer singing (and dancing) in the rain, try the Bluetooth® Audio Umbrella. Use it as an anniversary gift for your music- or podcast-loving clients.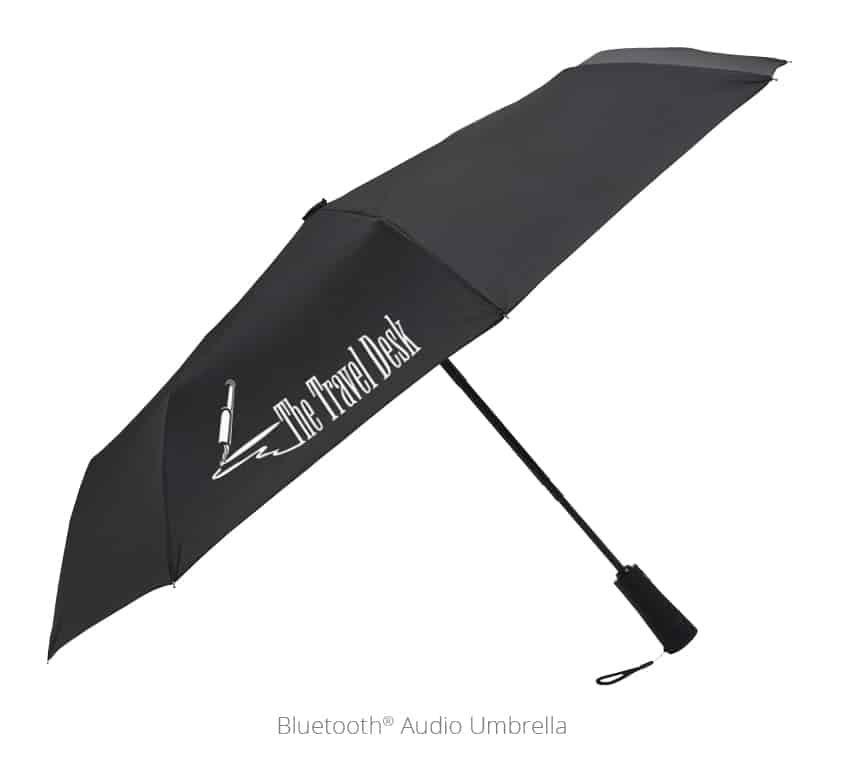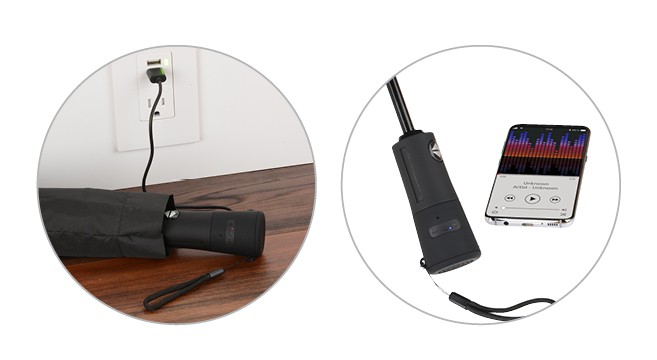 Connect your device via Bluetooth to enable audio on the umbrella's water-resistant handle.
Extra dry, extra memorable
The reverse-open system of the Plaid Inversion Umbrella and ShedRain® UnbelievaBrella Reverse Umbrella makes a great wet-weather giveaway and a conversation starter. Give them to customers as a thank-you gift. They'll think of you each time they use it—and each time people ask them about its brilliant outward-opening design.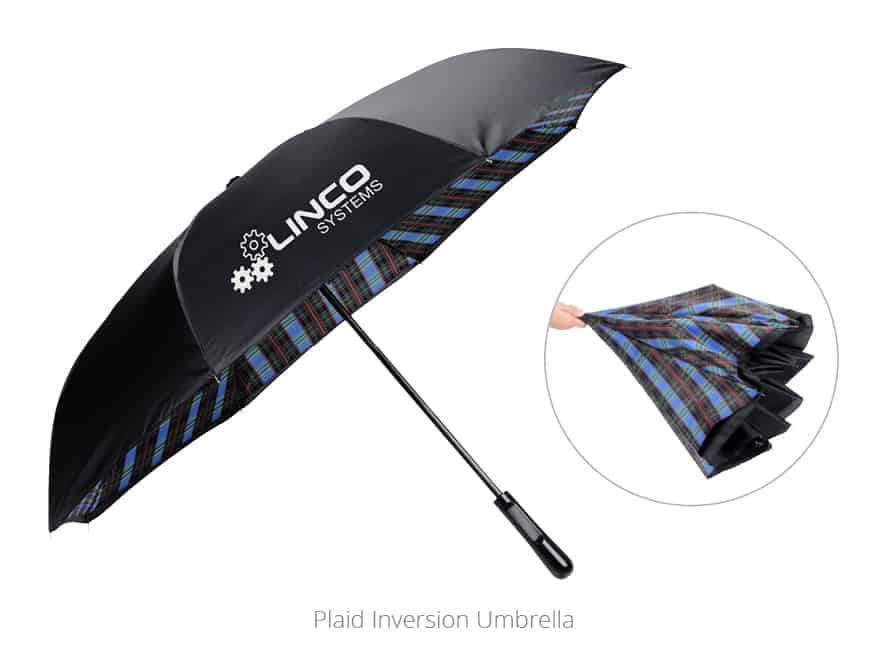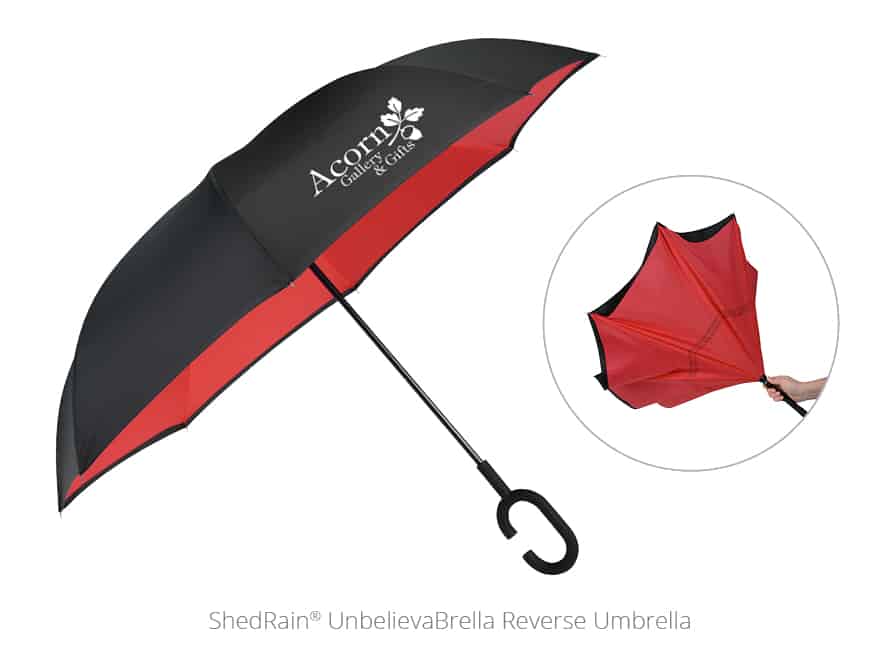 Outward closure helps them stay dry when coming in from the rain.
The rain-or-shine billboard
The Windproof Golf Umbrella is more than just a way to keep the rain off—it's a walking billboard for your brand. With its wide arc and bright colors, this promotional umbrella is a great way to catch attention at an outdoor event by making a unique display, such as including it in a cool flash mob or having staff members carry it to attract interest.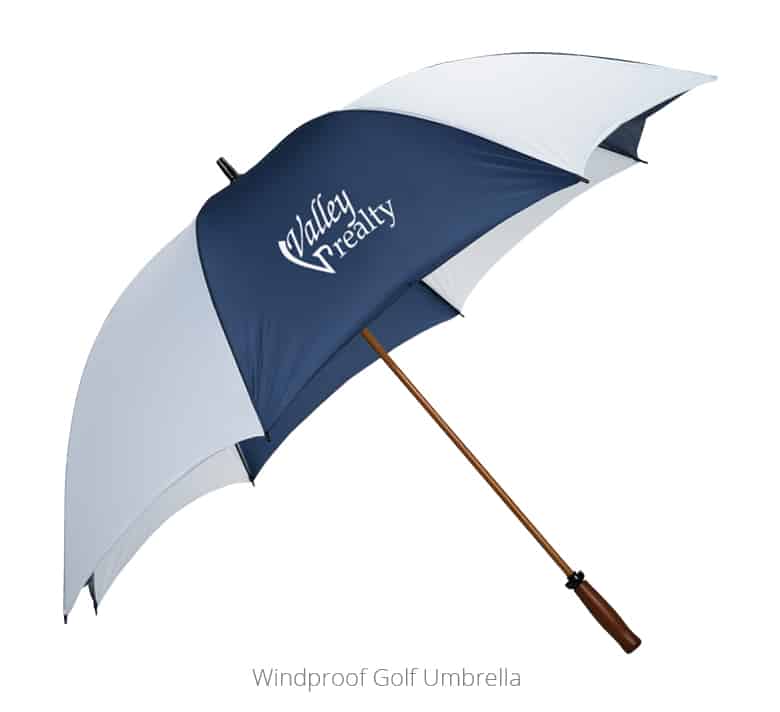 A rainy day classic
The classic Folding Umbrella with Auto Open is the perfect logo umbrella to keep on hand for everyday giveaways. Offer them to clients leaving your office who need a way to keep showers at bay. Or give them to employees to keep in their delivery vehicles for an extra brand boost when the skies open unexpectedly.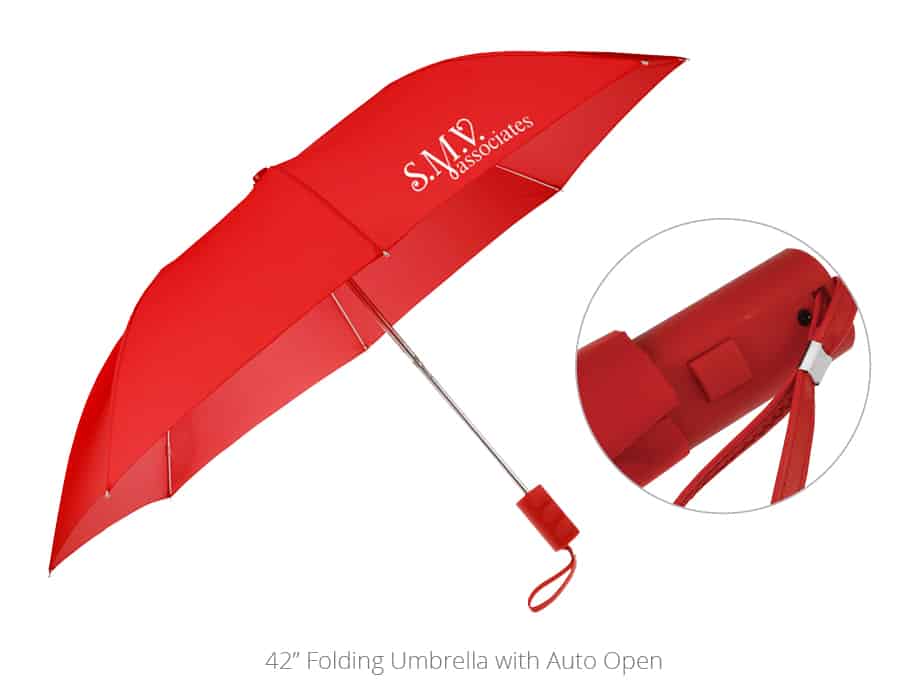 A bold wash of color improves your promotional outlook.
A splash of branding
Whether you're looking to start to conversation or just want to take care of a customer, try promotional umbrellas. They'll give your customers a smile on a cloudy day.
Looking for more information about this topic? Email [email protected] with inquiries.