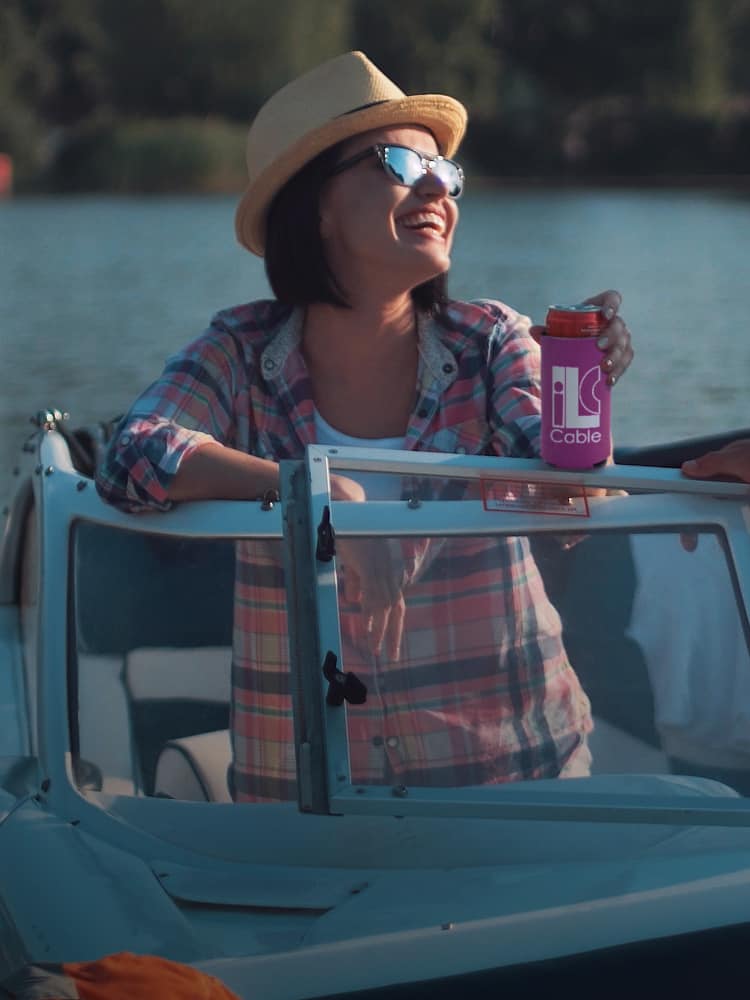 Lasting Impressions
When the coronavirus pandemic shut down tourism in Wisconsin, the Oshkosh Convention & Visitors Bureau (OCVB) decided to seize the opportunity to promote the city to an audience they don't usually focus on—their own residents. And with a little ingenuity, social media savvy, and some repurposed promotional items, they were able to support the community and have a little fun.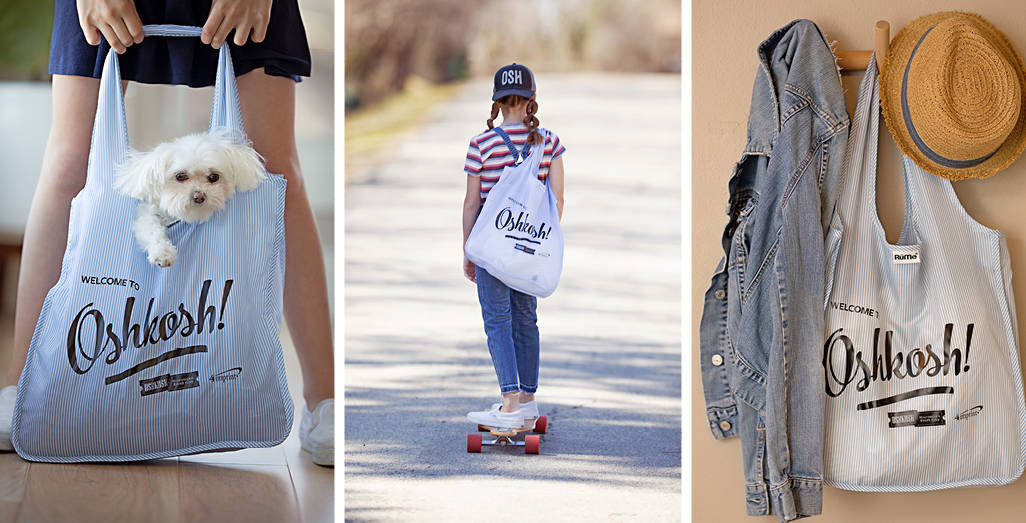 "We actually had 800 bags that were already made up for a conference," said Executive Director Amy Albright. "Then we found out it was cancelled due to the coronavirus." The group originally considered leaving the bags, which contain a visitor's guide and a variety of other items, in storage for the next conference—until they realized that the situation presented another opportunity.
"We thought, 'While people can't move around and they can't leave, who can we focus on right now?'" Albright said. "So, we came up with the idea of Oshkosh swag bags."
(Re)purposeful uses
Quite often, extra branded promo items can be found in many organizations, whether someone ordered more than was needed or products were purchased for an event that was cancelled. But the good news is, unless an item was tied directly to an event or date, they still offer opportunities to build connections—and your organization.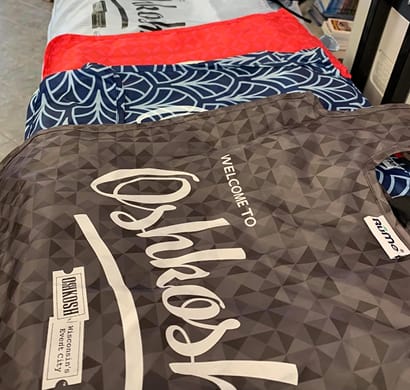 Connect to customers
Surplus items can be used to build relationships with both new and current clients:
Surprise hello: Delight loyal customers with a surprise gift of swag to remind them they're on your mind.
Thank-you gifts: If you have a variety of smaller items, create a fun gift basket and share it with a favorite customer.
Create an online contest: Offer fun social media competitions to raise engagement—use the promotional items as prizes.
Share them with employees
The same promotional items that your customers find cool or useful are just as cool and useful when you share them with your staff. Leftover promotional items can be used for:
Team building: Extra polos, T-shirts, and other apparel can be given to new staff members to help them feel like part of the team. You can also use them to outfit employees for future events.
Recognition: Reward hard work or going above and beyond with branded promo items.
Milestones: Celebrate employee milestones or achievements with promotional items and a personal note.
The OCVB found that online spaces were the perfect place to connect with citizens—and support other organizations in the community.
"We used social media to give people the opportunity to earn these swag bags," Albright said. "For example, on Earth Day we told people, 'Share a picture of your family picking up trash in the community and we'll send you a swag bag.'"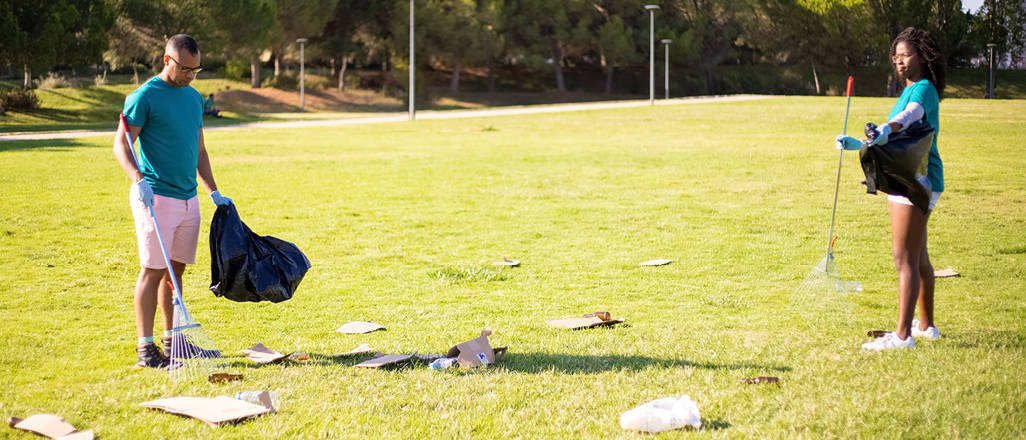 Engage your community by giving people opportunities to earn promotional products.
"We filled the bags with different promotional items," Albright said. "And each one has a visitor guide and coupon book so that people can support local businesses. Our hope is that they look at the guide and realize, 'I can do X, Y or Z.'"
The campaign has been a hit.
"They were so well received. People were cooped up and really excited to receive them," Albright said.
The organization also gave away bags on the Oshkosh Take Out and Delivery Facebook® group, where residents could share places they've ordered out with the hashtag #supportlocaloshkosh for a chance to win a bag. And to draw additional attention to local organizations, they also sent city of Oshkosh stickers to anyone who tagged a local business.
Reach out
What do you do with a pen, T-shirt or USB drive when you're not giving them away to customers or employees? You find other people who could use them. Consider building goodwill by donating promotional items to:
Schools: Notebooks, pens, pencils and other items can be a big help for students and teachers in need of supplies.
Nonprofits: Items like water bottles and shirts may be used by program recipients. You can also donate high-end items, like jackets, to be raffled off for fundraising purposes.
Give them away online: Not sure who needs your extra items? Offering them to the community via sites likes Freecycle® can help you create community goodwill while putting the items to good use.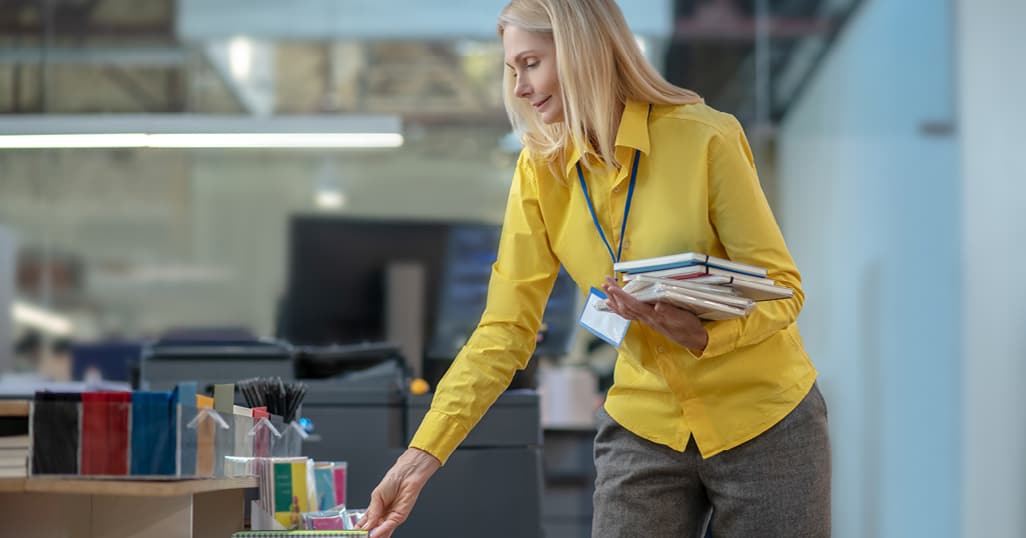 Recycle
For items containing a specific event or date, sometimes recycling is the only option. The good news is, everything from toys to plastic bags can be recycled with some research.
Alternate opportunities
With a little creativity, repurposed promotional items provide opportunities for organizations and recipients—something the Oshkosh Convention & Visitors Bureau can attest to.
"We're gathering all these fun photos," Albright said. "When you do something enjoyable with a promotional product, it really sticks in people's minds. Like a picture of your kid in sunglasses who was so excited that something fun happened."
They hope each of those happy memories remind residents of their city—and of course, to support local businesses.
Try these fun summer giveaway ideas.
Looking for more information about this topic? Email 4ideas@4imprint.com with inquiries.