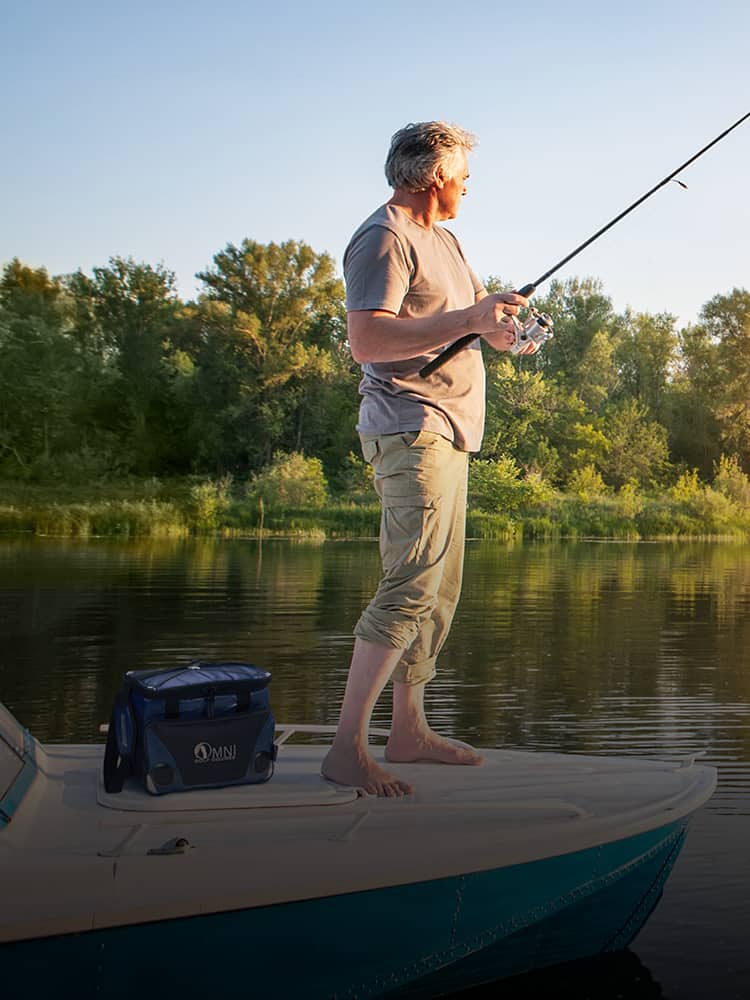 Product Highlight
Coolers are hot. Over the last few years, cooler sales have skyrocketed, and cooler manufacturers are becoming lifestyle brands. With ever-increasing interest in outdoor activities, these branded corporate gifts are a welcome choice for customers and employees alike.
Cool looks, cooler beverages
The Koozie® Olympus 9-Can Kooler is crafted from strong tarpaulin and a heat-sealed PEVA lining—which means taking this cooler on a hike will be a drip-free, snag-free experience. Nab it in modern colors to make your logo look as cool as the drinks inside this custom logo cooler.
Brand coolers for a modern lifestyle.
Music to their ears
At a campsite or by the grill, people don't just hang out by the cooler, they also love listening to tunes. The Arctic Zone® Titan Deep Freeze Bluetooth® Speaker Cooler pairs cold beverages with favorite playlists.
Have a ball
The Refresh® Large Cooler includes an extra touch of fun. Each cooler comes with a beach ball tucked into its mesh pocket. That ensures team members and customers bring both beverages and family fun to any outdoor gathering.
Have cooler, will travel
The Coleman® 60-Quart Wheeled Cooler and Coleman® 45-Quart Wheeled Cooler make it easy to take a classic hard-sided cooler from a long-proven brand everywhere your customer wants to go. Employees or customers can wheel it to a campsite or bring it to a picnic with ease.
Take your brand everywhere you go with customized wheeled coolers.
Conveniently chilly
The Igloo® Marine Cooler emphasizes ease of use when it's filled or empty. This cool branded corporate gift folds flat for storage, lets them grab a beverage without unzipping the entire cooler, and is topped with a dual can holder—so users have a place to set their drinks. Best of all, the handles make it easier to tote a full cooler to favorite outdoor destinations.
A great spot to chill
Whether you are headed to a campground, park or beach, the Koozie® Backpack Cooler Chair gives you the best seat out of the house. Converting from a backpack to a chair makes it simple to find and claim a spot. This cooler features a 12-can capacity, and the chair folds flat for easy storage on the trip home.
On-trend and refreshing
Need a branded corporate gift idea that makes your brand look chill? Tap into coolers for a customer or employee gift they'll love.
Looking for more information about this topic? Email 4ideas@4imprint.com with inquiries.