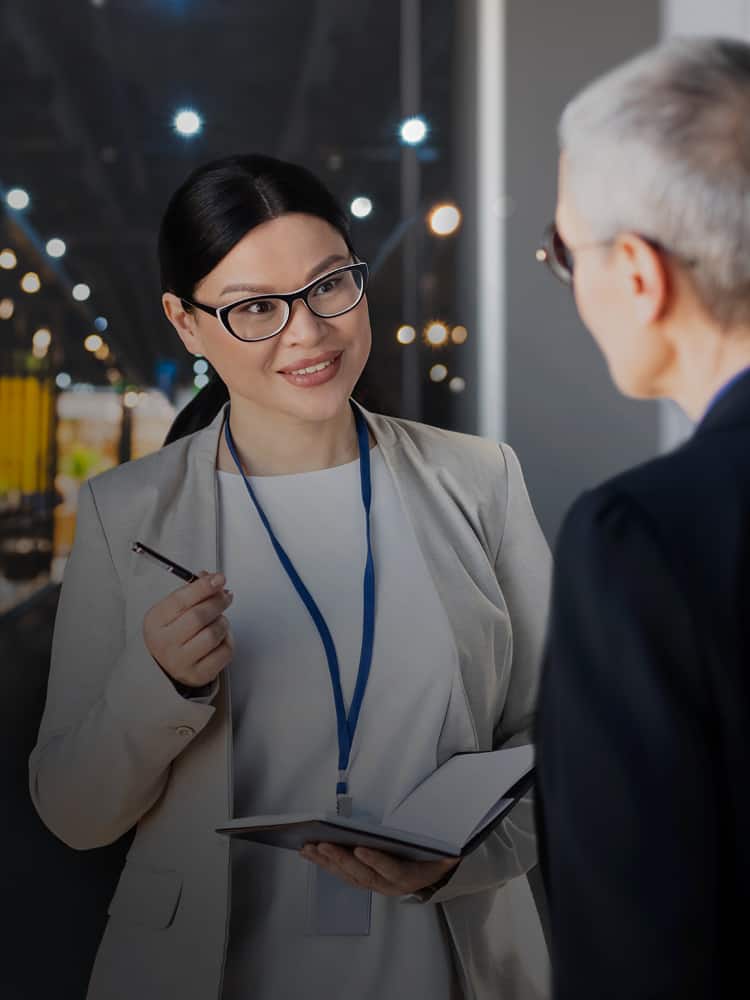 Lasting Impressions
In the wild and at trade shows, blinking lights attract. At finance and tech industry trade shows, many booths blend together with similar set-ups and office giveaways. Chargezoom, a SaaS organization in Irvine, California, wanted to stand out in a big way. 
Looking for the atypical
Many finance and tech events tend to be very traditional. Exhibitors often use the same look and feel at their booths and typically hand out brochures, notebooks and ballpoint pens. While everything has a time and place, Chargezoom wanted something that would clearly set its booth apart. 
Blinking for attention with the best giveaways for trade shows
To stand out, Chargezoom ordered InkBend dollar sign pens and Flashing LED Tube Bracelets.
"The light-up bracelets are very attention getting, especially when there's nothing like that on the floor. People's eyes were automatically drawn to our booth, and they had to find out what this blinking light was," Mia Winn, marketing director, said.
When attendees walked over to the Chargezoom booth to ask about the light-up bracelets, it gave the sales team a great opportunity to start more in-depth conversations.
Many people wanted to bring the bracelets home to their kids—taking the Chargezoom logo with them. Attendees also looped the bracelet on their backpacks or tote bag to make it more identifiable. Other people said they were going to wear the bracelet when jogging or put it on their kids' bikes or dogs' collars as a safety feature. 
People also immediately noticed the dollar sign pen, which stood out among countless ballpoint pens. Many high-ranking executives were excited to take several to give to their teams and front-desk staff. This got the Chargezoom brand in front of people who didn't even attend the trade show. What's more, rather than tucking their dollar sign pen in their bag and forgetting about it, recipients carried the pens with them out in the open and used it to gesture when talking to other attendees. 
Outstanding booth traffic, incredible brand recall
Besides attracting a great deal of attention at the trade show and significantly boosting lead collection, the pen and bracelets worked amazingly well for recall.
"When we follow up with a prospect, they usually ask which company we're with because they met so representatives that they can't remember." 
"All we have to say is we were the booth with the blinking lights and they immediately remember us. Or if they didn't see us, they ask if they can get a bracelet. So several giveaways are mailed out after the events too," Winn said.
Giveaways that have the upper hand
For Chargezoom, knowing how to stand out at trade shows comes down to one thing: doing something different. By using the best giveaways for tradeshows, Chargezoom has seen lead collection and brand recall skyrocket. 
Looking for more information about this topic? Email [email protected] with inquires.