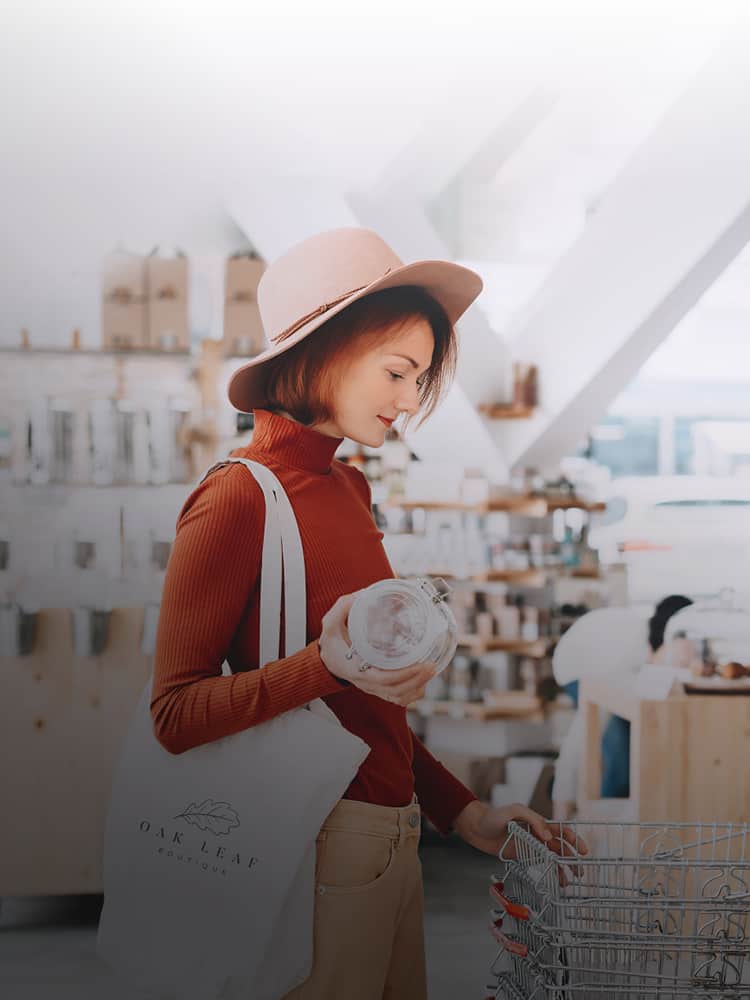 Building a sustainable community
Cover Story
4 ways to be sustainable in business
Set a long-term vision with realistic goals
Be proactive, not reactive
Deck out your office in sustainability
Make sustainability convenient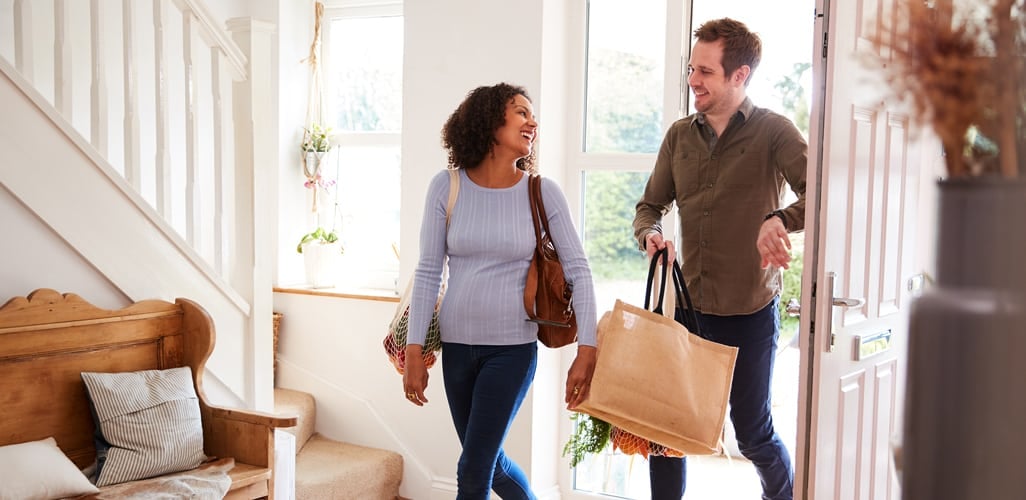 When the Tempe Black Employee Alliance (TBEA), an affiliate of the City of Tempe, Arizona, wanted to raise awareness, it ordered reusable grocery totes to give away at a community fair.
Build exposure with branded promotional products.
Research shows 59% of people are likely to use reusable bags while shopping in the next 12 months. In Tempe, the totes turned out to be a huge hit. People were asking if they could take two or three.
"The reusable grocery totes help our community save on plastic bags. And the bags are so useful to people. We didn't want something people would just forget. As people are out and about shopping, it raises awareness about us," Lisa Groom, community affairs specialist at the Tempe Police Department said.
"With our logo and name on the bags, it helps connect our organization to sustainability efforts,"
said Groom.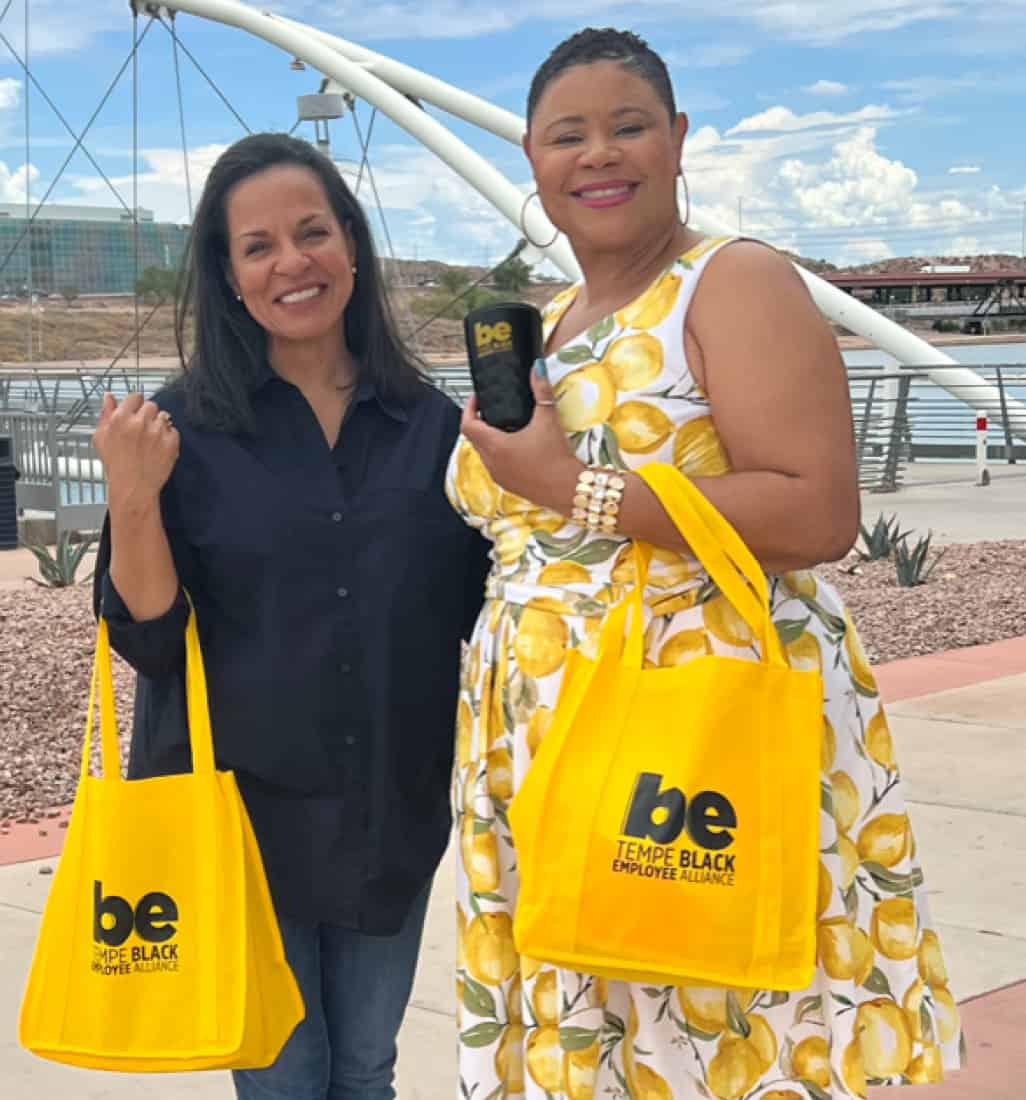 Sturdy and reliable, the bags are perfect for grocery runs or Saturday mornings at the farmers market.
"We're aware that we spend taxpayers' dollars, and we should spend them wisely. This is something sustainable that we can give to the community and that makes taxpayers happy," Groom said.
Taxpayers aren't the only audiences interested in sustainability efforts. In fact, 57% of people have reassessed their purchasing habits due to climate change and 71% have set goals to purchase more sustainable and reusable products. People now align themselves with brands that share their values.
Organizations that meet these changing needs and invest in sustainability practices may see financial rewards. Consider:
Companies with high Environmental, Social and Governance (ESG) performance ratings have operating margins 3.7 times higher than companies with lower ESG ratings.
Shareholders in high ESG performance organizations outpace lower ESG performers by 2.6 times.
90% of institutional investors pay extra attention to an organization's sustainability performance when making investment decisions.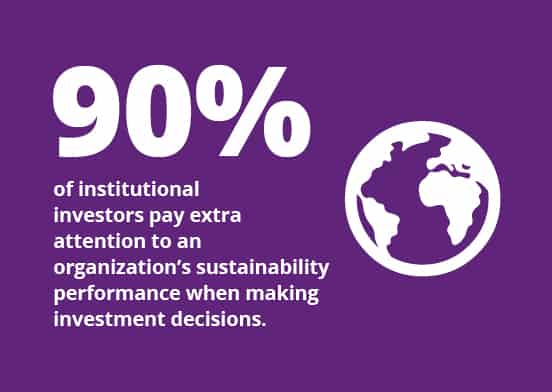 1. Set a long-term vision with realistic goals
Knowing how to be sustainable in business starts with a long-term vision punctuated with realistic, measurable goals along the way. In terms of sustainability, where do you want your organization to be in three years? Five years? Ten years?
To measure success, set tangible targets your team can feasibly reach. Ask for staff suggestions and feedback. Whether you focus on the closest link in the supply chain or you run an environmental educational campaign tied to your products or services, set goals that help you and your team see progress.
Also, know your organization's weaknesses. Understanding where your vulnerabilities lie allows you to be aware of which areas most need attention.
2. Be proactive, not reactive
Adopting a proactive sustainability strategy helps organizations stay ahead of the game. Rather than making decisions out of necessity in response to a situation, proactive sustainability prepares you to stand out.
To get started:
Hire a third party to audit current practices and provide sustainability recommendations
Designate staff training days
Invest in a zero-waste mindset
Encourage the "3 Rs" (reduce, reuse and recycle) in every department
Equip your team to be more sustainable in their personal lives with a friendly competition or rewards system
Create an internal environmental committee
3. Deck out your office in sustainability
Going green in your office building can help your company's reputation as a more sustainable brand. Replace disposable kitchen products with glass and ceramic. Set up recycle bins and ensure leadership is setting a good example. Make energy-efficient upgrades, like smart thermostats, LED lights and sensor-triggered lighting. Contact local government and nonprofits to find an organization that accepts old electronic devices so you can cut back on e-waste.
Remember 72% of people who think sustainability is very important are willing to pay extra for sustainable, environmentally responsible brands.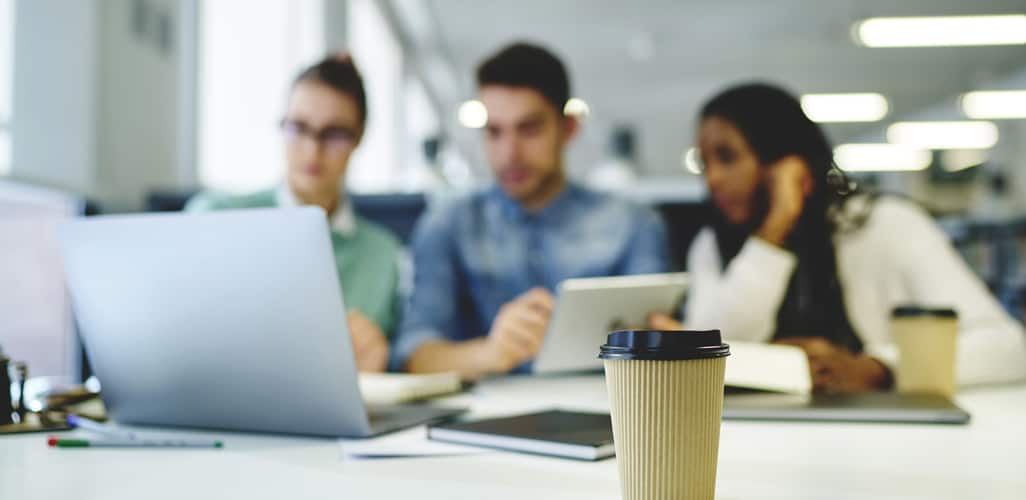 4. Make sustainability convenient
People don't want to choose between convenience and sustainability. While 48% of people say their purchasing habits should show how much they care for the environment, they also say a convenient product will take priority over a sustainable product. By providing the right products, your organization can help prospects, employees and clients be more sustainable without giving up convenience.
Convenient sustainability can be as easy as providing reusable on-the-go lunch containers for staff or giving event registrants a reusable travel mug. That's something the Green Team, a department of the St. Monica Catholic Community in Santa Monica, California, decided to do.
The Green Team works with more than 60 parish ministries to help them become more sustainable. For example, if a ministry is hosting a dinner, the Green Team ensures reusable products, like cups, are provided. The Green Team also cleans up area beaches, provides resources to the community and much more. It also hosts four to six events each year.
Last year, the Green Team held a youth summit, bringing together 60 middle school students for a day of workshops, awareness and advocacy. Registrants for the youth summit received a reusable travel cup.
Provide custom products that encourage sustainable practices.
"All the students really enjoyed receiving a reusable travel cup that can hold everything from hot tea to ice water. Not only do the travel cups cut down on single-use
cups, but they also look sleek and encourage everyone to reduce material waste in the future," Elizabeth Johnstone, staff member, said.
Sustainability pays—for the planet and your organization
Knowing how to be sustainable in business helps protect precious resources and lets your organization stand out to prospects, clients and employees. As the Tempe
Black Employee Alliance learned with its reusable tote bag giveaway, doing what's right for the planet can also bring lasting impact for an organization.
Drinkware to encourage more sustainable practices.
Works for hot and cold drinks and even includes a straw!
Looking for more information on this topic? Email [email protected] with inquiries.