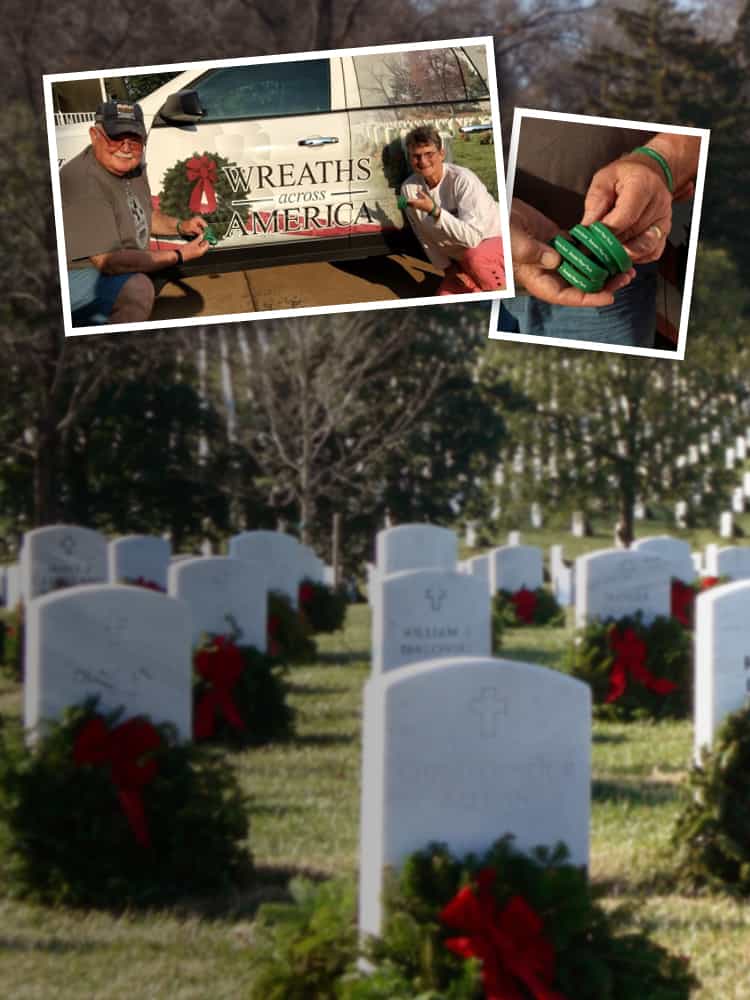 Remarkable Moment
When service members reach their final resting place, Wreaths Across America (WAA) is committed to making sure they, and their families, are never forgotten.  Since 1992, the mission of WAA, based in Columbia Falls, Maine, is remembering the fallen, honoring those who serve and their families, and teaching children the value of freedom.  In 2016, as a part of that mission, more than 1.2 million wreaths were placed by over 800,000 volunteers on veteran graves at 1,228 locations around the nation.
To celebrate WAA's 25th anniversary, one location in College Station, Texas, sought out a tangible way to show families they care. They recently ordered custom silicone bracelets through 4imprint's one by one® grant program, which are given to families of the fallen.
"It is so touching when the families realize kind strangers, people they don't know, are remembering their loved one and them," explains Ellen Fuller, WAA volunteer co-chair.