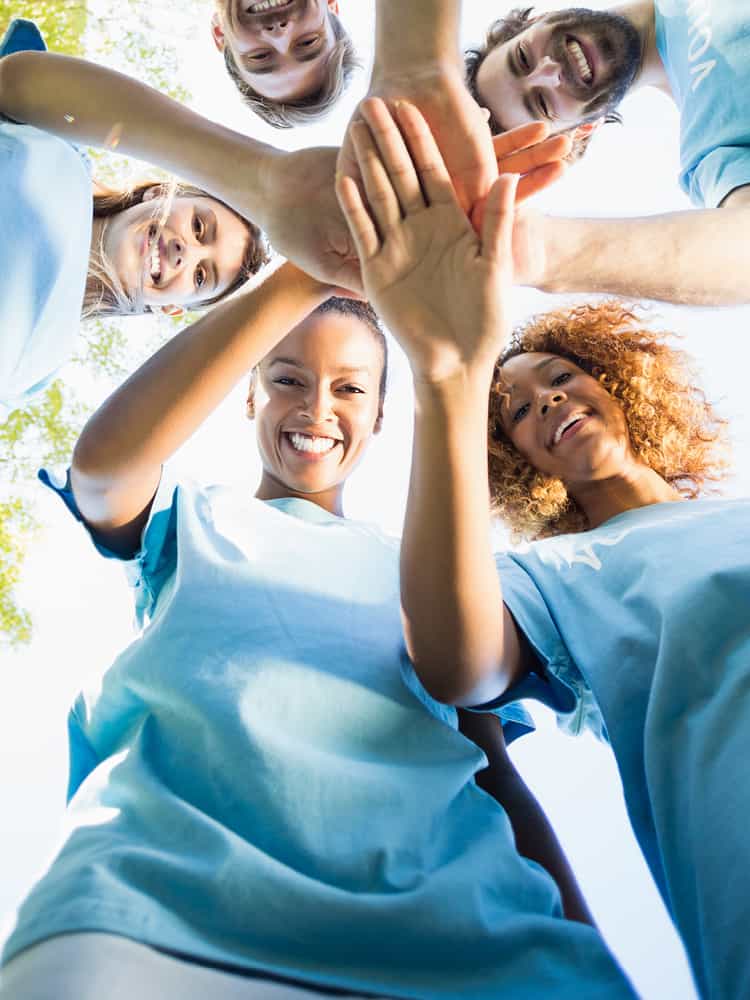 Trend
As a leader, you know how important community involvement is for building relationships, raising awareness of your brand and generating leads. And, it turns out it's good business in general. Research shows community involvement—like donations, volunteerism and event sponsorships—not only gets your name out into the community, it helps forge lasting relationships with customers, future business partners and more. Perhaps the most important benefit: Community involvement can be a boon for your recruitment and retention efforts.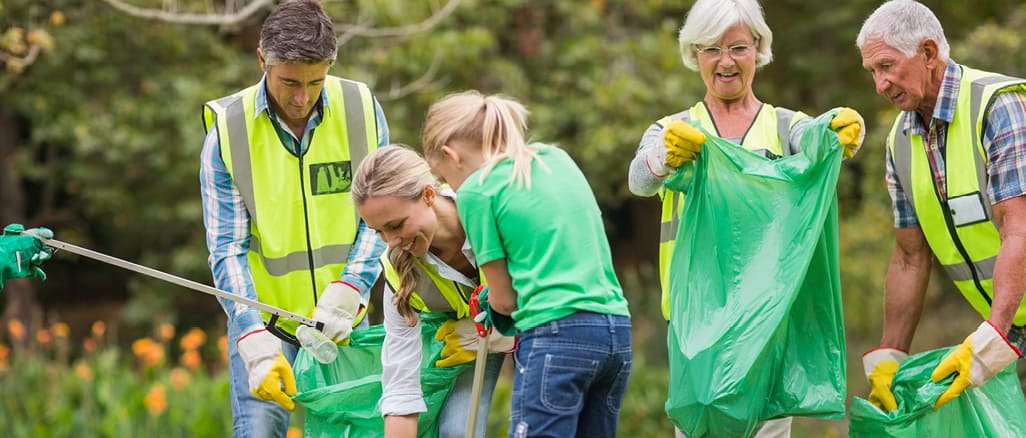 In fact, the Boston College Center for Corporate Citizenship study found that among companies that measured the impact of their community involvement, 90 percent reported a positive correlation between employee engagement and community involvement. In addition, a PriceWaterhouseCoopers report showed that 86 percent of generation-Y job applicants (PDF) would leave their organization if its Corporate Social Responsibility (CSR) program started to falter. Other reports show community involvement is just as important to generation Z. Many studies have shown employee morale and retention increase with a company's community engagement.

Community involvement at work
The bottom line: Community involvement gives employees something to believe in. Your staff and potential applicants want to be apart of a mission that extends to beyond the organization itself. So while your organization embraces community involvement to make a difference for your business and your community, it's also making a difference in the lives of your employees.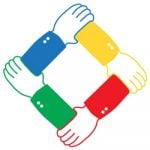 Consider PACE Coalition, a publicly funded, non-profit community health organization based in Elko, Nevada. The organization's mission is to create a healthy community through substance abuse prevention, health and wellness programming, nutrition education and parenting support. Building relationships enables them to reach their key audiences with their resources. Asa mission-driven organization, they already present something for potential applicants to believe in. But their community involvement takes it to the next level.

PACE Coalition engages community members by having a presence at community events, such as health fairs, veterans' organizations and social organizations (like Kiwanis), and by sponsoring events like the recent CleanUp, Green Up event in their region on Earth Day. They further involve the community by hosting events themselves, like a recent child safety seat giveaway.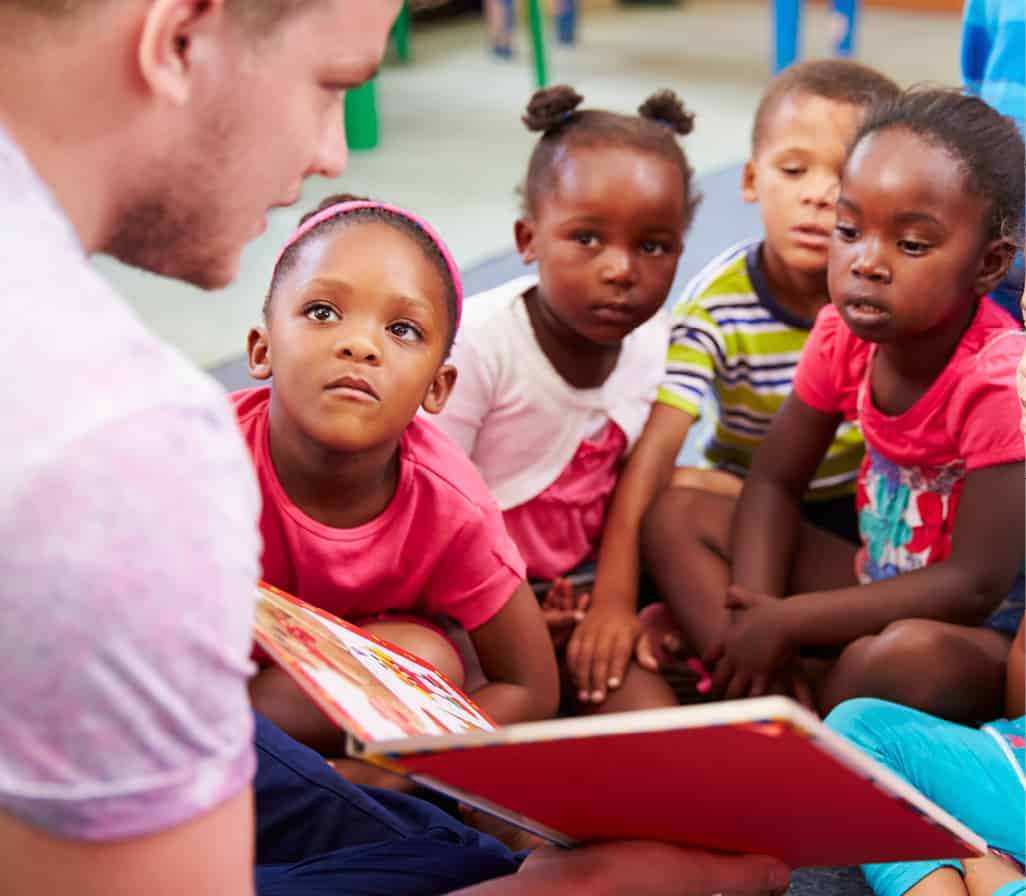 Planning your community 
involvement
Whether you are just beginning to think about community involvement or you've had a focus on community involvement for years, there are multiple ways your organization's commitment can take shape:
A corporate social responsibility 

(CSR) strategy

A formal employee volunteerism program

A generous charitable giving initiative

Incentives, such as promotional products, 

for employees who seek out service and

 networking opportunities

A company culture that encourages

 community involvement of any type

A cache of event giveaways to showcase 

your brand, such as door prizes, swag bags, 

volunteer logo gear, and silent auction items

Community event planning and hosting
Chances are, your organization embraces one or more of these options in some way. But the key to making this a part of your company culture is to ensure your presence in the community is memorable.
"It creates that sense of a community within a community," said Mary Curtin, Senior VP Administration, 4imprint.
The result is not only that potential applicants see company employees serving in the community, but current employees bond over a common sense of purpose, which Curtin says helps with retention.
Getting started
If you're ready to start a community involvement program in your organization or enhance the one you already have, here are a few ideas to help extend the goodwill.
Make your brand visible during 
community involvement with 
custom clothing and more.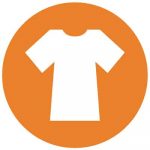 Give custom T-shirts or logo-embroidered polo shirts to volunteers from your organization and you'll have any number of mobile billboards raising awareness of your involvement. Better yet, your employee volunteers will feel proud to be a part of the organization and rewarded for their efforts.
Make your brand crave-worthy at community events with event giveaways.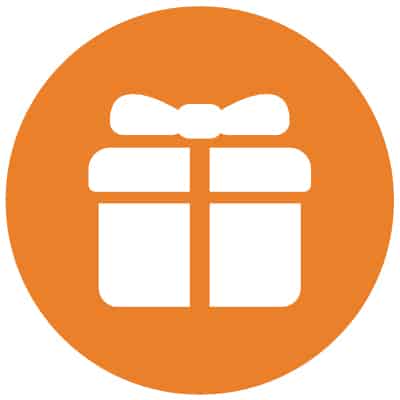 Once you've decided to support an event, offer up silent auction items and door prizes that showcase your brand and are useful to the winner, so your brand will be in front of them again and again.
PACE Coalition does just that. As an organization based in the desert, Laura Oslund, executive director for PACE Coalition, says they've found lip balm and water bottles to be reflective of their mission and well-received by the public.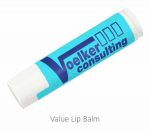 Lip balm is a great giveaway in the winter months when lips get chapped.

Water bottles are great for outdoor event giveaways.
"It's very important to have quality giveaways, and for me it has to interest me before I put that on my table," explains Oslund.
"People come to your table first and foremost to see what you're giving away."-Laura Oslund
Make your brand memorable 
with promotional products.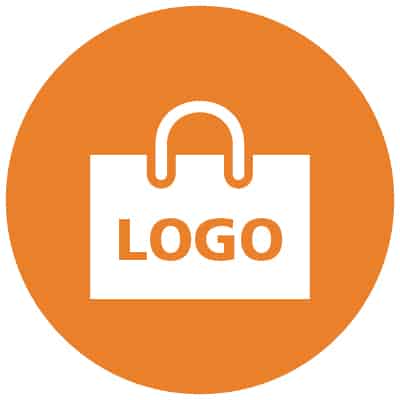 Create a custom event giveaway for all participants or perhaps logo items that showcase your brand for a swag bag. If you're sponsoring an athletic event, consider custom sport bottles or vacuum drinkware, logo workout towels or a custom drawstring sport backpack, which they'll wear for everyone to see.
PACE Coalition says custom notebooks are an extremely useful giveaway during training programs they hold for law enforcement and emergency responders.
"That's something that they'll make good use out of," Oslund explains, "not just something that you put on the side of a desk or in a drawer and never look at again."
Give target audiences a reason 
to seek out your organization. 

Think valuable coupons, promos for online deals, free services and sign ups that allow you to capture contact information. If your big hope is to recruit new employees, be sure to make meaningful connections with those who show interest. Then be sure to follow up to discuss opportunities that fit their skill set.
Community involvement is 
the gift that keeps giving
There are many positive aspects of community involvement for an organization: building a stronger community, raising awareness of your brand and making a difference in the lives of others. But equally as important is that your commitment to the community comes back to you, as goodness so often does, through your organization's ability to hire top talent, retaining the talented workforce you've already amassed.
Outfit your team to be visible at community events!
From collared to casual, pick a promotional shirt that fits your team's personality.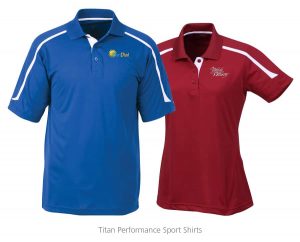 Branded collared sport shirt is great for networking at business events while still being comfortable.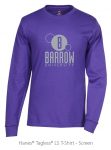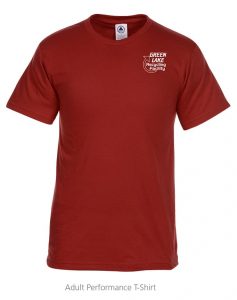 Casual long-sleeved and short-sleeved shirts are great for keeping your team branded during volunteer events!