one by one®: Scholars Unlimited
Denver's Scholars Unlimited has been helping elementary students find a community, discover their voices and grow literacy skills for 30 years. Cultivating a love of reading, while nurturing the whole child, is at the heart of the Scholars Unlimited after-school and summer programs. At a recent birthday bash for the organization, scholars and parents received useful event promotional items.
Helping students embrace their true selves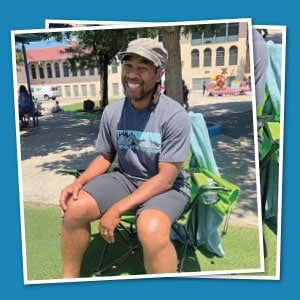 This summer, Scholars Unlimited chose a "Be Yourself" theme to help students embrace their true selves. As a safe space for children to welcome their authentic identities and find their voices, many young students have gained confidence, self-acceptance and a sense of belonging.
From scholar to staff member
A six-year-old student in foster care found herself constantly moving from one place to the next. Each move brought a new school, unfamiliar faces and more feelings of isolation—until she found herself at Scholars Unlimited.
"Scholars Unlimited became my safe haven, my sanctuary. It was a place where I was not judged for my past, my inability to be able to read, or my circumstances," staff member Aliyanna Delores Rivas-Biggs said. "You see, my mom was looking for a place of love, with caring adults, while at the same time a place where I could grow in my academics. We wanted a place where I was embraced for who I was and the potential that lay within me."
Today, Aliyanna gives back to other young students as a Scholars Unlimited staff member. Knowing first-hand how much it can truly change a child's life, she is dedicated to helping others.
Event promotional items elevate celebrations
This year, Scholars Unlimited threw a birthday bash to celebrate 30 years of helping students. More than 300 scholars and parents gathered at the school where it all began. As staff members planned the party, they included games, music, food and activities. However, there was one missing piece—giveaways everyone would love.
"With the one by one grant, we were able to get folding chairs with carrying bags. They're nice appreciation items people can use at the event, and they'll be useful for them at home," Development and Communications Director Tiffany Wachtler said.
A note from Cheryl
The lifelong impact Scholars Unlimited makes on children is powerful. 4imprint is thrilled to provide event promotional items that add another thoughtful touch to celebrating young scholars. To learn more about a one by one grant, visit onebyone.4imprint.com.