When exhibiting at a trade show, there's no better way to draw visitors to your booth than with the best trade show giveaways. Effective promotional products attract attendees, while leaving a memorable impression long after the event.
Trade show guests are there to meet you and learn more about your products or services. In fact,  92 percent of people who attend trade shows are looking to see new products. The right promotional item can ensure you catch the eye of every guest. And, trade show promotional products can increase the response rate from new contacts by 17 percent!
What makes a popular trade show giveaway?
When deciding on the best trade show giveaway for your next expo, there are a few important things to consider. First, make sure the promotional item represents your brand. In addition to featuring your logo, have it tie into your products or services so it reminds recipients of your business at a glance. If your trade show booth has a specific marketing message, choose an item that aligns with it.
Second, choose trade show items that recipients can use right away (like during the show itself) and in the future. Bonus points if you find a product with a fun or unique twist!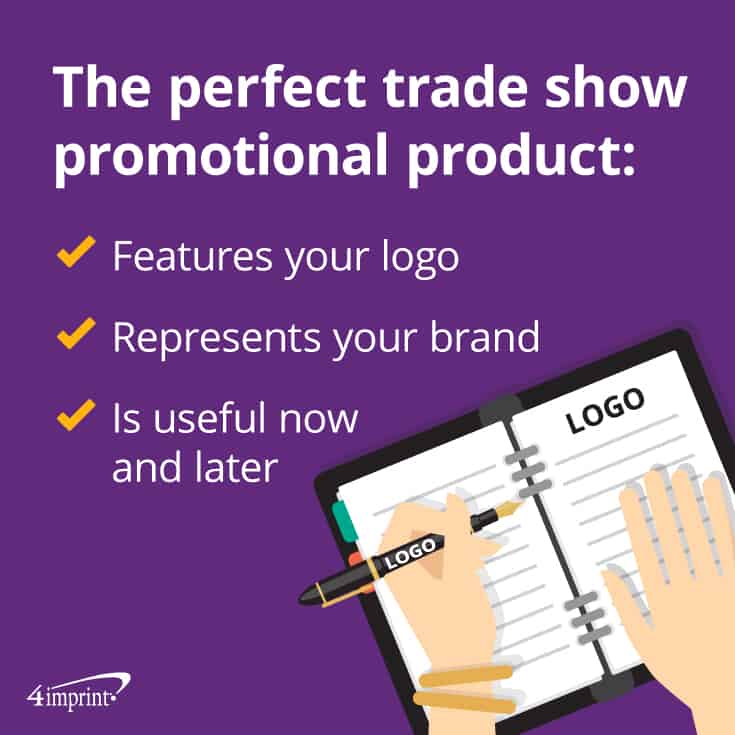 The top 10 most popular trade show giveaways
With those tips in mind, here are our insider picks for the top 10 best trade show giveaways.
1. Lip balm
This quality, personal item is useful to everyone, especially in dry conference centers. Plus, it positions your brand as one that cares about their customers' comfort. The Aloe UP® Lip Balm features an aloe vera base and SPF 15 protection.
2. Tote bags
Promotional tote bags are a popular trade show giveaway because they can be used during the event and long after. At the trade show, they can be used to hold materials, swag and other items. After the show, bags continue to make impressions. Bags have more impressions than any other promotional item—about 5,700 (PDF)!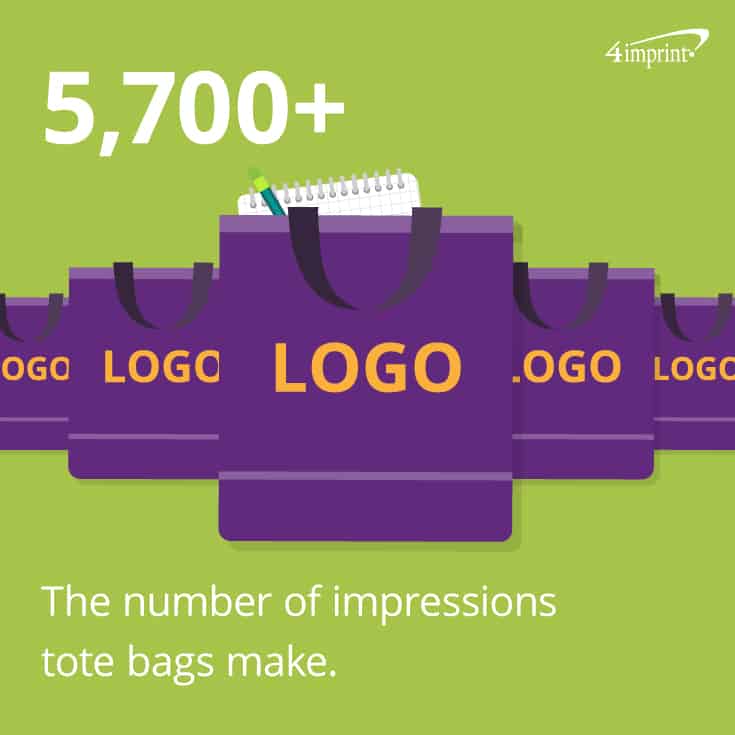 Built for durability, the Celebration Shopping Tote Bag easily holds all their trade show goodies.
3. Keychain tool
With this top trade show giveaway, recipients will see your brand every time they look at their keys. Plus, it's budget friendly! For a multi-purpose keychain, choose the Tool Around Key Light, which features a tape measure, LED light and screwdriver.
4. Power banks
Attendees can power up at the trade show after receiving a power bank with your brand on it. Talk about useful! Plus, it's easy to throw in a bag or purse. The Cobble Carabiner Power Bank comes with a convenient clip to hook anywhere.
5. Calendars
Send a message every day for the next year (PDF) with a promotional calendar.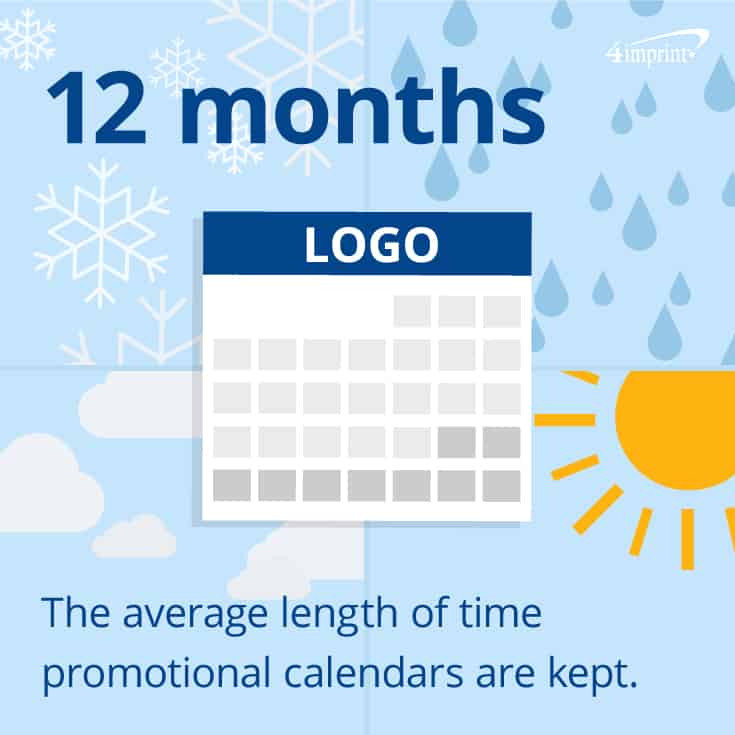 You could mark each month with a small note to remind them of your brand. The practical Monthly Planner makes it easy to keep all of the important dates organized.
6. Water bottles
With all the time spent walking around the trade show floor, attendees are sure to get thirsty. That's why water bottles are a popular trade show giveaway. Ask an exhibit hall manager if they can fill them with ice and water for immediate use by those who grab them. The unique shape of the Curve Bottle with Flip Straw Lid makes it a fan favorite.
7. Phone grips
Grips are one of the most popular smartphone accessories today.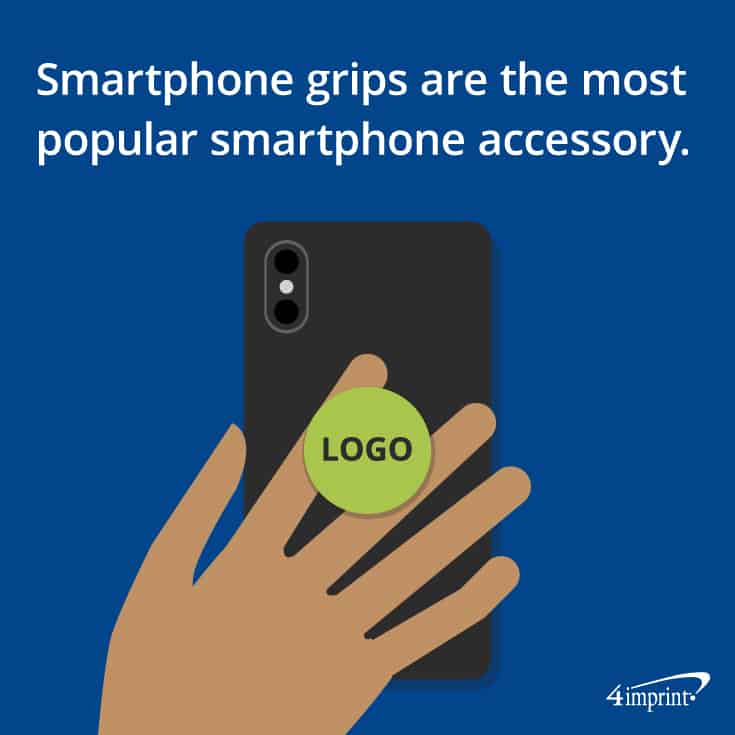 These top trade show giveaways will go right from your booth to the back of recipients' phones. The Smartphone Grip Flipper makes it easy to text, take pictures and watch videos. Plus, people will be reminded of your brand every time they use their phone.
8. Bluetooth® speaker
Not just for fun, speakers can make it easier to take work calls hands-free. If a recipient is traveling for a tradeshow, they'll appreciate the speaker for taking long calls at a hotel room or listening to their favorite music or podcast. With more than two hours of play time with each charge, the Jupiter Bluetooth Speaker makes the perfect giveaway.
9. First aid kit
More than 80 percent of those who own a branded safety item can remember the advertiser who gave it to them, making First aid kits a practical and memorable tradeshow giveaway. The Compact First Aid Kit comes with bandages, an adhesive pad, antiseptic towelettes, aspirin and a first aid guide.
10. Puzzle
Although on the surface puzzles don't scream practicality, one that can be kept on a desk is a great tool to have at work. Taking a short break from the computer screen can help with eye strain and focus. Plus, these unique items are sure to stand out at a trade show. Both a puzzle and a wind-up toy, the Puzzle Robot is a fun display piece and a good conversation starter.
Give a promotional item they won't soon forget
Make a memorable impression—and possibly a new customer—by finding the perfect promotional product to make your brand stand out. With every one of these 10 best trade show giveaways, recipients will be reminded of your first encounter.