Strengthening teamwork within your organization fosters a spirit of collaboration and camaraderie. Teamwork boosts productivity, promotes idea generation and creates a stronger company culture by encouraging employees to work together and build professional friendships. It is a crucial ingredient for success—especially in a fast-paced and interconnected business environment. We share several activities to help build strong teams within your organization plus team-building giveaway ideas to support your "squad goal" efforts.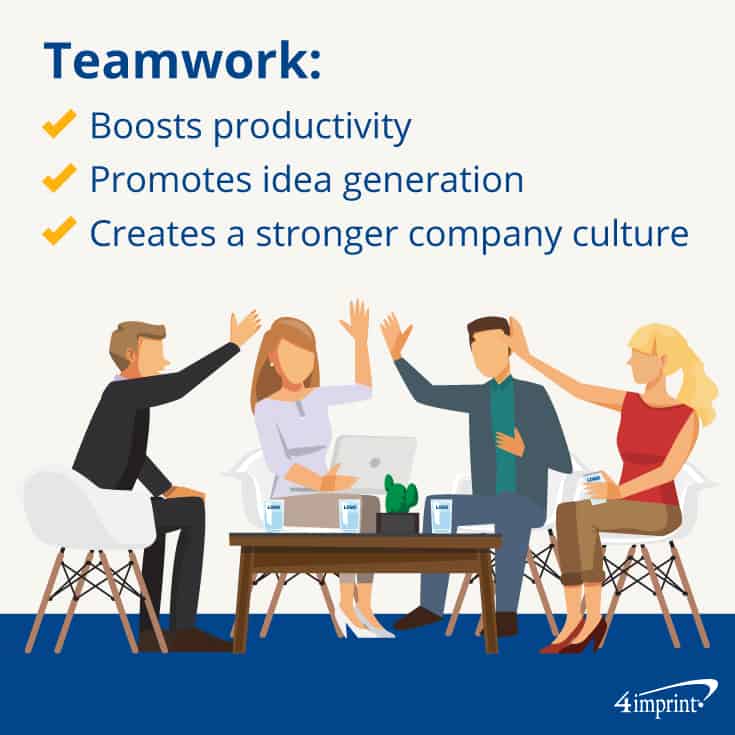 7 fun team-building ideas:
Team challenges
Employee cook-offs
Group volunteering
Interactive workshops
Random pairing challenges
Escape room challenges
Treasure hunts
Team challenges
According to survey data, 1 in 3 people say a collaborative culture leads to increased loyalty. You can promote collaboration among employees by creating unique challenges and games that require different departments to practice communication and teamwork.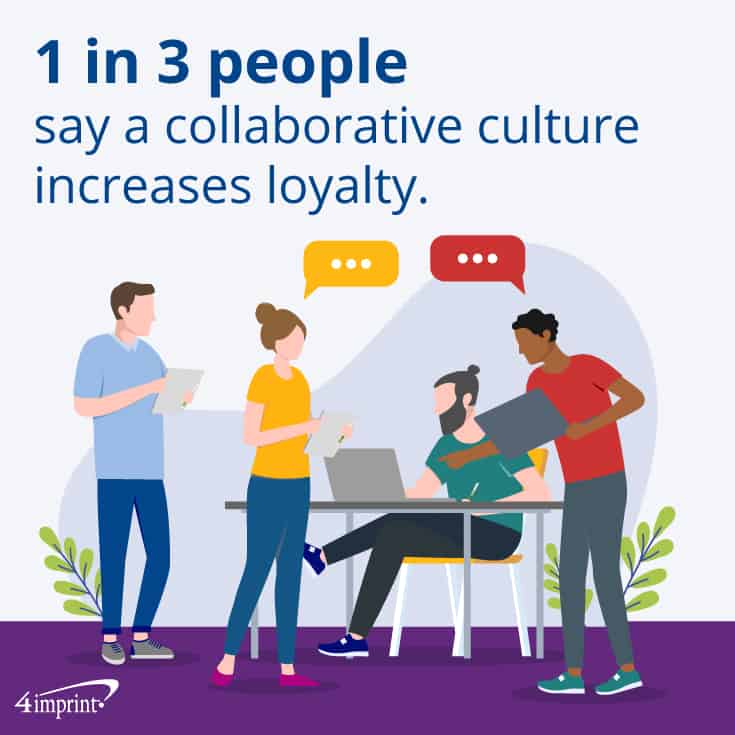 An obstacle course is a fun activity that calls for teams to strategize to overcome hurdles and reach the finish line. And a game show competition is an entertaining way to promote critical thinking and sharing of insights. Give each team a uniform, for instance a customized T-shirt and trucker snapback cap, imprinted with their team name to give every group a cohesive look.
Encourage friendly rivalry to foster teamwork and award points based on performance. Whoever gets the most points wins a gemstone desktop award or Woodwick® ellipse candle as a team-building promotional item to commemorate their achievement. Employees will be reminded of the fun competition every time they see their gift.
Employee cook-offs
People who have good friends at work are more than twice as likely to be fully engaged. Fun team-building activities can support a work environment where healthy relationships grow and thrive.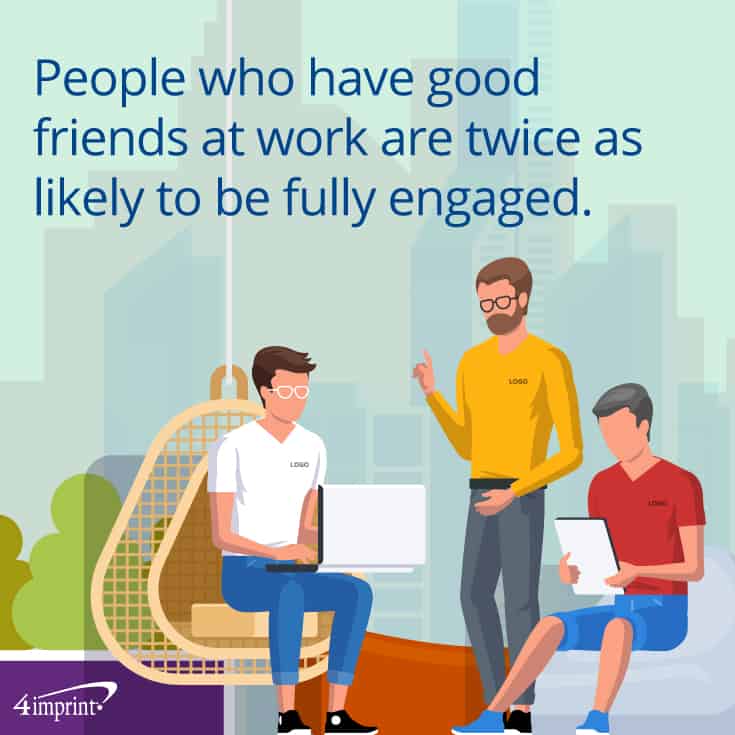 Host a team cook-off where team members work together in small groups to prepare a meal. Provide a variety of ingredients and a limited timeframe. Promote creative thinking, cooperation and decision-making as they collaborate to create delicious dishes. Give each team poplin chef hats and aprons to wear during the cook-off so everyone looks the part. After the cook-off, everyone can enjoy a shared meal to help foster workplace friendships.
Hold a vote for the most popular dish, and reward winners with a fun prize. A bamboo kitchen tool set in canister or marble cutting board makes a great gift for the winning team. They'll smile and think of their workplace every time they use their cooking accessories to continue the culinary adventures at home.
Group volunteering
Sixty-seven percent of Canadian nonprofits are short on new volunteers.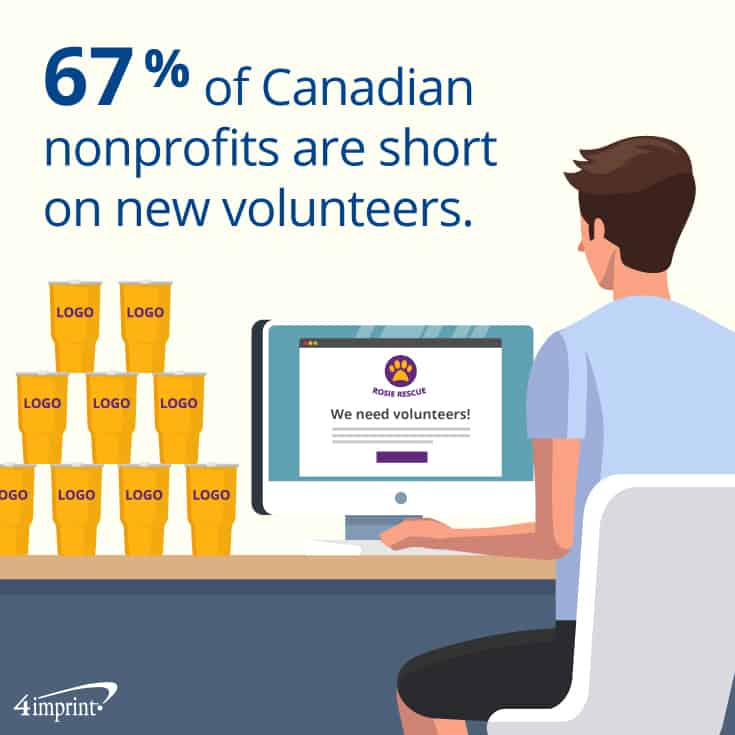 The good news is your organization's employees can help fill the gap while also building a stronger team. Organize an employee volunteer day where team members work together to support a charitable cause. Give each participant a traverse leather lanyard with a metal name tag to identify your organization and also help employees feel more bonded.
Choose a project that requires group coordination, like building a community garden, organizing a fundraising event or refurbishing a local school. On top of building team bonds, these types of activities also foster a sense of purpose and pride in the community.
As a keepsake giveaway for team building, hand everyone a group picture from the day in a branded photo frame. They can display it on their desk or at home as a heartwarming reminder of doing good—together.
Interactive workshops
Offer interactive workshops or training sessions that require teams to learn and apply new skills as a group. Choose workshops with a focus on creative problem-solving, communication techniques or innovative approaches to work.
Ask everyone to jot down their top three takeaways. A memo notebook and soft touch stylus pen are helpful notetaking tools that will also remind them of what they learned. Encourage teams to share their knowledge and insights, fostering a culture of continuous learning.
Random pairing challenges
Implement a program where employees are randomly paired up to work on a task or project together. This encourages individuals from different departments to exchange ideas and build relationships, while also promoting cross-functional understanding among teams.
A giveaway for team building, like a pair of laser-engraved Klean Kanteen® rise tumblers or matching fruit infuser glass water bottles, makes a great gift for participants. For an added touch, toss in a favourite drink recipe plus the ingredients to make it.
Escape room challenges
Gather teams to solve puzzles and work together to "escape" with an escape room challenge. Escape rooms, especially those geared toward corporate events, promote problem solving, communication and collaboration, all while giving employees an exciting and memorable experience. Schedule an in-person, virtual or even hybrid escape room experience specifically designed for teams.
Get teams in the brainstorming mood with a branded Rubik's Cube® or robot cube puzzle. Looking for an employee giveaway idea perfect for after the event? An LED key light (shaped like a key) will remind participants that each member of the team is "key" to your success. Keep the conversation going post-event by giving everyone a wooden nickel token, good for an after-hours beverage and some great discussion.
Treasure hunts
Throw in an element of fun and adventure with a treasure hunt. Give each participant a stow and go backpack filled with useful items for the hunt, like a multifunction pen and an adventure bottle with flip straw lid.
Map out the treasure hunt within the office or at an outside location. Divide employees into teams and provide clues and riddles that require collaboration to solve. Diamond stress relievers and gold bars (of chocolate) make fantastic pieces of treasure.
Employee giveaway ideas to promote teamwork
Incorporating team-building giveaway ideas into your organization's group activities can be an exciting way to promote participation. With these fun ideas, you'll not only enhance team performance and productivity, but also create an environment where professional friendships thrive.
Trademarks:
Klean Kanteen is a registered trademark of Cressline Dist. Co. CORPORATION CALIFORNIA 4345 Hedstrom Way Chico CALIFORNIA 95973
Rubik's Cube is a registered trademark of SPIN MASTER TOYS UK LIMITED PRIVATE LIMITED COMPANY ENGLAND AND WALES Secure Trust House Boston Drive, Bourne End Buckinghamshire UNITED KINGDOM SL85YS
Woodwick is a registered trademark of Smith Mountain Industries, Inc. CORPORATION DELAWARE 1000 Dillard Drive Forest VIRGINIA 24551