Are you ready for square beverage bottles? Turns out the square-sided sports bottle is so much more than eye-catching.
Square bottles actually hold more liquid than round bottles of the same height and width.
The square shape actually allows for a more efficient use of storage space. This is valuable for both shipping and storing.
Square sports bottles are stackable, and they don't roll.
According to the design and environmental blog Inhabit, designer Andrew Kim developed this biodegradable concept bottle to show the impact Coca-Cola® could have simply by changing the shape of its bottle design.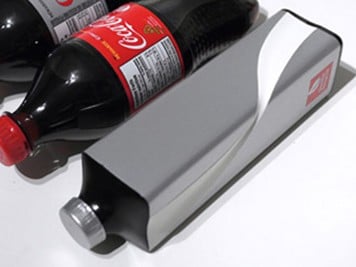 This design change is coming to promotional products as well. Here's the first example: Our exclusive PolySure Squared-Up Sport Bottle. The 24-ounce promotional water bottle comes in vibrant colors, both translucent and opaque.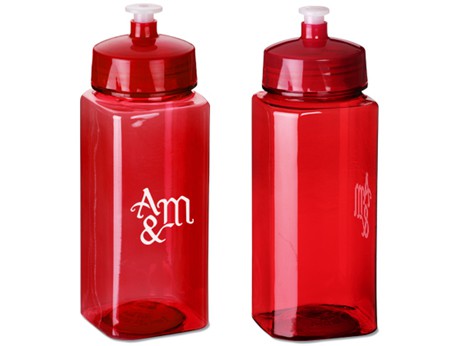 The trend towards square shapes in sports bottles is still pretty new. So, be square. Your promotional items will really stand out from your competitors.
-Suzanne