While it seems like the world is becoming more digital, many people still prefer living in an analogue world. And while some may like to have their calendar or planner live on their device, people still love paper calendars. In fact, in 2016, the sales of appointment books, planners and decorative calendars increased by 8 to 10 percent making them great corporate gifts for clients or anyone else on your list.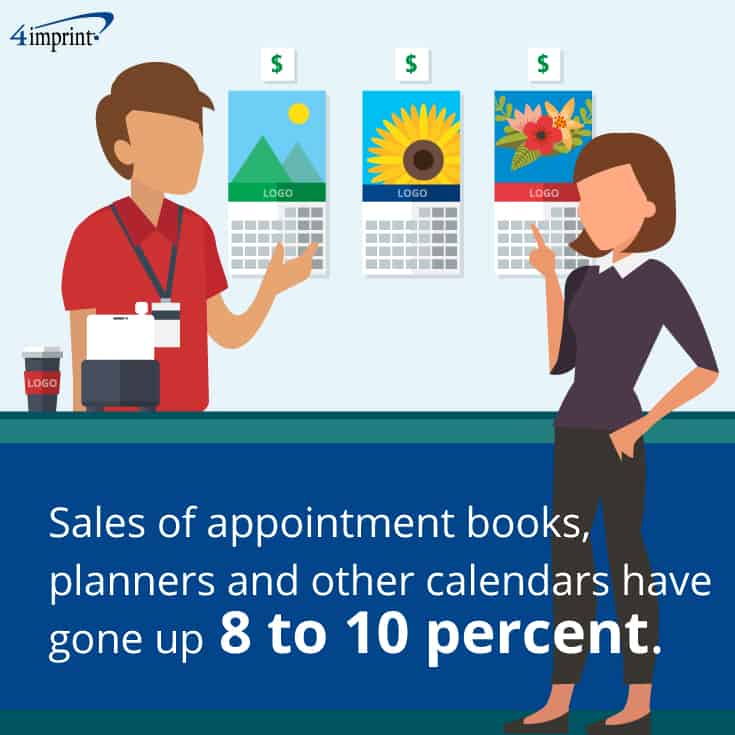 The approaching new year marks a timely occasion to send an updated promotional calendar or planner featuring your brand. According to the Advertising Specialty Institute®, consumers will usually hold on to a promotional calendar for at least 12 months (PDF), putting your brand front and centre for the next 365 days.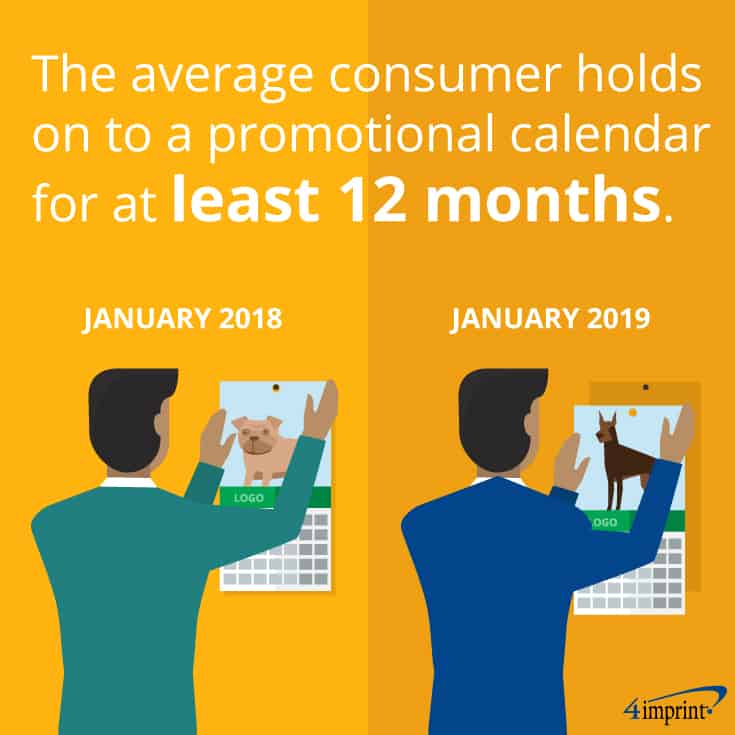 Schedule on the go
Paper planners are well-liked because they provide a schedule at a glance, plus room for notes. The Executive Weekly Appointment Planner — which features writing in French, English and Spanish —spreads each week over two pages and lets users schedule the details of their day with a line for each hour.
The Academic Monthly Planner is great for students. It displays each month over a two-page spread, making it easy for them to keep their busy schedules organized.
Room to plan
For customers who have a lot of important dates and times to remember, calendar space is always at a premium. These giveaway calendars offer plenty of writing room.
The Commercial Planner Wall Calendar and the Contractor Memo Calendar also include month-at-a-glance planning space.
The Dry Erase Weekly Calendar features two writing strips—one for the home and one for the office—to help them monitor their work-life balance. The Chalkboard Appointment Calendar has a full chalkboard panel at the top they can use for special events, menus or doodling.
A great view
Everyone knows that a picture is worth 1,000 words. But science also tells us that pictures have mental and physical health benefits as well.
Looking at pictures of nature has been shown to reduce stress.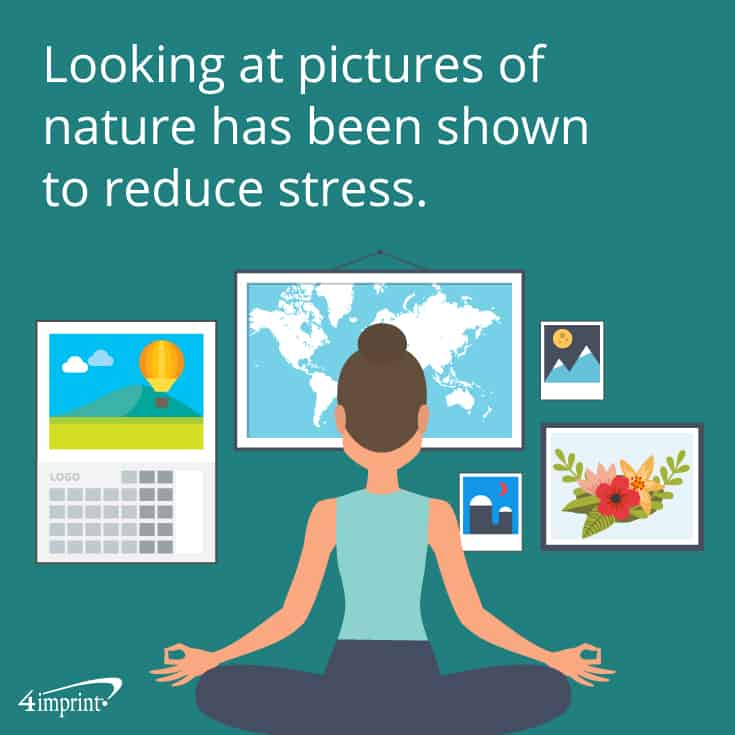 And looking at pictures of our furry friends has been shown to improve focus and concentration, making this Puppies & Kittens Appointment Calendar the perfect choice to warm associates' hearts. It'll also help them focus on their work (and your brand!).
The breathtaking scenes on display in the Canada Scenic Vistas Calendar will melt their stress away in no time.
Memorable choice
The Moments in Motion Desk Calendar is a memorable giveaway calendar that blends the analogue and digital worlds. Each picture, when scanned with an app, comes to life. It's the kind of promotional calendar that will keep your clients flipping from page to page—and showing off their favourites to family members or coworkers.
Just for fun
Besides offering a way to plan, giveaway calendars can also help them play—or at least think about doing so.
Avid golfers will love the Golf Tips Appointment Calendar, which is packed with images of stunning golf courses and monthly golf tips. World travel enthusiasts will enjoy the World Scenic Desk Calendar – French/English, with photos of beautiful sites from all over the globe.
For the backyard BBQ'er, there's the Grilling Appointment Calendar that includes recipes for amazing meals on the grill. And for the puzzle aficionado, the Puzzling Planner includes Sudoku, word searches and crosswords.
Promotional calendars make great corporate gifts for clients
Promotional calendars remind customers that your brand is there to help 365 days a year. And they come in many shapes, sizes and themes, making them the perfect gift for just about anyone.