I love seeing promotional products in action.  While some 'people-watch' in airports, I watch promotional products.
Recently, I ran across two creative examples of companies including reusable tote bags in their marketing campaigns.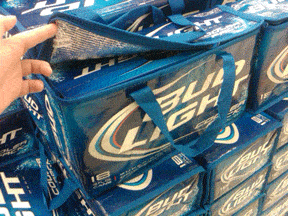 Budweiser® is giving away a free 18-can cooler bag with every 18-can purchase of Bud Light®. What a perfect summer promotion!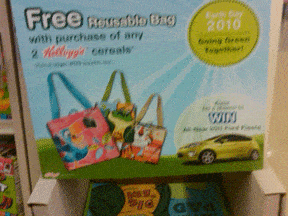 Kellogg's® gifted a reusable shopping tote with every 2-box cereal purchase. I'm sure this was a big hit with families.
Are you a promotional products spotter, too?  Do you look for them in airports, outdoor events and other places crowds gather?  If so, share what you're seeing.  Post them as a comment below.
-Suzanne