Are you planning your own summer wedding (or helping someone else plan theirs)? Do you want to make some special finishing touches before the big day? If you haven't checked promotional party favors off your list, we've got some party giveaway ideas to complement (and commemorate) your special day.
Promotional party favors: The icing on the cake
Sunglasses make great party favors for outdoor weddings.
Imprint your monogram letter, your new last name or your wedding date on the earpieces of these Fashion Sunglasses. Place them on the seat of each guest at your outdoor wedding or pass them out with programs. They are reasonably priced and make for some entertaining wedding pictures, too.
Light-Up Maracas are the perfect noisemaker to celebrate the announcement: "You may kiss the bride."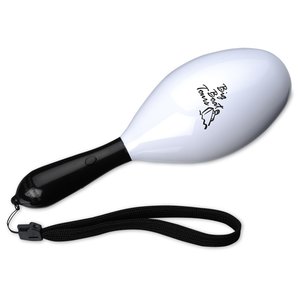 With the touch of a button, the maracas light up to keep your party going well past sundown. They also make a fun keepsake for tropical destination weddings!
The special couple won't be the only ones kissing. Everyone gets a kiss with Tasty Treats – Hershey's® Milk Chocolate Kisses.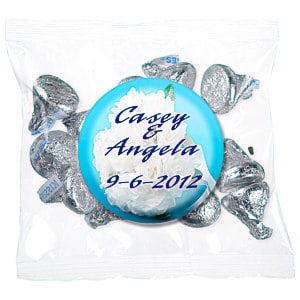 Imprint this sweet party giveaway with names and date of the wedding. Or, imprint a line from your favorite poem or love song for an extra memorable touch.
These heart-shaped hand fans double as a program and party favor, and they won't break the bank. They might just come in handy, too, as the summer heat creeps in.
BONUS: For weddings during cooler months, we have many other great heart-shaped party favors to help share the love.
Say "I do" to party giveaways
The only thing better than a summer wedding is a summer wedding with promotional party favors. These party giveaway ideas are sure to help everyone remember your special day.