In a crowded market, standing out from everyone else is a must. And when there are so many ways to advertise, knowing which types of messaging will resonate best with your audience is essential. According to research from Promotional Products Association International (PPAI), the majority of consumers prefer promotional items over any other form of advertising. And 90% of people who receive a promotional giveaway remember the brand that gave it to them. Make that giveaway a new promotional item, and you've got yourself some powerful marketing.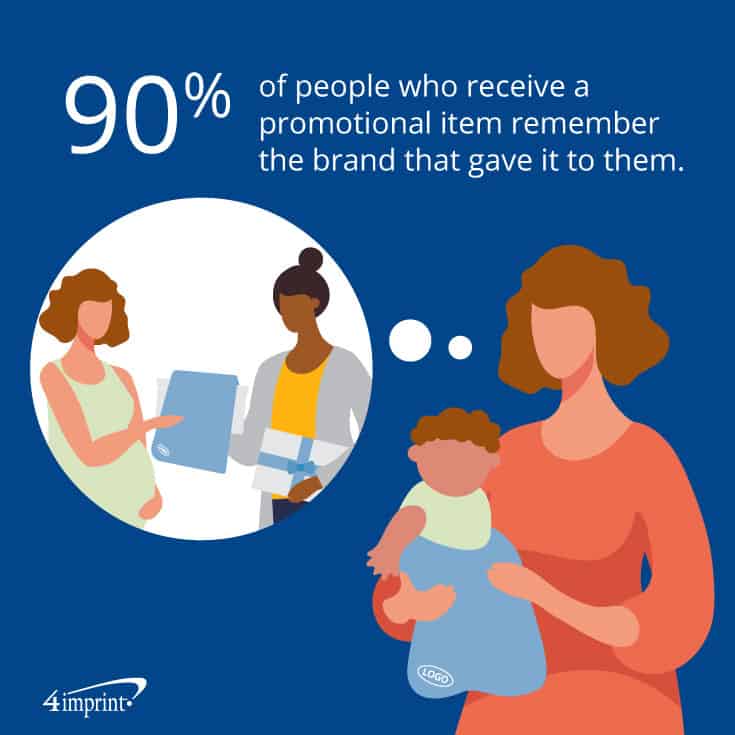 Choosing the latest promotional products can help make your message stick. Approximately 94% of people like receiving promo products, and 100% say they will go out of their way to get one. Offering something they don't already have can improve your odds even more. We share several ideas to help you leverage the power of new promo items.
Surprise and delight with new family-friendly giveaways
Family-friendly giveaways offer new opportunities to connect and leave a lasting impression. Host a social media contest where participants can share their favorite family moments and tag your organization with a branded hashtag. Ask friends and followers to vote on their favorites, and award winners with a new-and-improved version of the classic yellow rubber duck—the glitter rubber duck.
Jump ropes have a nostalgic vibe. Distribute these modern wooden handle jump ropes as part of a welcome package for new clients or employees. When team members have a baby, brighten their day with a color buddy bear or full-color, edge-to-edge quilted baby blanket. Every time recipients use their new promotional product, they'll be reminded of your thoughtfulness.
Get them outside with fresh outdoor gear
Give them something they can put to good use, and they'll be more likely to hang on to it. In fact, 75% of people who keep a promo product longer than five years do so because the item is useful.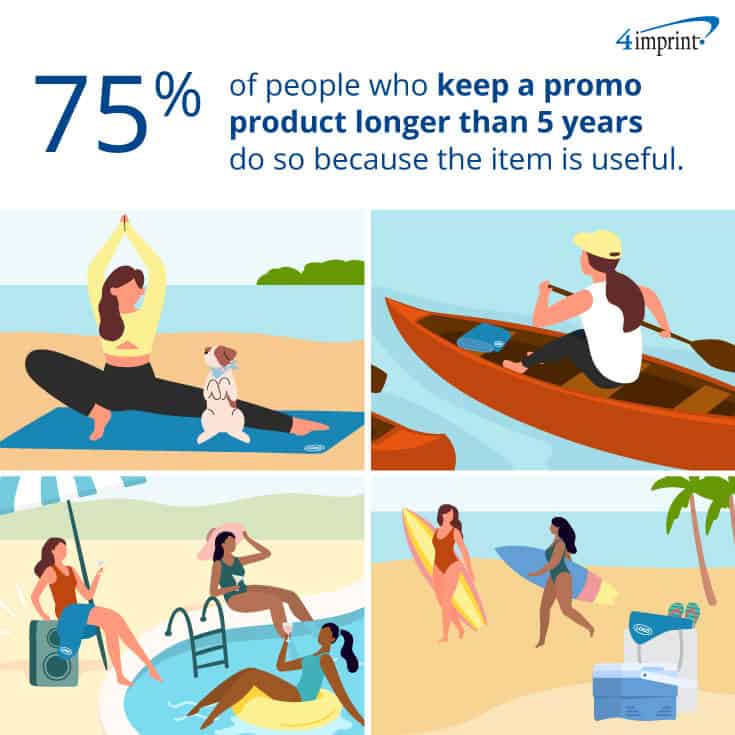 Your brand can give off a cool vibe when you give away an item that rocks—literally and figuratively! Unlike the typical stationary lawn chair, the outdoor freestyle rocker glides back and forth, providing a relaxing experience. Use these cool new promotional products as event raffle prizes or heartfelt thank-you gifts for your most loyal clients.
Welcome new hires or thank top performers by gifting them a backpack that does a little something more—the backpack cooler. Perfect for picnics, hiking or road trips, recipients are sure to feel appreciative every time they grab a cold drink or snack out of their handy backpack.
Bid prospects, clients and team members adieu as they go on vacation by giving them a full-color ultra-thin beach towel. The lightweight design makes it dry quickly, plus it takes up less space in a suitcase or beach bag.
Welcome them home with new household items
When clients or employees celebrate a special occasion or anniversary, reinforce positive brand associations by gifting them a Woodwick® hourglass candle. It has a unique shape, plus the wooden wick gives off a soothing, crackling sound to create a relaxing ambiance.
Encourage employees to participate in wellness activities by providing them with a new and improved wellness gift—a growable planter kit. Containing everything they need to grow vegetables or herbs, this gift will inspire them to cook nutritious and delicious meals.
Looking for a classic promo item that's got a bit more pizzaz? The stylish bamboo accent magnet clip is the new promotional item for the job. And this 24-in-1 tool kit, in a sleek, laser-engraved case, eliminates the need to gather tools from multiple places. Recipients will feel like your brand is always there for them when they need help tackling a project.
Get your brand in the game with cool, new sporty promotional items
Incentivize team members to do their best by offering a new type of outdoor chair—the double seater folding chair. With two seats and two cup holders, recipients and their plus-one can enjoy a sports game or campfire, side-by-side.
Stay top of mind—literally—by keeping prospects' heads cool with an ultralight cotton twill cap. More than your standard ballcap, this new hat is extra lightweight for added comfort. Bonus—hats generate an average of 3,400 impressions over their lifetime (PDF).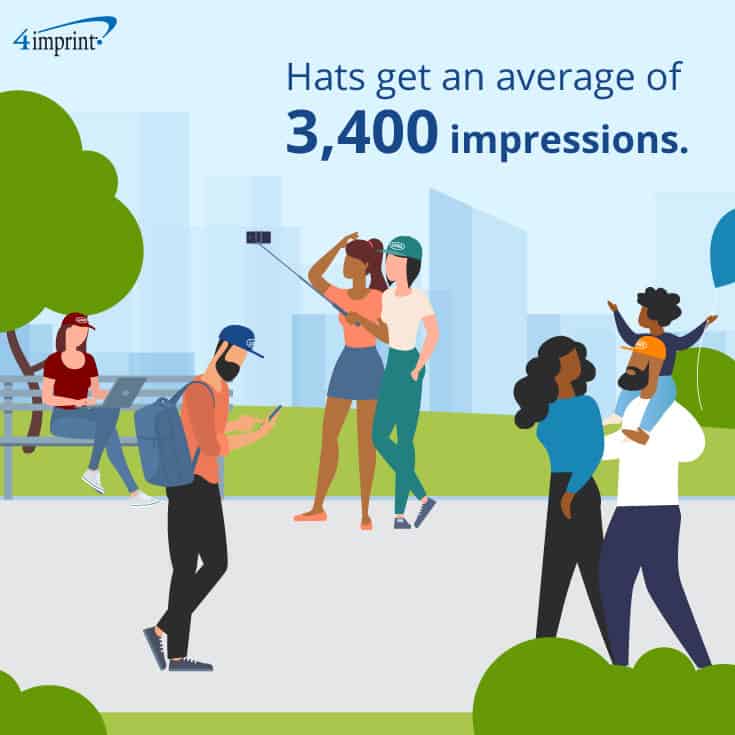 An upgrade on slouchy hip packs, this recluse hip pack features trendy colors, a zippered back pocket and a reflective front accent to showcase your brand. Use this convenient bag to grab attention at trade shows and events.
Elevate your promotions with new gifts that add convenience
Help them drown out the noise while putting your brand on display by offering the R&R sound machine. This premium gift makes a great reward for your customer loyalty program. They'll be happy to do business with a brand that recognizes their devotion, plus 83% of people say they are more likely to do business with a brand that gives them a promo product.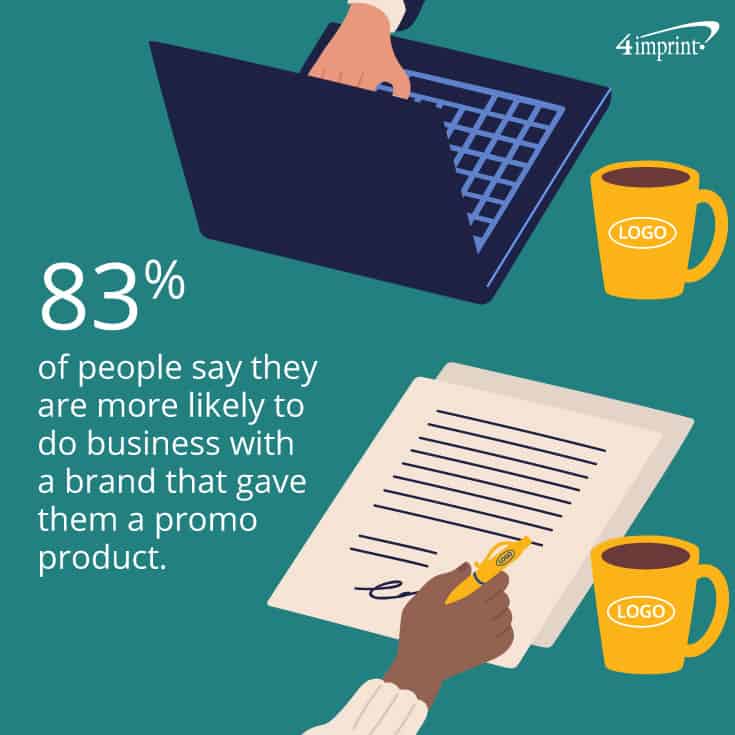 Hand out bamboo wireless charger night lights as giveaways for trade shows and other events. This new promotional product combines two travel essentials into one memorable giveaway recipients won't leave home without.
The bamboo aromatic oil diffuser takes aromatherapy to a new level with its stylish look and feel. Give this chic gift to employees who reach special milestones or goals. They'll feel honored that their achievements are recognized with such a thoughtful gift.
The new convertible business bag is a backpack with a twist. With clothing compression straps, similar to what you'd find in a suitcase, plus the ability to be worn over the shoulder or on the back, this bag is the perfect way to promote your brand around the country—or world—as employees travel for vacation or work.
Leverage the power of new promotional items
Using the latest promotional products can be a game-changer when it comes to marketing your brand. These new promotional product ideas can enhance your brand image, deepen customer relationships and inspire greater employee engagement—all while putting a smile on the faces of your audience.
Trademarks:
Woodwick is a registered trademark of Smith Mountain Industries, Inc. CORPORATION DELAWARE 1000 Dillard Drive Forest VIRGINIA 24551