For many years, drinkware was growing—and by growing, we mean getting larger. Wine glasses have doubled in size over the last twenty years. And coffee and soda "to-go" cup capacity has rapidly increased. This same "bigger is better" idea also included logo tumblers and travel mugs.
But times they are a'changing. Smaller drinkware options are becoming more popular for reasons ranging from calorie counting to easy cleaning. And these logo tumblers are following in the same footsteps.
Attractive stemless tumblers
Part of what makes these drinkware options so popular is their versatility. Although they're modeled after the stemless wine glass, these double-wall tumblers hold either a hot or cold beverage. That creates an ideal party favor—whether you're serving hot chocolate, fruit punch or something a little stronger.
The Neo Vacuum Insulated Cup and Vacuum Wine Tumbler have clear lids to help prevent splashes and spills. Multiple colors allow you to pick the perfect color to complement your brand.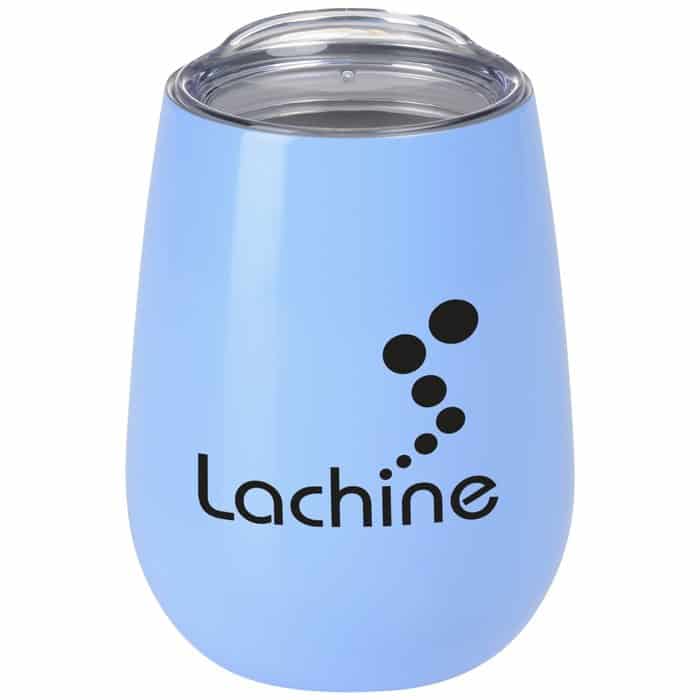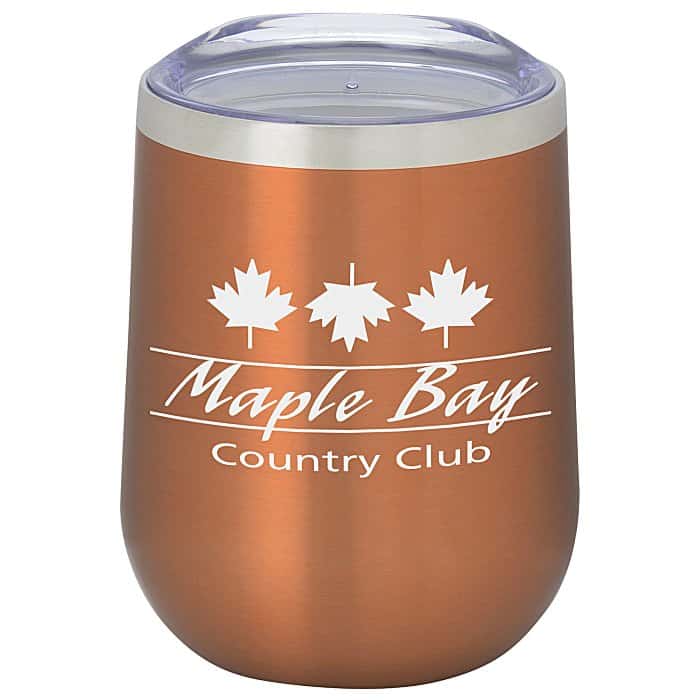 Pair your brand with a memorable style your customers or employees will love by imprinting or laser engraving your message on a Corzo Vacuum Insulated Wine Cup. This attractive tumbler has a beautiful standard finish, and it also comes in iridescent and wood styles.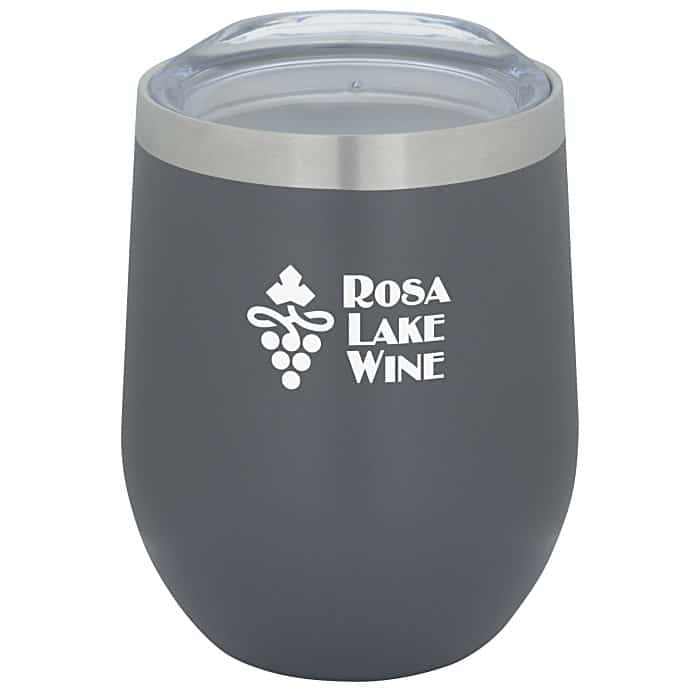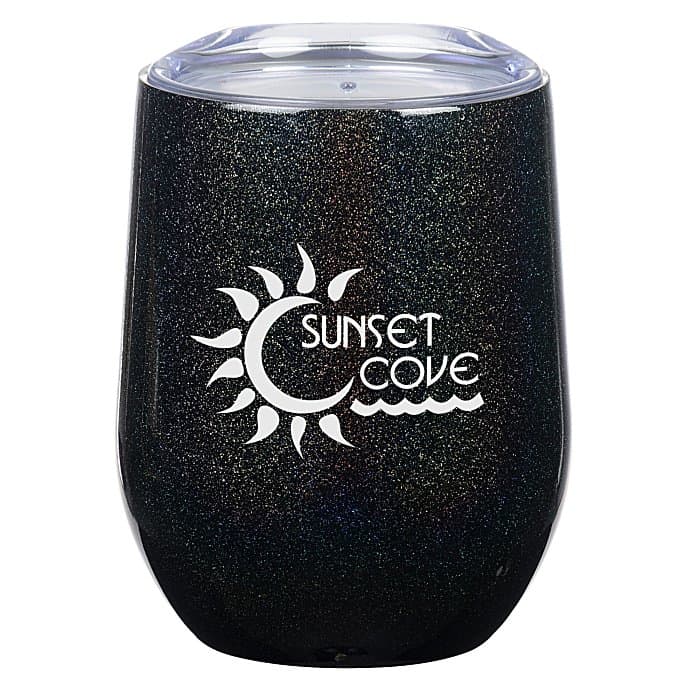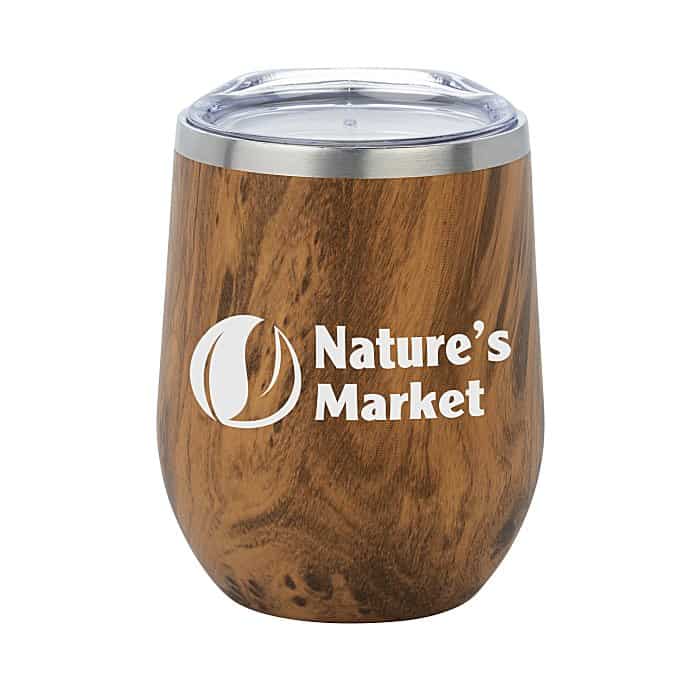 The Joey Vacuum Tumbler is equally impressive with its mirrored copper, marble, wood or iridescent finishes.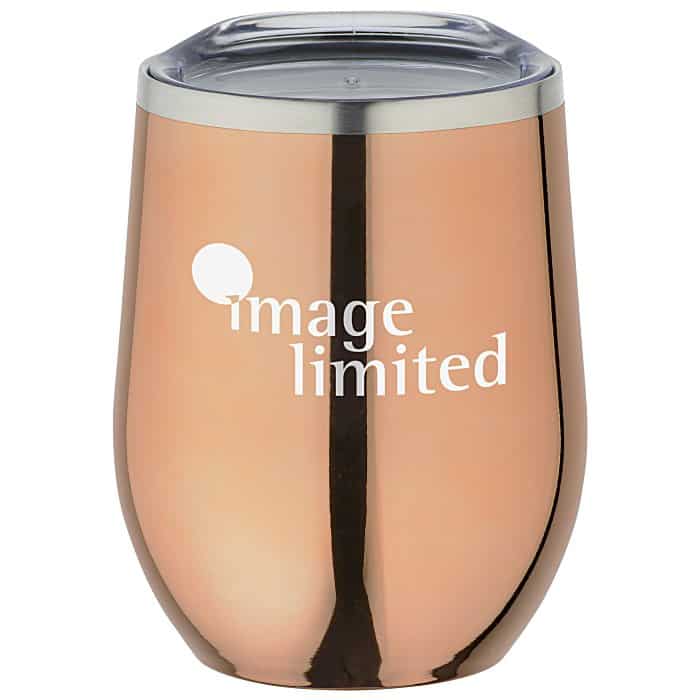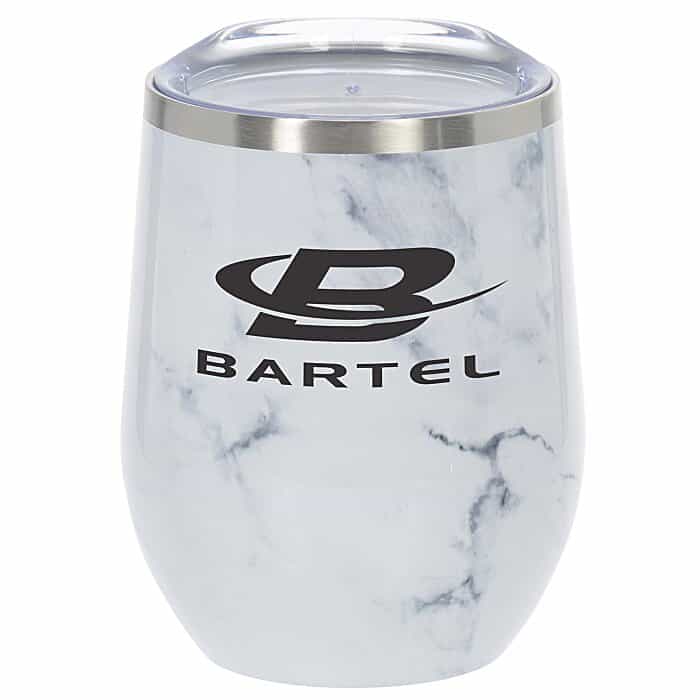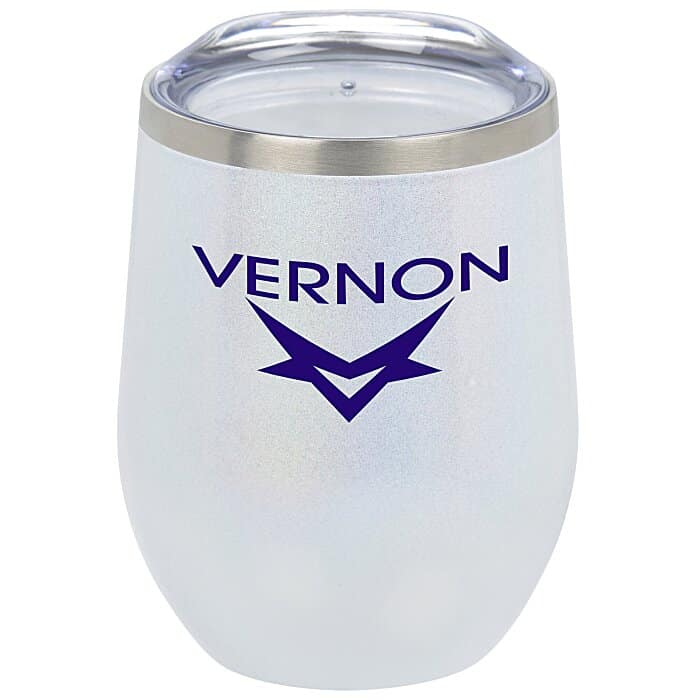 These drinkware gifts are sure to impress when handed out at your company gala or other social event.
For a look that's clearly a little different, the Exclusive Bliss Wine Tumbler has a transparent BPA-free Tritan plastic outer wall that artfully showcases the tumbler's stainless-steel inner wall.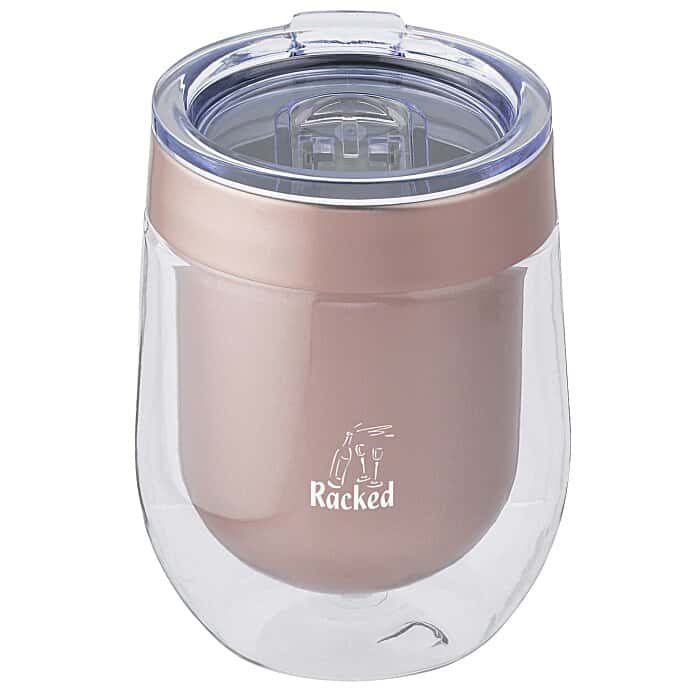 These make great gifts for outdoor events, like fall festivals and concerts.
Versatile champagne flutes
Just like a standard champagne flute, the Rosa Vacuum Champagne Flute holds six ounces of liquid.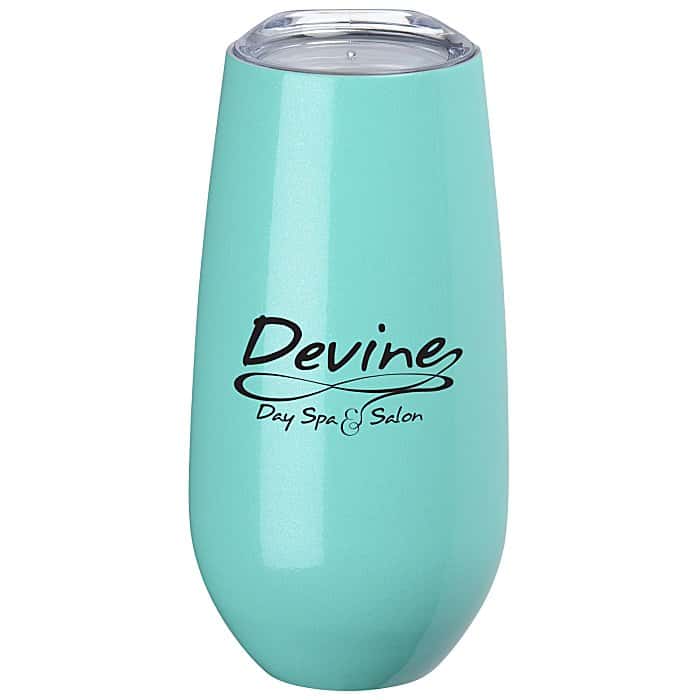 This sleek drinkware gift features a modern stemless design, vacuum insulation and a push-on lid that helps preserve the beverage's freshness and temperature. Send one to a customer along with a bottle of bubbly to celebrate a big business deal. Or gift them to employees who reach a milestone anniversary.
A cocktail tumbler and more
When you're meeting employees or customers for the first time, you'll want to offer them a beverage. And a Stainless Vacuum Cocktail Tumbler is the perfect drinkware gift to present at your first get-together, no matter the time of day.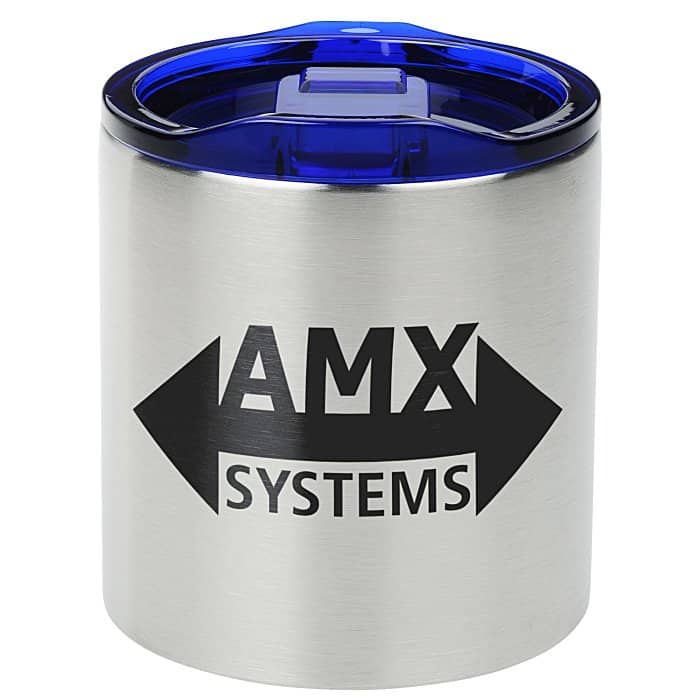 Getting together over breakfast? Check out this beauty! Double-wall insulation helps keep coffee and tea hot. And the spill-resistant push-on lid means they can take it to go. Having an after-work drink? This 10 oz. tumbler helps keep their mixer or soft drink colder longer.
Smaller drinks, same amount of love
People are sure to love their drinkware when it's sized right. Every one of these logo tumblers will have customers and employees toasting your brand.