You've likely heard the saying, "the pen is mightier than the sword." The mighty pen could be the world's most powerful promotional tool as well. Nearly 90% of consumers (PDF) own promotional writing instruments—and 20% own 10 or more.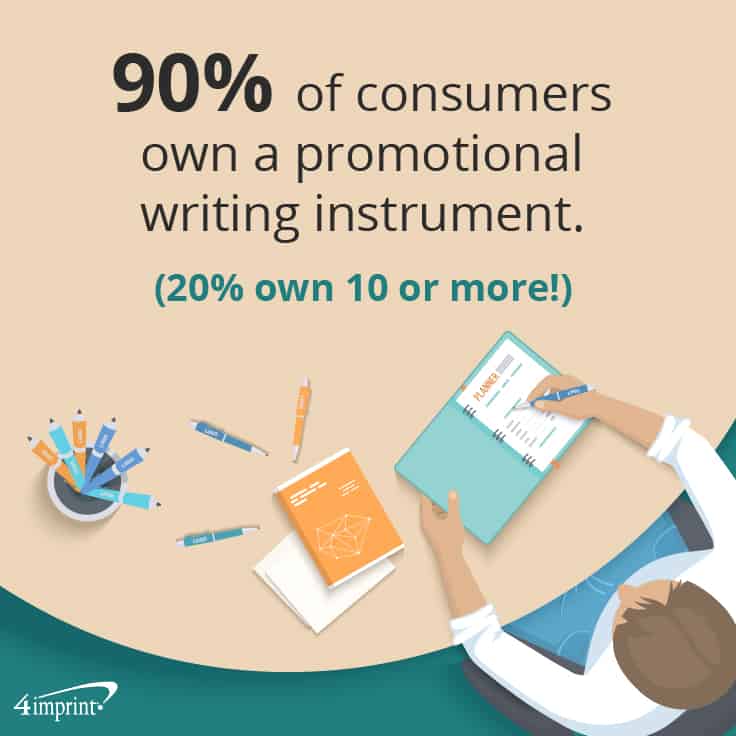 If you give a customer a high-quality promotional pen, chances are they'll keep and use it for a long time—it may even become their favorite writing instrument.
Premium branded pens for your top customers
Although it may seem like people have swapped writing for typing, emailing and texting, sales of high-end pens continue to rise. These luxury pens are considered a "treat," thanks to their elegant appearance, top-quality construction, and status as a trendy fashion accessory.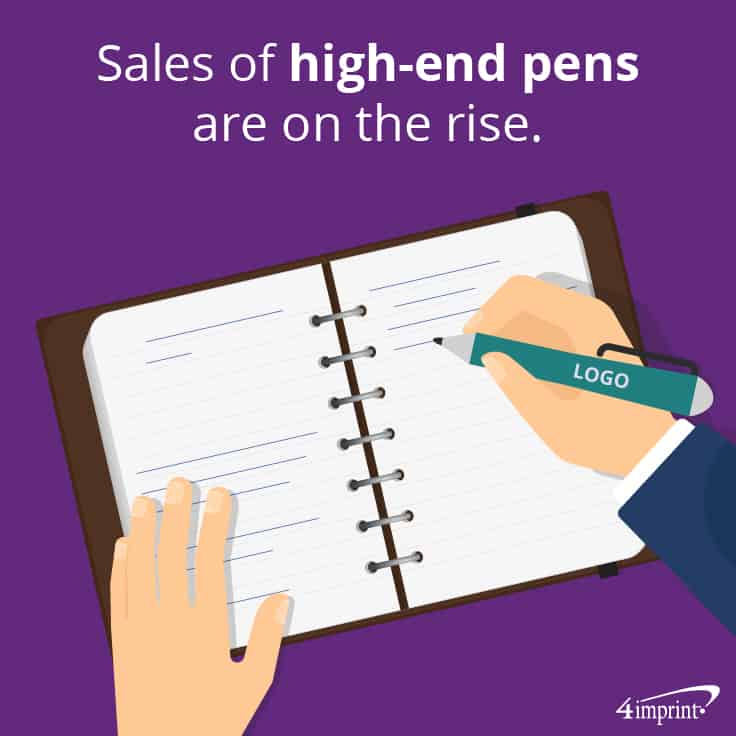 High-quality promotional pens, like the Cross® Peerless 125 Twist Metal Pen, Sheaffer Pop Fountain Tip Pen and the Waterman® Hemisphere Rollerball Metal Pen, are excellent ways to thank a customer when signing a major business deal. Or use them to congratulate an employee for a work anniversary.
Pen sets make great gifts
While some may think all high-end pens are equal, different pen types—from ballpoint to roller to fountain—have different feels, uses and even devotees. These premium branded pen sets let you choose just the right look and feel. Or select a pencil when it's appropriate!
Pen sets, like the Cross® Century Classic Twist Metal Pen and Mechanical Pencil Set, Cutter & Buck® Legacy Twist Metal Pen & Rollerball Pen Set and Yale Twist Metal Pen & Pencil Set, are ideal customer appreciation gifts or grand prizes for trade show games.
Pens that offer something extra
While pens are a powerful promotional tool on their own, choosing a top-quality pen with other useful features can add gusto to your gift.
Writing instruments are one of the top five influential promo products (PDF)—and so are USB drives. Bridging the gap between the paper and digital worlds has never been easier.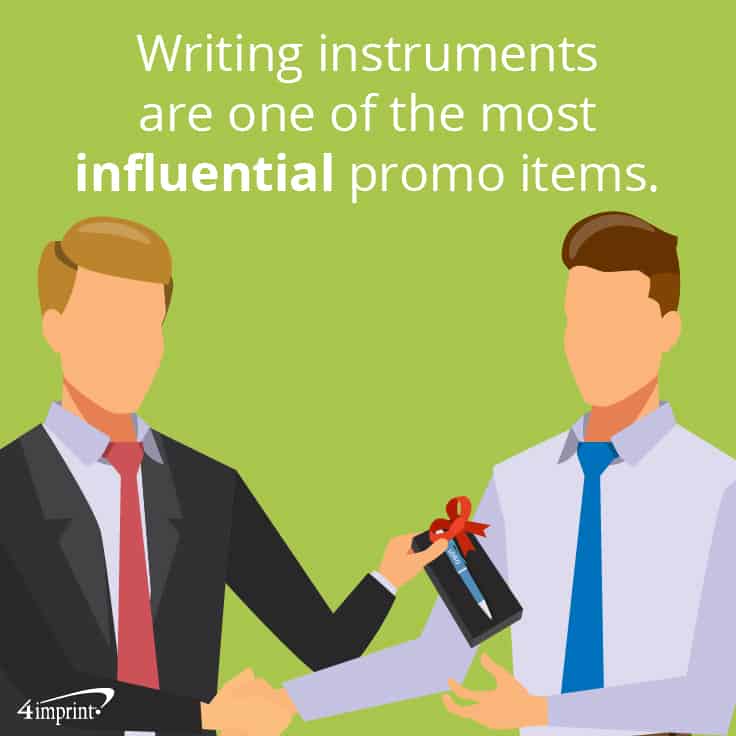 A Stylus Pen USB Drive creates a powerful promotional combination customers will carry wherever they go.
In a world where people live on their smartphones and tablets, the 2-in-1 Charging Pen lets recipients take notes while powering up their electronics.
And when you want to offer a high-end giveaway, the Moleskine® Smart Writing Set digitizes handwritten notes. It's an ideal holiday or thank-you gift for a favorite tech-savvy customer.
Promotional might
High-quality promotional pens are the ideal fashion accessory because they offer terrific value and function all in one. And because the pen will spend so much time in your customers' hand, every list, note and memo will remind them of your brand.