Spring is in the air, and people everywhere are ready to get outside to hit the links, shoot some hoops, run a few miles, or take in a local sporting event. All this interest in outdoor athletics makes advertising at a sporting event an easy choice. And no matter which you choose, promotional items for sports teams will definitely help keep your brand at the forefront of customers' minds.
According to The Aspen Institute®, 71.5 percent of children participated in a team or individual sport in 2016. And while a recent poll found that only one in four adults participate in sports, a CreditCards.com survey found that Americans spent more than 100 billion dollars over the course of a year on sporting events, athletic equipment and gym memberships.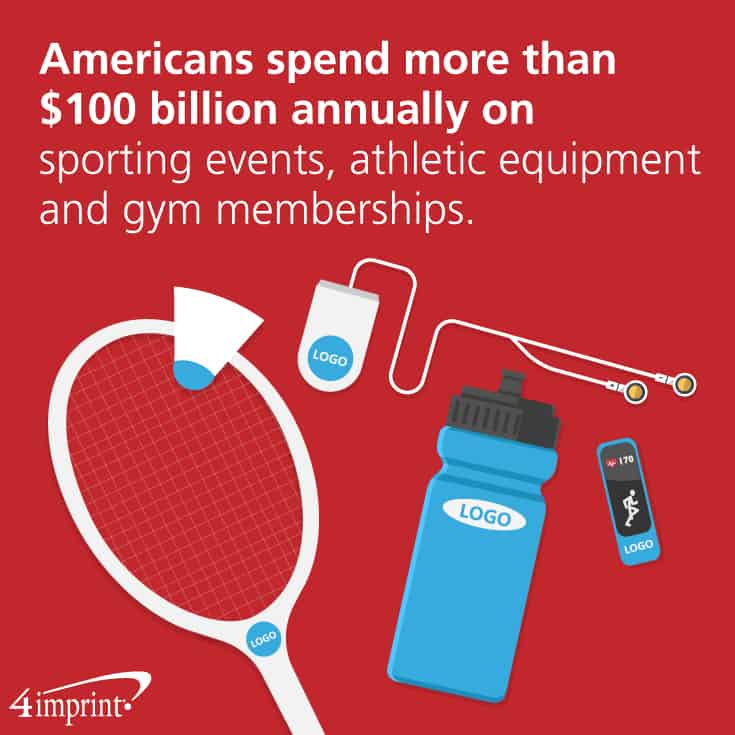 It's a good bet that your logo will be seen if you decide to advertise at a sporting event. Sponsor a local team, plan team-building sporting activities for your employees and clients or field an office sports team to build morale. The options are endless.
Bring fun and stress relief with a baseball game and beyond!
According to Gallup®, close work friendships improve employee satisfaction by 50 percent.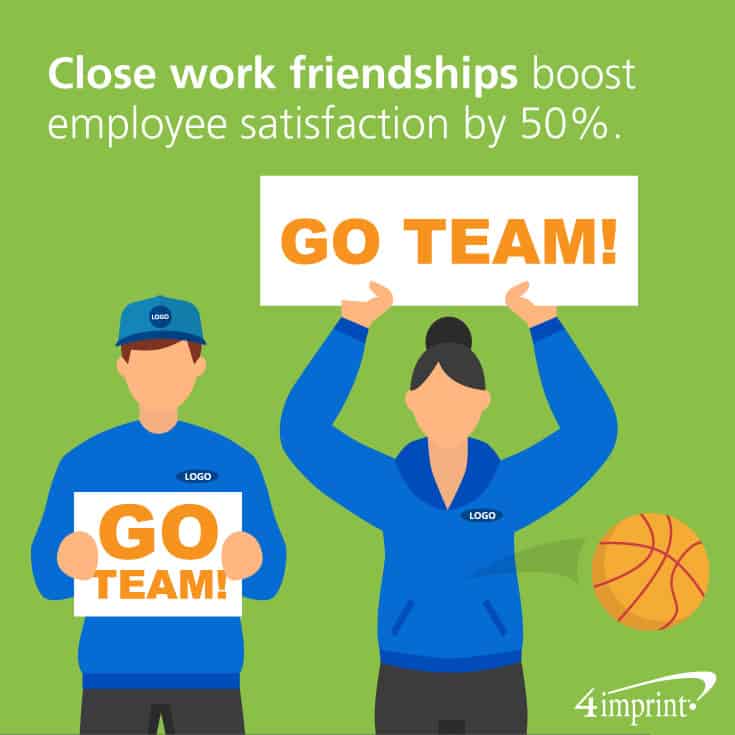 Minor league baseball games are the perfect way to encourage employees to spend time together outside of work. They're popular, too! More than 37 million minor league baseball tickets were sold in 2016. Take staff out to the ball game and outfit them in a company logo'd Champion® Tagless Raglan Baseball Tee to show your team spirit. Or hand out a Stress Reliever – Baseball as a fun reminder that work can be a "ball" every day.
Get your brand in the middle of the game—and on the sidelines
According to the Zimmer Radio & Marketing Group®, there are many reasons to sponsor local high school, middle school and youth sports teams.  It raises your brand awareness with players, coaches, families and friends of the players, while increasing goodwill in your local community.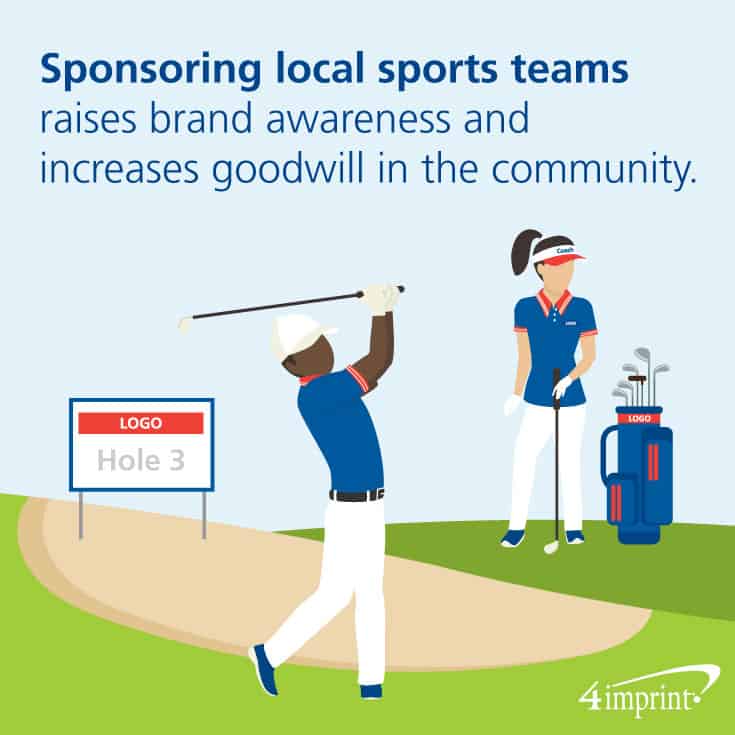 Some useful sports promotional products can help underline your message. When players or fans forget to grab sunscreen on the way out the door, your brand can come to the rescue. They'll be grateful for a Sunscreen SPF-30 Pocket Pack. These small packets of sunscreen can be handed out at the beginning of the season and stuffed into a pocket or purse for future use.
Help the crowd cheer on their favorite team with FAN-ta-STICKS Stadium Bangers—the noisemakers are fun for all ages. Hand them out on game day or include them with registration materials. Everyone will love a Rainier Cooling Towel. Fans can wave them to support the team while players can wipe away sweat and cool down.
Don't forget about high school sponsorships! According to the National Federation of State High School Associations, nearly 8 million students participated in sports during the 2016-2017 school year. Get players ready for the big game with promotional items for sports teams. Sponsor uniforms like the Titan Performance Sport Shirt or the Poly Mesh Jersey V-Neck T-Shirt.
Outfit and hydrate your office volleyball team
Team sports aren't just for professional athletes and students. More and more people are joining adult sports leagues. Rather than working out or lifting weights on their own, people are increasingly gathering at local venues to play team games.
Anywhere there's a team, there's an opportunity for team building—and branding with sports promotional products! Put together an office volleyball team, and give them branded Hanes® Tagless T-Shirt to wear at every matchup. To encourage participation, give a Simplex Tumbler with Straw to everyone who joins a team. Have your employees carry a few extra to share with the opposing team.
Hit a home run with promotional items for sports teams
As the days get longer, more people head outside to participate in sports, whether they're watching or playing. With these promotional items for sports teams, when people think of sports, they'll also think of you! For even more winning ideas on promoting your brand with sports-themed giveaways, check out Sports promotional items put your brand in the lead.